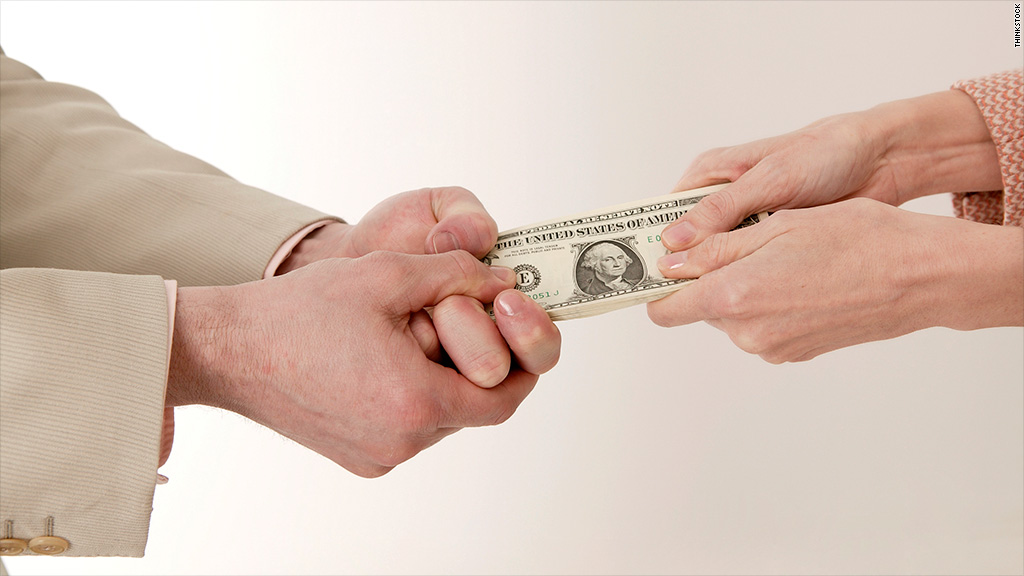 States say they are trying to find the rightful owners of $41 billion in unclaimed money and valuables "abandoned" at banks and other corporations. But some of the people who have tried to get their property back are finding it next to impossible.
By law, banks and other companies are required to turn over "abandoned" funds to the states. This can include jewelry left in safety deposit boxes, cash in forgotten bank accounts and life insurance money never claimed by beneficiaries.
Those who discover they are owed missing money might feel like they hit the jackpot -- until they try to navigate the complex rules and regulations required to reclaim it.
Claimants are often forced to hunt for decades-old documents to prove ownership, said Mary Pitman, author of "The Little Book of Missing Money."
Take the story of 80-year-old Dorothy McGuire.
In 2003, the Florida resident discovered that Michigan owed her $11,924 from her deceased mother's retirement account. But after sending in a claim, she was told she had to reopen her mother's estate -- something she couldn't afford.
Related: $58 billion unclaimed: Is some of it yours?
Last year, McGuire decided to try again. But even after her lawyer obtained the estate paperwork and a court order demanding Michigan turn over the funds, her claim was denied.
"If there were other people involved in the claim or something, I could understand there being problems," she said. "But I'm the only living heir."
The problem was McGuire didn't have the paperwork the state required proving her mother had been the rightful owner of the investment account. Gonzalo Llano, Michigan's unclaimed property administrator, said McGuire could pay about $250 for a surety bond to protect the state from liability in case someone else came forward later.
McGuire's lawyer, Dan Carbone, said the surety bond option seems unnecessary. "It is so bizarre to take this 80-year-old woman and suggest she's a con artist," he said.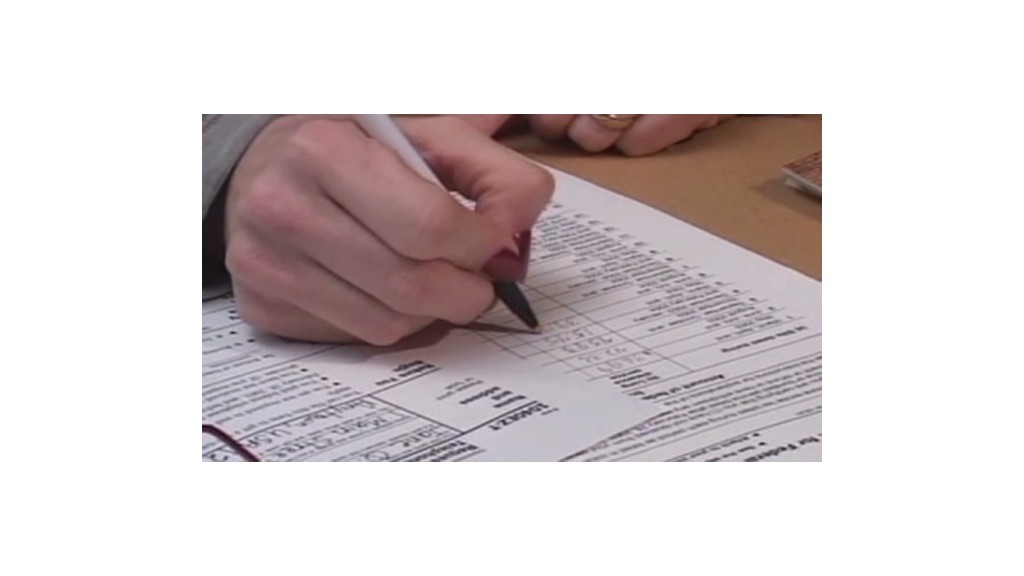 Unfortunately, some cases are not clean cut, said Beth Pearce, Vermont state treasurer and the president of the National Association of Unclaimed Property Administrators. "Our job is to make sure to get it to the rightful owner," she said.
In 2011, states returned just $2.25 billion -- less than 6% of the total funds in state accounts -- to 2.5 million claimants.
For the states, the unclaimed funds often serve as a major source of revenue.
In Delaware, for example, unclaimed property has become "a vital element supporting the state's operating budget," according to a state budget document. The state expects to collect more than $500 million this year from banks and other corporations, compared to $71.1 million in the 1997 fiscal year.
Related: Celebrities' unclaimed cash: Obama, Zuckerberg and more
A common type of unclaimed property are shares in company stock that are considered "abandoned."
Last year, Brahm Glickman decided to cash in the shares of Apple (AAPL) he bought through a stock broker in the mid-1980s and left "for a rainy day." With his daughter's wedding coming up and Apple's stock soaring above $500, the time was finally right.
But when Glickman called Computershare, the company that handled Apple's stock transfers, he was told his 40 shares had been declared abandoned and turned over to the state of California in 2004. Glickman, who is a Canadian citizen and never lived in California, says he never received any notification.
When he contacted the California controller's office, he learned that his shares had been sold by the state for a measly $1,500 -- tens of thousands of dollars less than they would have been worth last year. At the time, the state's unclaimed property division held onto stocks for only 30 days before selling them. The state now holds stocks for at least 18 months before they are sold.
Glickman, with only $1,500 in proceeds to claim, had lost out on thousands of dollars. He hired an attorney for help.
Related: Unusual unclaimed property: $500,000 in diamonds, a can of sardines
"I thought having the actual shares in my safety deposit box meant they were mine and nobody could take them from me," he said. "It was just too unbelievable, after all these years, that they were worth absolutely nothing."
Jacob Roper, a spokesman for the California controller's office, which oversees unclaimed property, said that over the past five years, the state has increased its efforts to notify property owners, including cross referencing tax records for addresses. California is now the only state to attempt to notify owners before their property is turned over.
His attorney, Bill Palmer, helped Glickman recover much of the value of his shares through an agreement with Apple and Computershare. Apple declined to comment. Computershare declined to comment.
But Palmer says Glickman never would have gone through the ordeal in the first place if it weren't for the state's unclaimed property law.
"He spent a lot of time trying to fix all this," Palmer said. "He also had to pay an attorney, which he never should have had to."