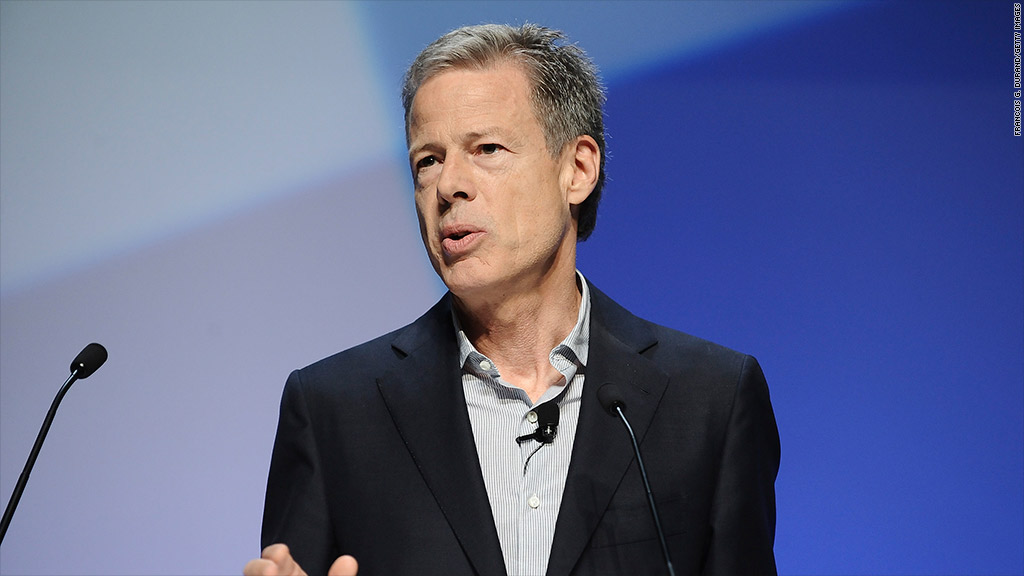 Time Warner is spinning off its Time Inc. magazine division, including its iconic news magazine Time, in a surprise move that follows talks of a potential sale to rival publisher Meredith.
The news came in an internal memo from Time Warner CEO Jeff Bewkes, who said the spin-off should be completed by the end of 2013. Time Inc. will become an independent, publicly traded company.
Time Warner (TWX) is the parent company of CNNMoney.
Rumors had been rampant that magazine publisher Meredith (MDP) was in talks to buy most Time Inc. titles. Meredith confirmed those discussions after news of the spin-off.
"There are natural synergies between our two portfolios," Meredith CEO Stephen Lacy said in a statement. "[H]owever, we respect Time Warner's decision and certainly remain open to continuing a dialogue on how our companies might work together on future opportunities."
Time Inc., the number-one magazine publisher in the U.S., publishes titles including People, Sports Illustrated, Fortune and Money. People is said to be the world's most profitable magazine, though Time Inc. doesn't break out financials by title.
Under the terms of the deal, Bewkes said, "all of Time Inc.'s magazines will stay in the portfolio."
Related story: 3 questions about the Time Inc. spinoff
"Although change can be unsettling, I am confident that you have the fortitude to stay focused on what Time Inc. does better than anyone: produce great journalism that your readers and audiences love," Bewkes said in his memo.
Time Inc. CEO Laura Lang is leaving the company after only about a year on the job. Time Inc. has been without a consistent leader in recent years, with three changes at the top since the departure of Ann Moore in 2010. Lang's predecessor, former Meredith executive Jack Griffin, famously held the CEO spot for only a few months before being ousted.
Lang sent her own note to Time Inc. staffers, saying she "decided that taking the company through a transition to the public markets is not where my passion lies."
The spin-off comes at a difficult period for both Time Inc. specifically and print journalism as a whole. In the past three weeks alone, the New York Times announced its intent to sell The Boston Globe, and the parent company of Reader's Digest filed for bankruptcy.
Magazines have struggled to survive in the fast-paced world of online news, with ad revenue and subscriptions declining rapidly.
Both of those issues continued to hurt Time Inc. in 2012. Revenue fell 7% from 2011 to $3.4 billion. The decline in operating income was even sharper, falling 25% year-over-year to $420 million.
Those declines have hit the Time Inc. workforce. Just last month, the company announced it would cut staff by 6%, or roughly 480 people. Lang had previously informed employees that the company's traditional 3% merit bonuses would be eliminated for 2013.
Time Warner has used spin-offs before as a strategy to boost value, with two successful spin-offs in 2009: AOL (AOL) and Time Warner Cable (TWC).
For years, investors have pressured Time Warner to streamline, arguing that its sprawling business divisions have held down its stock price. In 2006, famed corporate raider Carl Icahn led a group of investors in calling for Time Warner to split into four companies.
-- CNNMoney's James O'Toole contributed to this report.