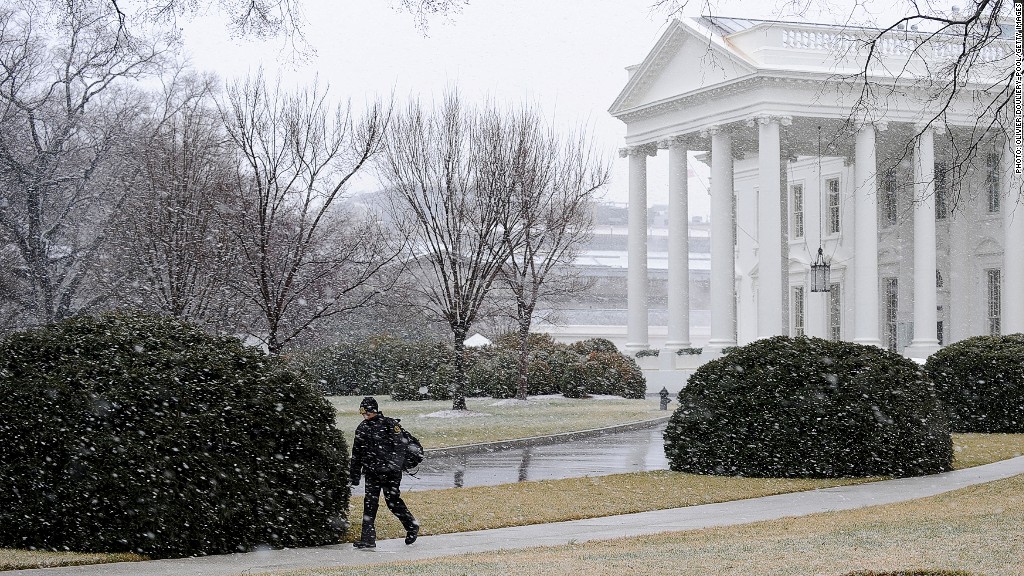 Even as hundreds of federal workers are bracing for furloughs and layoffs, those in the Washington D.C. area will get to stay at home on Wednesday without losing any pay.
A winter storm is making its way to the nation's capital and expected to dump between 10 and 30 inches of snow in the area, prompting the Office of Personnel Management to call in a snow day.
That means all federal offices in the area will be closed for business and workers will be get to stay at home with pay.
It's a rare luxury at a time when some 2 million workers are preparing for either job losses, or forced time at home without pay, thanks to some $85 billion in forced budget cuts that went into effect on March 1.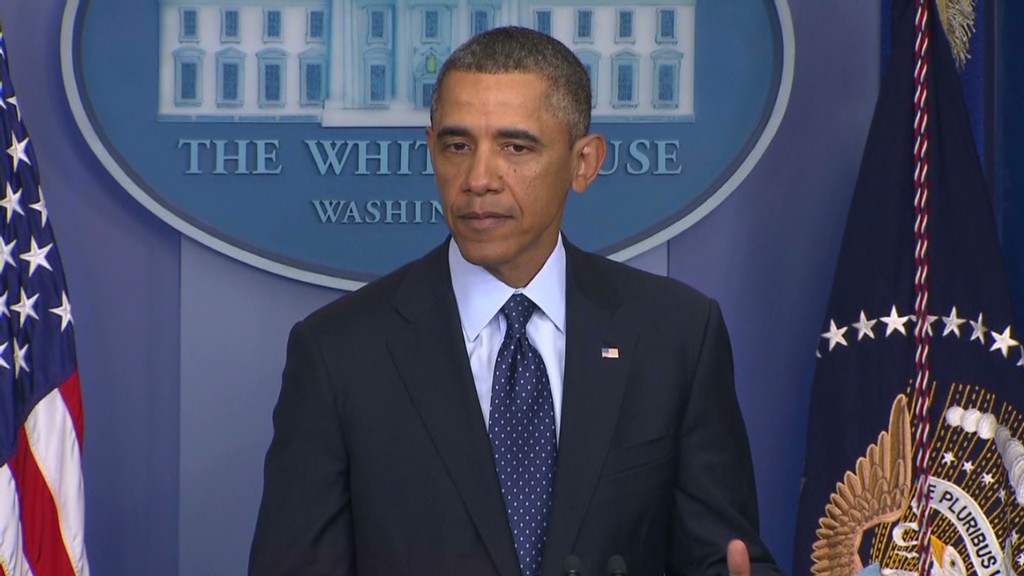 Thousands of Pentagon workers will have to take one unpaid day off each week beginning in late April through September, effectively amounting to a 20% pay cut for five months.
Related: Budget cuts: I'm losing my job next week
Federal workers must get 30 days of notice before a furlough can occur, a process that started over the weekend, when the Pentagon issued hundreds of notices to unions.
More than 80% of the Defense Department's 800,000 civilian workforce work outside the beltway, defense officials have said. Most of them will not be affected by the paid snow days.
Related: 7 cuts you'll really feel
Washington has typically never been well-prepared for big snowfalls, or equipped to clear roads quickly. If the city receives 8 inches of snow, the subway system tends to shut down because the outdoor tracks can get buried.
Many private companies in Washington have also allowed employees a snow day, although some are expected to work from home as long they have power.
The last large snowstorm -- the 2010 blizzard -- shut down the federal government for four days. About 30% of the federal employees worked from home, according to congressional hearings later on the topic.