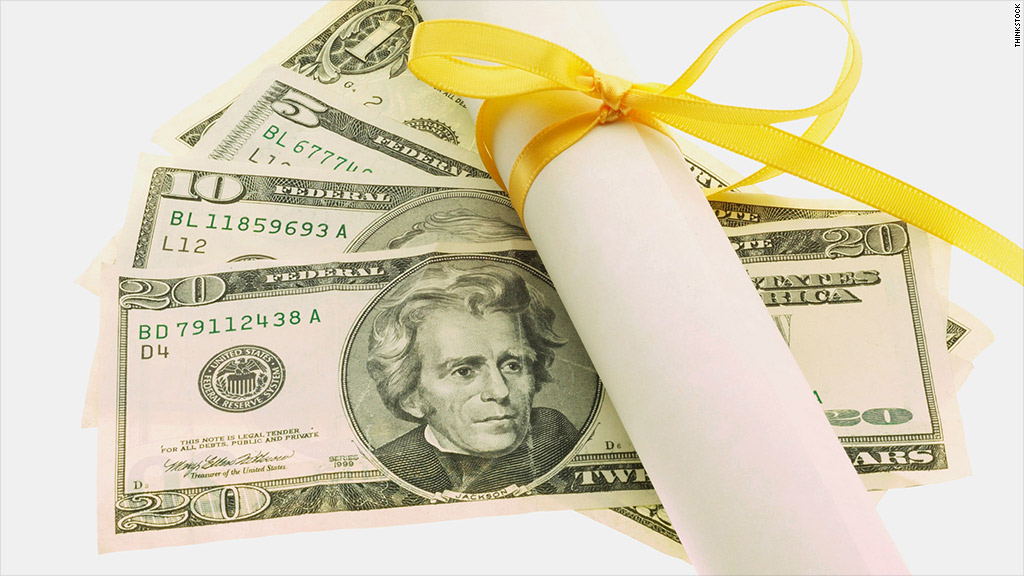 Tuition at public colleges and universities spiked to record levels last year, according to a new report.
Average tuition costs - the amount students paid in tuition and fees after state and institutional aid was taken into account -- rose by 8.3% to an average of $5,189 in the 2011-12 school year, the State Higher Education Executive Officers Association reported. In the previous academic year, students paid an average of $4,793.
At the same time, state and local funding for operating expenses, research and student aid fell by 9% to $5,896, the lowest level in 25 years, said association president Paul Lingenfelter.
Related: How much will that college really cost?
"State support hasn't been able to keep pace with enrollment growth," he said.
Public enrollment has exploded in the past decade, increasing by more than 30%, Lingenfelter said. Today, public college students represent more than 70% of all post-secondary students.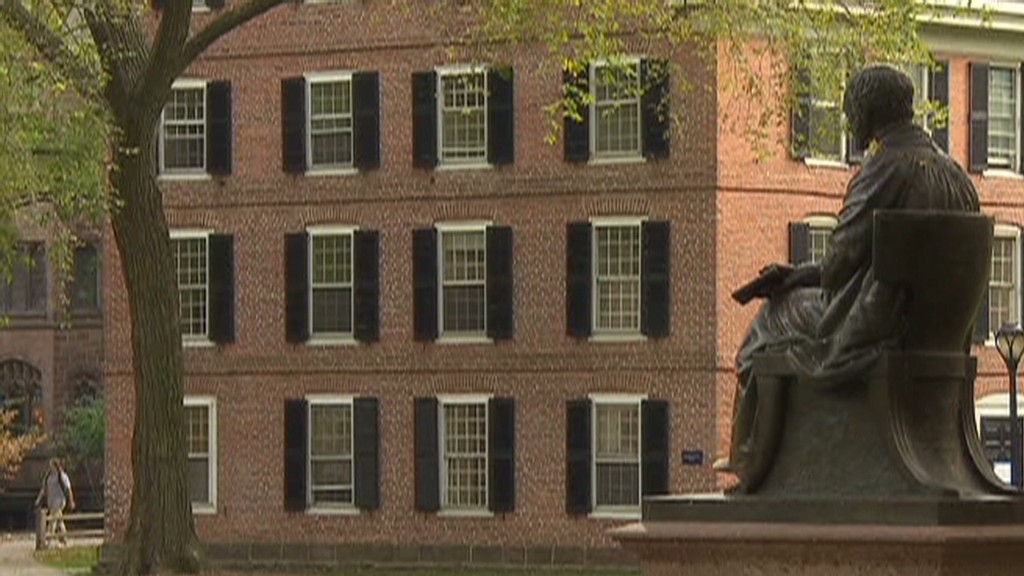 With state support shrinking, schools are turning to tuition and fees to make up the difference.
And some states are instituting sharper increases than others. Reeling from deep state budget cuts, California's state colleges and universities hiked average tuition costs by nearly 50% last year.
Related: Get your kid to graduate in four years
But economic conditions are slowly improving, with 31 states increasing education funding for the current school year, Lingenfelter said.
"We are hopefully going to see a recovery," he said. "But nobody should underestimate the depth of the hole we've been digging."
The State Higher Education Executive Officers Association report looked at tuition paid at all state institutions, ranging from community colleges to public law schools, and adjusted the figures for inflation. The tuition figures do not include optional student fees and costs, such as room-and-board, which are also on the rise.