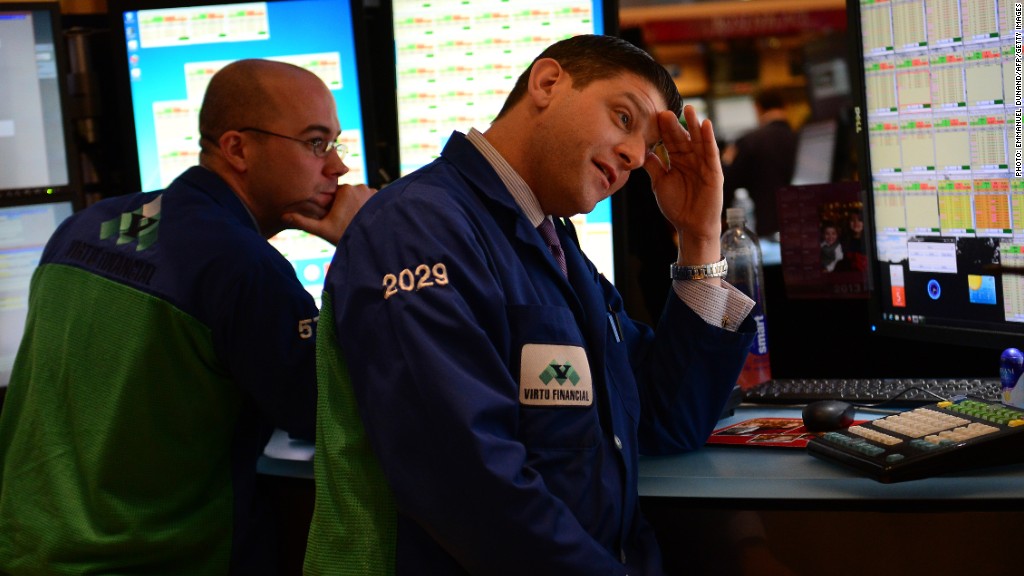 With the Dow at a record high, the market mojo seems strong.
Yet, the stocks leading the way higher are, for lack of a better word, boring.
The best performing blue chip this year is Hewlett-Packard (HPQ), which has surged 47%. That's a bit of a head scratcher, considering the PC market is in a deep slump and HP is expected to report a drop in profits this year. (See correction below.) The phrase "dead cat bounce" comes to mind.
HP aside, the other top gainers have been consumer staples, such as Procter & Gamble (PG) and Coca-Cola (KO), as well as diversified manufactures like 3M (MMM) and General Electric (GE). Home Depot (HD) has also rallied as the housing market continues to rebound.
In other words, investors are most excited about companies that make and sell things like toothpaste, scotch tape, light bulbs and vinyl siding.
"Investors are looking for stocks that are steady," said J.J. Kinahan, chief derivatives strategist at TD Ameritrade. "These are stocks where you know what you're getting into when you invest in them."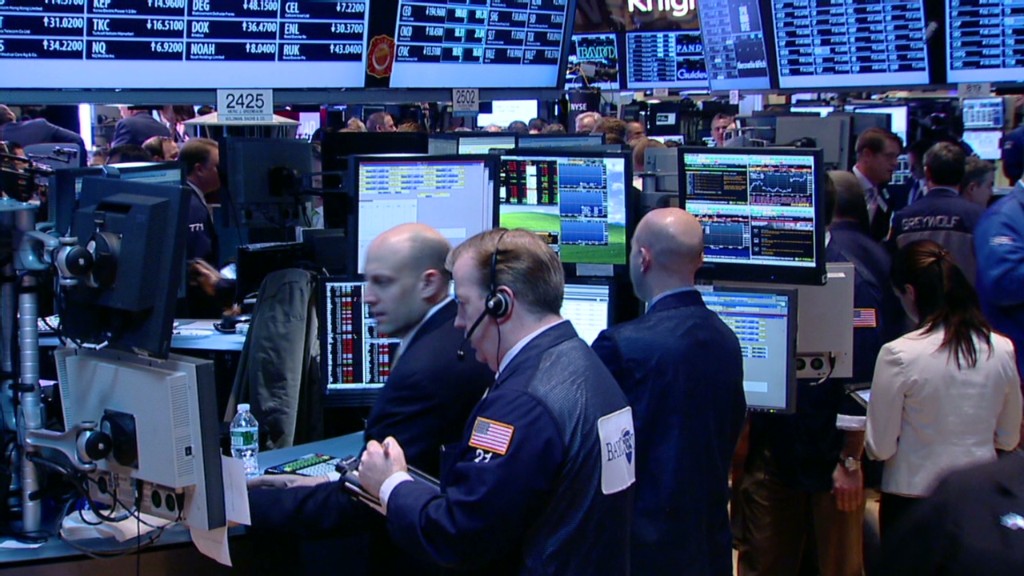 The main laggards, meanwhile, are stocks that tend to do well when growth is strong in emerging economies, such as China. Aluminum producer Alcoa (AA) and Caterpillar (CAT), which makes construction equipment, have both underperformed this year.
Apple (AAPL) is perhaps the best example of how yesterday's darlings have fallen out of favor. Once viewed as a company that could do no wrong, Apple's stock has lost more than a third of its value, after hitting an all-time high last year.
Related: Actually, the real Dow is still 11% below its record
"Investors are looking for bond substitutes," said Jack Ablin, chief investment officer at BMO Private Bank. "In general, boring stocks don't lead the market higher."
Ablin said investors have been "coerced" into stocks by record low interest rates. As a result, they have gravitated toward stocks that have bond-like qualities, offering low volatility and healthy dividends.
For example, Johnson & Johnson (JNJ) currently offers a dividend yield of 3.16% and its stock is up 10% this year. By contrast, the yield on the 10-year Treasury note has struggled to break above 2%.
"The companies that are leading nowadays are defensive," said Ablin. "These are stocks that are held by nervous investors, not bullish ones."
Related: Investors yanked $1.1 billion from stocks
That may be true but Kinahan thinks investors' focus on consumer staples and housing signals a vote of confidence in the economy.
"As consumers start to feel more confident about their jobs, they will start to invest more in their homes and electronics," he said.
In addition, the cautious approach to stocks suggests the rally is sustainable since investors have not yet fully committed to the market, said Kinahan.
At the same time, many of the stocks that have rallied this year were also due for a rebound.
"These stocks have been beaten up a bit in the past, let's be honest," said Kinahan.
Correction: An earlier version of this article incorrectly said that HP was expected to report a loss this year.