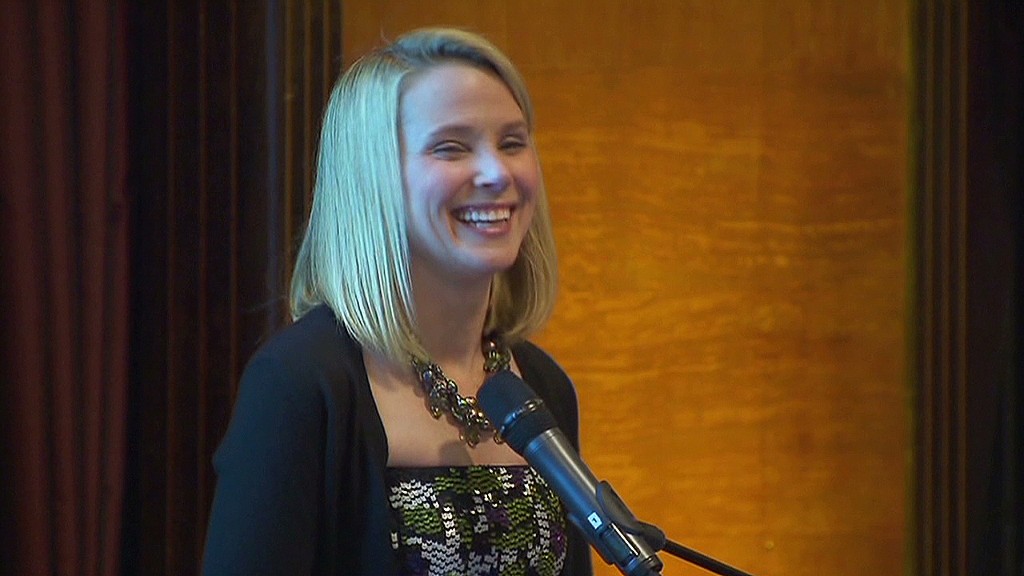 Yahoo CEO Marissa Mayer received a $1.12 million cash bonus for her half-year on the job in 2012 and restricted stock worth another $13.3 million, according to company filings.
Filings late Wednesday also disclosed that Mayer, who joined the Web portal company in July, will get a $1 million base salary this year, unchanged from her 2012 salary level, and a cash bonus of up to $2 million this year.
The 585,000 shares of stock Mayer received in grants was on top of 2.1 million shares and options, worth $47.2 million at Wednesday's closing price, that she already held.
Under Mayer's employment agreement, disclosed last year, she received a retention bonus of $15 million worth of Yahoo stock, $15 million in stock options based on performance and an additional $14 million in stock to make up for money she lost when she left rival Google (GOOG) to take the top job atYahoo (YHOO).
Related: Mayer - Yahoo employees can no longer work at home
Yahoo share prices have risen 46% since Mayer was named to the post in July.
Her tenure has been closely watched. Yahoo posted better-than-expected earnings in her first two quarters at the helm, and has announced turnaround plans that have the company's revenue growing again.
Related: Entrepreneur - I work 70 hours a week
She also got attention when she disclosed a pregnancy at the same time she was appointed. She gave birth to her first child in September, and got more attention when she said that having a baby while in the top job was "easy."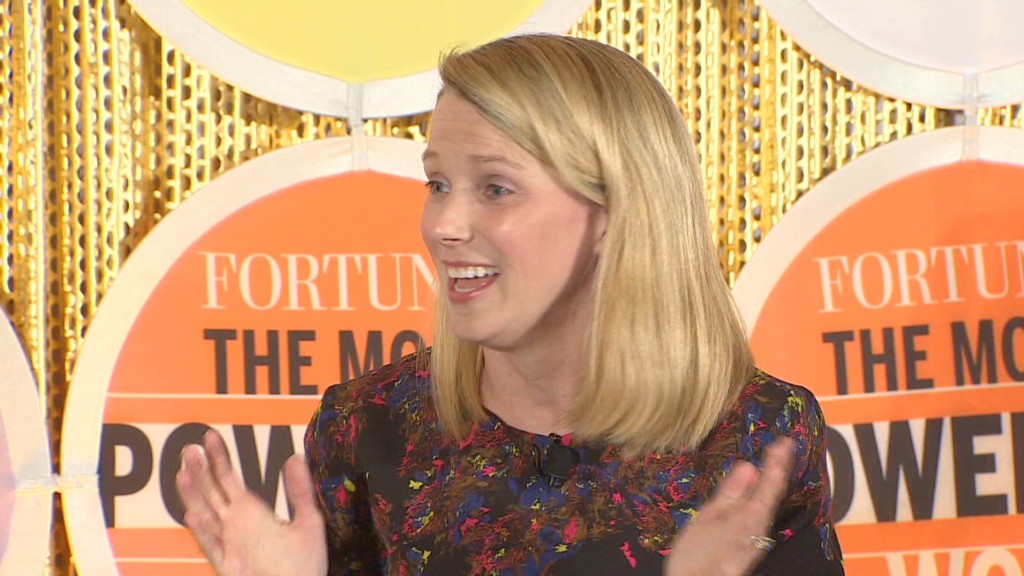 Last month, she said Yahoo employees would no longer be able to work from home, a widely discussed move that sparked criticism from some quarters.