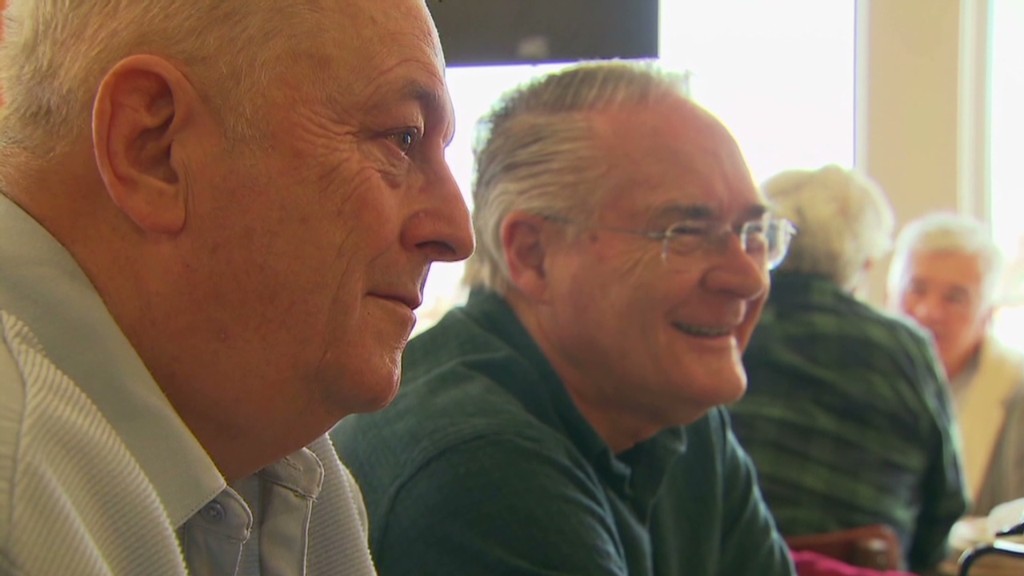 Retirees in the United States are worse off than those living in Norway, Israel, Slovenia and more than a dozen other countries.
The U.S. ranks 19th in overall retirement security worldwide, according to an index compiled by Natixis Global Asset Management, a Paris-based asset management firm.
Norway ranked first in the index, which assessed how well current retirees live in 150 countries, based on measures of health care, finances, material well-being and quality of life.
Known for its strong healthcare and social programs, Western Europe dominated the index, with countries from the region filling all of the top 10 spots.
Related: Six secrets to a dream retirement
"Most developed nations are wrestling with an aging population, longer life expectancies and falling birth rates," said Tracey Flaherty, senior vice president for government relations and retirement strategies at Natixis. But European nations are doing a better job dealing with this tough combination thanks to strong government safety nets, such as Sweden's guaranteed pension program for all residents.
Global retirement security rankings
| Rank | Country |
| --- | --- |
| 1 | Norway |
| 2 | Switzerland |
| 3 | Luxembourg |
| 4 | Sweden |
| 5 | Austria |
| 6 | Finland |
| 7 | Netherlands |
| 8 | Denmark |
| 9 | Germany |
| 10 | France |
| 11 | Australia |
| 12 | Israel |
| 13 | Canada |
| 14 | Belgium |
| 15 | Japan |
| 16 | Slovenia |
| 17 | Czech Republic |
| 18 | Slovak Republic |
| 19 | United States |
| 20 | United Kingdom |
| 21 | Italy |
| 22 | New Zealand |
| 23 | Iceland |
| 24 | Cyprus |
| 25 | Spain |
As people live longer, healthcare spending has also become a major issue for many retirees, said Flaherty.
The survey assessed health care conditions by looking at four factors: life expectancy, per capita health care spending, doctor and hospital availability and out-of-pocket spending.
Americans spent the most on health care per person, but lagged in access to care, sinking the U.S. to 23rd place for health care, the study found. Austria ranked highest in the category.
Related: Healthy living -- the key to a happy retirement
Quality of life, which measures factors like happiness and climate, was also a low point among American retirees -- namely due to environmental factors like pollution. Switzerland, a world leader in pollution control, came in first.
Per person, American retirees had one of the world's highest income levels. Yet, the vast income disparity among the population -- where the top 10% control roughly 75% of the wealth -- pushed the U.S. to 38th place in terms of material well-being, the survey found.
And, when it came to finances, uncertainty about the ongoing viability of the Social Security program and Americans' ability to save enough for retirement pushed the country to 28th place.
Related: Save money for retirement. That's an order!
The U.S.'s retirement security standing could fall even further in future years, as more and more workers rely on workplace 401(k) plans and individual savings instead of lifelong pensions, Flaherty said.
The Center for Retirement Research at Boston College recently predicted that 53% of workers 30 and older are unprepared for retirement.
"There really is a looming retirement crisis out there" Flaherty said.
CoreData Research, a London-based financial research firm constructed the index using a variety of data sources from the World Bank, United Nations, Gallup and the World Health Organization.