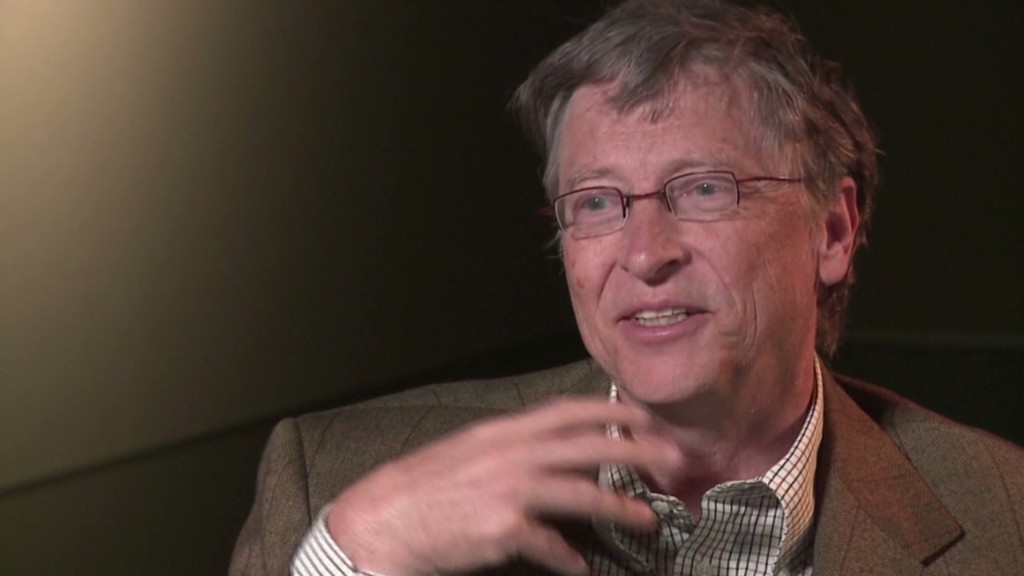 If you fast-forward a decade, classrooms and lessons might look a little different, according to
Microsoft

(MSFT) Chairman Bill Gates.

Today, classes are too big. Lessons are taught the same way to dozens or hundreds of students -- each of whom has different learning style.

Technology can, and should, change that, Gates argues.

"Being there physically doesn't add much value," Gates told CNNMoney in an exclusive interview. He believes the days of big lectures with hundreds of students gathering in university classrooms may be numbered.

Gates envisions a college of the future in which students watch lessons online, delivered by the brightest minds in the field.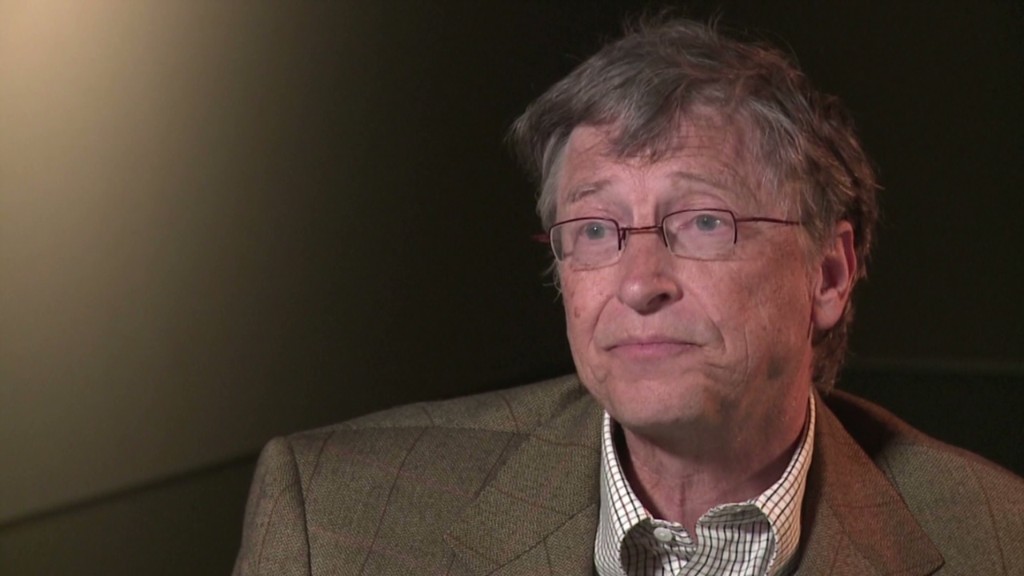 "If you want the very best lectures, if you want the cost efficiency, you have to break down and say, 'you know, let's take someone else's material," Gates said.
With the money saved from hiring professors, resources could be poured into labs and study groups.
Gates' idea is one of many visions for the quickly transforming education system in the United States. In a time where tuition costs are rising, and technology is quickly disrupting major industries, many entrepreneurs are wondering why innovation hasn't driven down the cost.
Related story: Community college grads out-earn bachelor's degree holders
At this year's South By Southwest technology conference, held in Austin, Texas, a host of startups presented new tools aimed at helping the education sector prosper. Gates delivered a keynote address to the group, highlighting problems in the U.S. education system and their potential solutions.
Gates' main theme was personalized learning, which can be enhanced by new technology.
Displaying a picture of Star Wars' Luke Skywalker crouched next to Yoda, Gates spoke about the importance of personalized learning. Yoda was a great teacher, Gates argued, because the Jedi master understood when Skywalker is losing interest.
"With this wave of software that's being created that personalizes to the student ... there's real promise here that the kids can go back and engage in a way they couldn't before," he said.
The Gates Foundation is investing heavily in education technology. It recently announced that it has invested $100 million in startup inBloom, a service that helps teachers tailor lessons to individual students.