World stock markets have been piling on the gains as the never-ending supply of central bank cash and hints of stronger economic activity encourage investors to take on more risk.
Leading the way is Japan's Nikkei, which has rocketed 18% since the beginning of January on the back of a tumbling yen and promises of even looser monetary policy from the central bank.
The Dow Jones industrial average posted new records four days in a row last week, and global stocks have reached levels last seen in the middle of 2008.
Strong U.S. employment data added fuel to the drive into uncharted territory Friday.
European markets have also performed strongly, shrugging off last month's nerves about a revival of the sovereign debt crisis following a big anti-austerity vote in Italy that left the eurozone's third biggest economy in political deadlock.
Italy's index of leading shares has fallen about 1% this year but other regional indices -- London's FTSE 100, Germany's Dax and France's CAC 40 -- are up between 5% and 10%.
Related: Italy's election mess won't knock out Europe
Even shares in Spain, most vulnerable to eurozone contagion should Italy sink into crisis, have gained about 4% this year.
Investor sentiment globally appears to be turning more positive. Analysts at Nomura equity research noted Friday that all their indicators of flows into mutual funds were in "a very bullish range" for the first time in nine years.
Two factors are driving the appetite for shares -- hints of recovery in the global economy and repeated reassurance from leading central banks that they're not about to choke off the supply of cheap money that has kept bond yields ultra-low.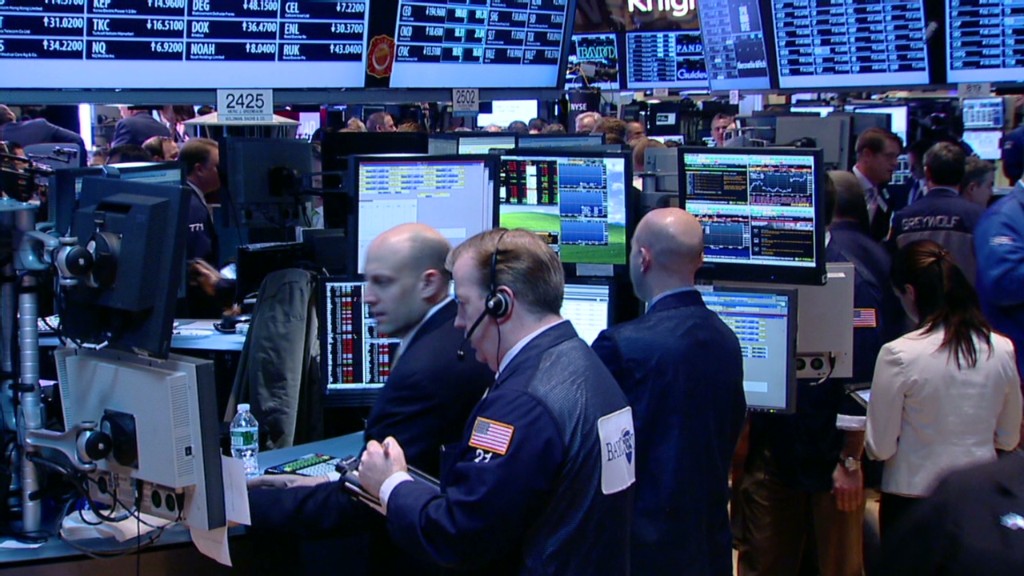 Indeed, in some cases they stand ready to do more. The Bank of Japan is expected to take further monetary stimulus measures under its new governor, Haruhiko Kuroda, whose appointment should be confirmed by parliament this week.
Revised government data showed the Japanese economy emerged from recession in the fourth quarter of 2012, sooner than expected, but Prime Minister Shinzo Abe will be emboldened to push on with stimulus plans.
Related: IMF's Lagarde keeps pressure on the ECB
The Bank of England stood pat last week, but many economists say it's just a matter of time before it starts printing money again to buy more government bonds.
And while the European Central Bank cut its 2013 forecast for the eurozone economy, it still expects a recovery to begin later this year and stressed it would keep monetary policy "accommodative" for as long as needed.
Relative underperformers so far this year include Chinese stocks -- the Shanghai Composite and Hong Kong's Hang Seng have gained less than 2%. Mixed signals about the pace of growth in the country's vast manufacturing sector, and efforts on the mainland and in Hong Kong to cool runaway real estate markets have held stocks back.