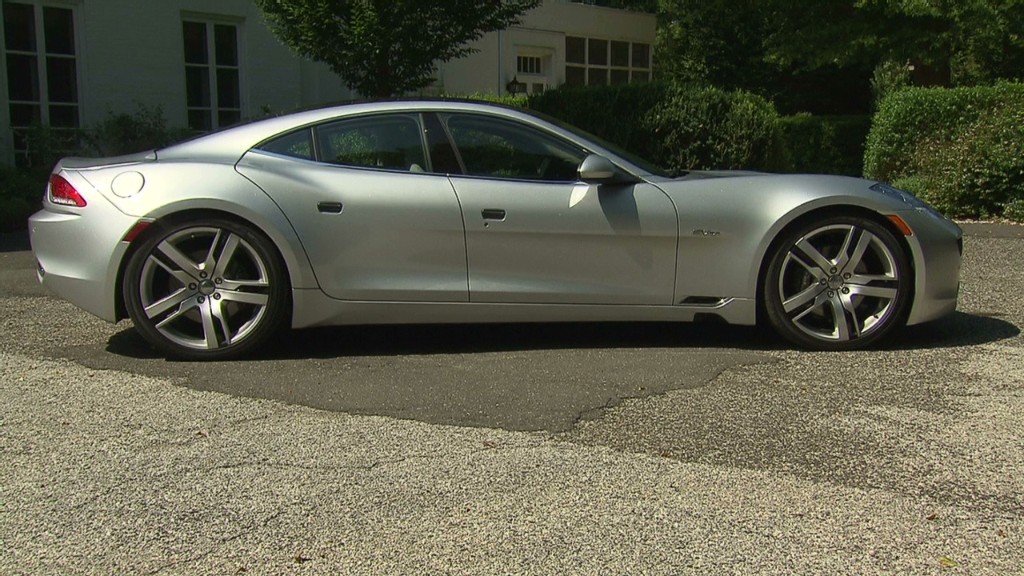 Henrik Fisker, founding partner and executive chairman of the plug-in car maker Fisker Automotive, has resigned from the company, according to an email he sent to journalists Wednesday morning.
"The main reasons for his resignation are several major disagreements that Henrik Fisker has with the Fisker Automotive executive management on the business strategy," Fisker said in the email.
Fisker confirmed his resignation in a phone interview but would offer no further details on the nature of the disagreements. A spokesman for Fisker Automotive also confirmed the resignation.
"The Company has a strong and experienced management team and its strategy has not changed," Fisker Automotive said in a written statement.
It's no secret that the automaker has been facing extreme financial pressure and has reportedly been looking to China for partners.
The only current Fisker product is the Fisker Karma, a large plug-in four-seat sedan which operates on electric power for about 35 miles and which also has a four-cylinder engine for driving beyond that electric range. At the New York Auto Show in April last year, Fisker unveiled a smaller less expensive model called the Atlantic.
The Atlantic was supposed to be produced in a former General Motors (GM) plant in Delaware -- something that was announced by the company and Vice President Biden in 2009. But the Atlantic has never gone into production as Fisker has struggled to replace financing from Department of Energy loans that were canceled when Fisker failed to meet production targets.
More recently, Fisker Automotive's battery supplier, A123 Systems, was forced into bankruptcy and taken over by a Chinese buyer. A123 halted battery production which has forced Fisker, in turn, to halt production of the Karma.
Fisker has also suffered a number of other setbacks, including bad reviews of its automobile and car fires. Recently, a number of Karmas burned at a New Jersey port following flooding due to Hurricane Sandy. The Karma is built in Finland and therefore must be shipped to the US. An insurance company refused to pay for the damage.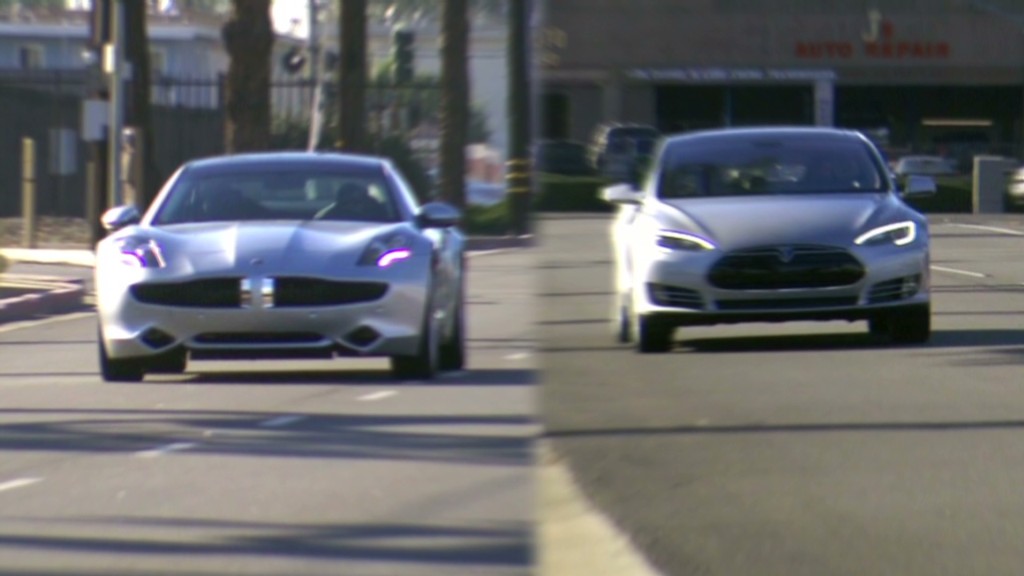 On a more optimistic note, the company recently hired Tony Posowatz as president and chief executive. Powowatz formerly worked at General Motors where he was largely responsible for the creation of the Chevrolet Volt plug-in car. Fisker also recently hired Joel Ewanick, formerly head of marketing at General Motors and Hyundai, to head the automaker's marketing efforts.
Before starting Fisker Automotive and designing the Fisker Karma, Henrik Fisker had designed cars for BMW and Aston Martin.
Fisker would hardly be the first car company founder to leave his own creation, pointed out John O'Dell, a "green car" analyst with the automotive Web site Edmunds.com. Tesla Motors, which produces the award-winning Tesla Model S sedan, lost one of its founders early on.
"It happens almost more often than not," O'Dell said.