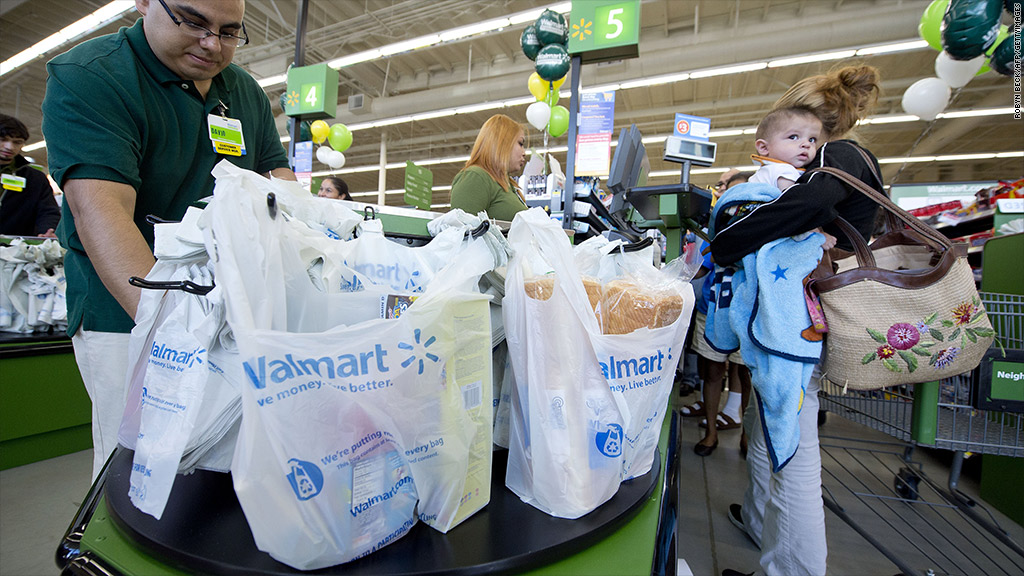 Americans spent more at the gas pump and less at department stores in February, but overall, stronger retail sales data show the U.S. consumer is holding up.
Retail sales rose 1.1% in February, according to a report from the Census Bureau. That's stronger than the 0.5% increase economists' were expecting, and stock futures turned higher shortly after the report was released.
The better-than-expected numbers were due mostly to a spike in gas prices last month.
The average price for a gallon of unleaded gas rose as high as $3.79 on February 27, according to AAA, but has since fallen about eight cents. Sales at gasoline stations alone rose 5% during February.
Amid higher gas prices, consumers were a bit more hesitant to hit the malls or take the family out for dinner.
Department store sales fell 1% in February, and sales at restaurants and bars fell 0.7%.
Related: The wealth effect might be shrinking
That said, consumers are not cutting back when it comes to their homes and cars. Auto sales continued to pick up at a strong pace in February, and Americans also spent more on goods at building and garden stores like Home Depot (HD) and Lowe's (LOW).
Economists welcomed the report as a sign that consumers aren't being hurt as much as they expected by the payroll tax hike and delayed income tax refunds.
"That is an impressive performance given the hit to spending power from the payroll tax hike," Jim O'Sullivan, chief U.S. economist for High Frequency Economics.
Stronger job growth, rising home prices and stocks near all-time highs have consumers feeling more optimistic about the economy recently. The question now is, will that confidence translate into more spending? Consumer spending makes up more than two-thirds of U.S. economic activity.
"Consumers will help drive a further upturn in the economy in the first quarter," said Chris Williamson, Markit chief economist.
February's retail sales numbers were strong enough to lift expectations for economic growth in the first quarter. Economists at Barclays now estimate the economy will grow at a 2.2% annual pace in the first quarter, up from a mere 0.1% in the fourth quarter of 2012.