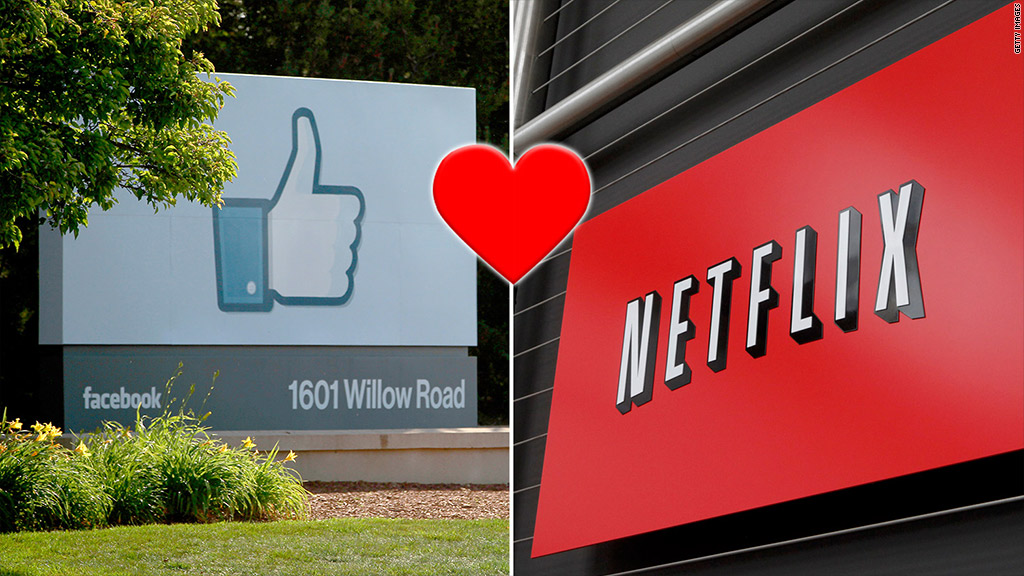 Finally, your Facebook friends can see when you've spent a lazy Sunday binge-watching "Keeping Up With the Kardashians" on Netflix.
The video streaming service on Tuesday launched its first Facebook app. Users who choose to link their Netflix and Facebook accounts can share with their friends the titles of every movie and television show they watch.
On Netflix's site, users will be able to see which shows their Facebook friends have rated highly and what those friends have watched recently. On Facebook (FB), Netflix customers will also have the option to share their viewing history on their News Feed.
Netflix users will be able to opt out of sharing titles they don't want others to see, including anything starring the Kardashians or other guilty pleasures. They'll also have the option to disable the Netflix-Facebook connection at any time.
All U.S. Netflix (NFLX) members will have access to the Facebook connection features by the end of this week, Netflix said.
Related story: Netflix's $100 million bet on must-see TV
The partnership was hard won. Netflix spent over a year lobbying Congress to amend a 1988 law called the Video Privacy Protection Act that previously made such an app illegal in the United States. The VPPA had prohibited "a video tape service provider" from revealing customer information without the customer's written consent.
The vague pre-Internet language left open questions: Does Netflix count as "a video tape service provider"? Can written consent be obtained via the Internet?
Congress modernized the act in an amendment that was signed into law in January, paving the way for U.S. Netflix customers to share their viewing history on Facebook. Overseas Netflix users have had access to those features for quite some time.
VPPA has a quirky history: It rose from strange circumstances surrounding the failed Supreme Court nomination of Robert Bork. While Bork's nomination hearings were taking place in 1987, a freelance writer for the Washington City Paper talked a video store clerk into giving him Bork's rental history.
The writer, Michael Dolan, later wrote that he was proving a point: "Bork said Americans enjoy only those privacy protections conferred by legislation."
Bork's rentals were unremarkable, but the City Paper published the list anyway. Lawmakers freaked, and Congress passed VPPA soon after.
More from Fastest-Growing Companies