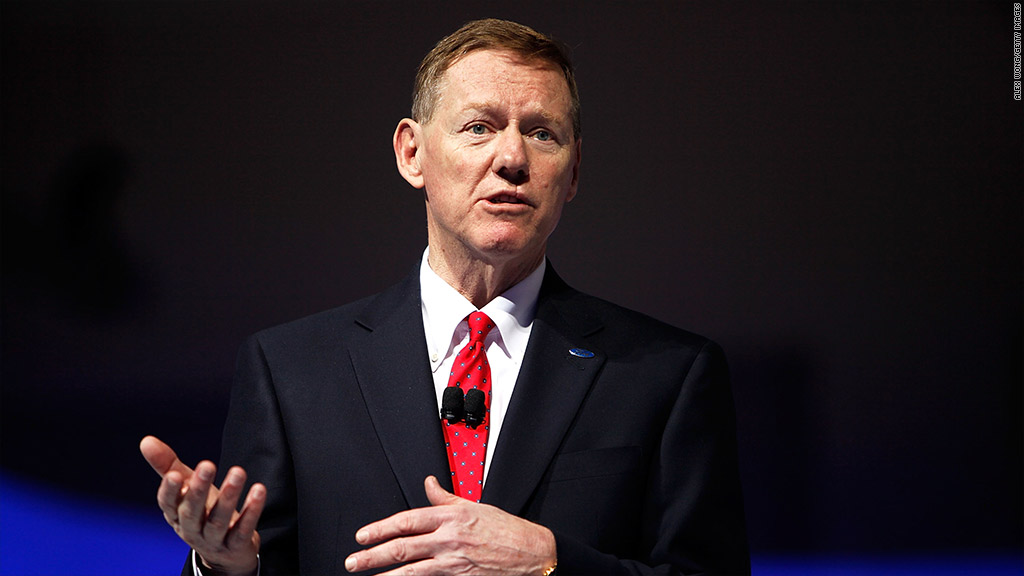 Ford Motor cut the pay of CEO Alan Mulally 29% in 2012, although the executive credited with the automaker's turnaround still received a $21 million compensation package.
The drop, disclosed in a company filing on Friday, came because Ford fell well short of numerous internal performance targets used to set pay for top executives.
Mulally's base pay of $2 million remained unchanged from 2011, but his cash bonus fell by $495,000 to $1.3 million. The value of the stock options he received was unchanged at $7.5 million, but the direct stock awards were cut to $6.8 million from $13.9 million. And his incentive cash pay was cut to $2.6 million from $3.6 million.
The value of other perks that are considered compensation, including items like personal travel on corporate jets, came to $681,000.
Mulally has accumulated Ford stock worth more than $300 million in the six-plus years he has led Ford, according to an analysis of previous filings done for CNNMoney by Disclosure Matters, a research service that examines corporate filings.
Despite the cut in his 2012 pay, Mulally's holdings grew in value because of the more than 1 million new shares and options he received last year.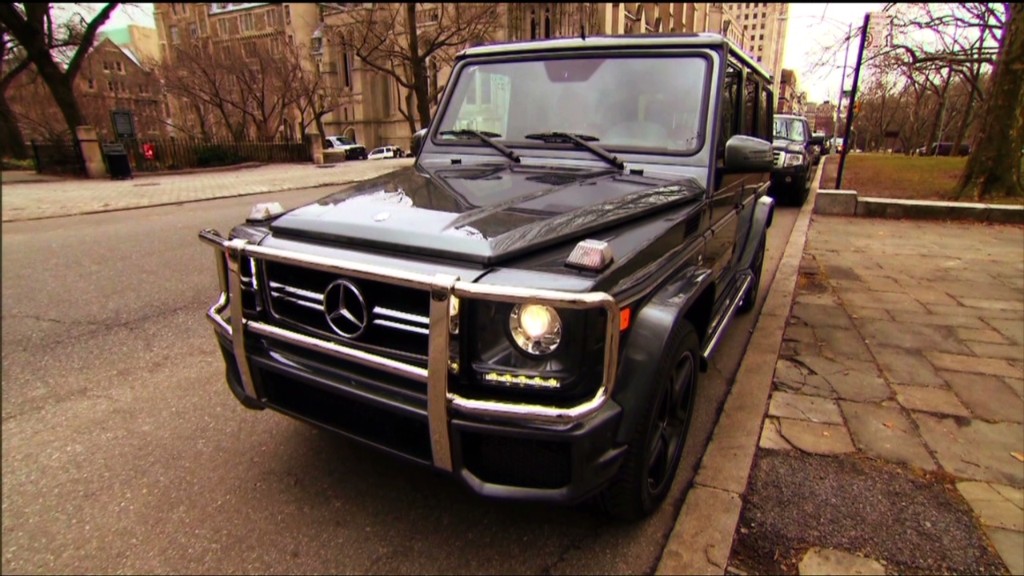 Under Mulally, Ford (F) has gone from sustained losses to the best profitability in decades, regained some of its lost market share, restored a dividend and shed its junk bond status. He is widely credited with the fact that Ford avoided the trip to bankruptcy and the federal bailout that wiped out shareholders at General Motors (GM) and Chrysler Group.