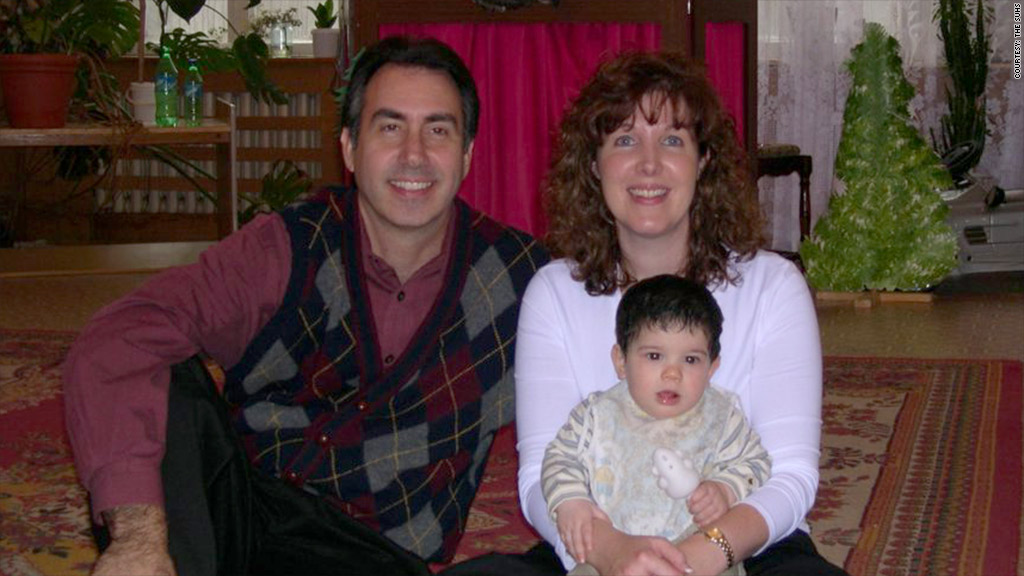 Russia's ban on American adoptions has taken an emotional toll on families looking to adopt -- and a hefty financial one.
Many have lost tens of thousands of dollars on adoption-related expenses, and now they are unable to qualify for a tax credit of up to nearly $13,000 to help offset those costs.
Kurt and Ann Suhs, from Johns Creek, Ga., had been saving for years to adopt a second child and were finally going to realize their dream.
But in December, a month before their first trip to Russia to get matched with a child, the news broke that Moscow was banning American adoptions of Russian children starting Jan. 1. The Suhs were forced to cancel their trip, and the adoption has been postponed indefinitely.
"It was disbelief at first," said Kurt. "We just wanted to be a mom and dad."
At least 1,000 other families have been left in limbo as well, said Chuck Johnson, president of the National Adoption Council. And, with the typical Russian adoption costing around $40,000 or more to complete, many of these families are not only saying goodbye to their dreams of parenthood but tens of thousands of dollars.
Related: Adoption tax credit for same-sex couples
The Suhs, for example, are probably out the roughly $20,000 they spent on adoption agency fees, a home study (a screening process that entails home checks and interviews), health tests and immigration paperwork.
To make matters worse, they won't be able to receive the adoption tax credit they had been counting on to offset some of the expenses.
The credit grants eligible taxpayers up to $12,650 per child for adoption expenses. And families with domestic adoptions can still qualify for the credit even if an adoption didn't happen. But under federal law, foreign adoptions are ineligible unless they are finalized -- meaning the final court decree must be received.
Due to this small difference in the tax code, many families who were unable to complete adoptions of Russian children before the ban will be out of luck.
Related: 3 ways to lower your tax bill
"It would be a huge benefit to get some money back," said Kurt. "We basically cashed [out] our savings."
Kurt said an IRS agent told him he could write to the agency requesting the credit anyway, explaining his situation and expenses.
If the IRS denies him, the agent told him he could appeal the decision in court. The IRS told CNNMoney, however, that the law provides no exceptions to the adoption tax credit requirements.
Under Russia's new law, only those in the final stage of adoption, meaning they had already received a court ruling and final adoption decree and were just waiting for the child, will likely be allowed to proceed. The State Department estimates that only around 50 families meet this description.
Related: New tax refund loans carry sky-high fees and rates
Certain adoption agencies will allow families to transfer fees to adopt a child from another country, but other agencies are Russia-specific so the fees can't be recouped.
"Money is secondary in all of this, but [it's] one more bitter pill these families have to swallow," Johnson said.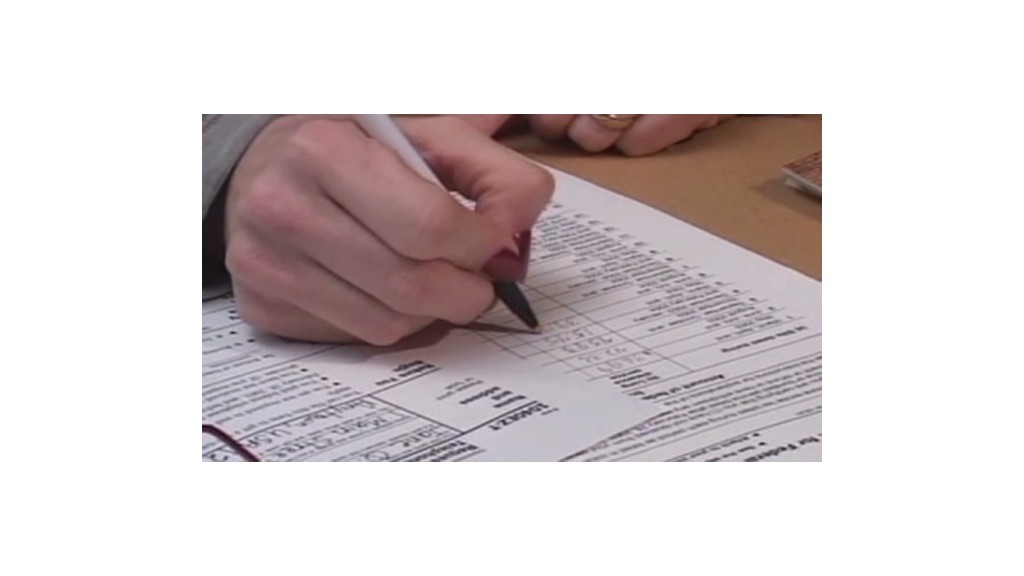 Courtney and Natasha Fong had already spent more than $10,000 on a Russian adoption when the ban was imposed. But since they were only in the beginning stage of the adoption process, they decided to start over and adopt a child from China instead.
While the money they spent on the failed Russian adoption is lost, they expect to spend even more money completing the Chinese adoption and therefore hope to receive the full $12,650 credit.
Meanwhile, the Suhs plan to wait a couple months before pursuing a new adoption, just in case the Russian government has a change of heart. After already spending $20,000 and losing the $13,000 credit they had been expecting -- which Kurt said they could have even put toward a new adoption -- going down this road again will be tough.
"We're just hopeful that the U.S. government and the Russian government will allow families who are in the process [of adopting a Russian child], who have invested financially and emotionally, to finish," he said.