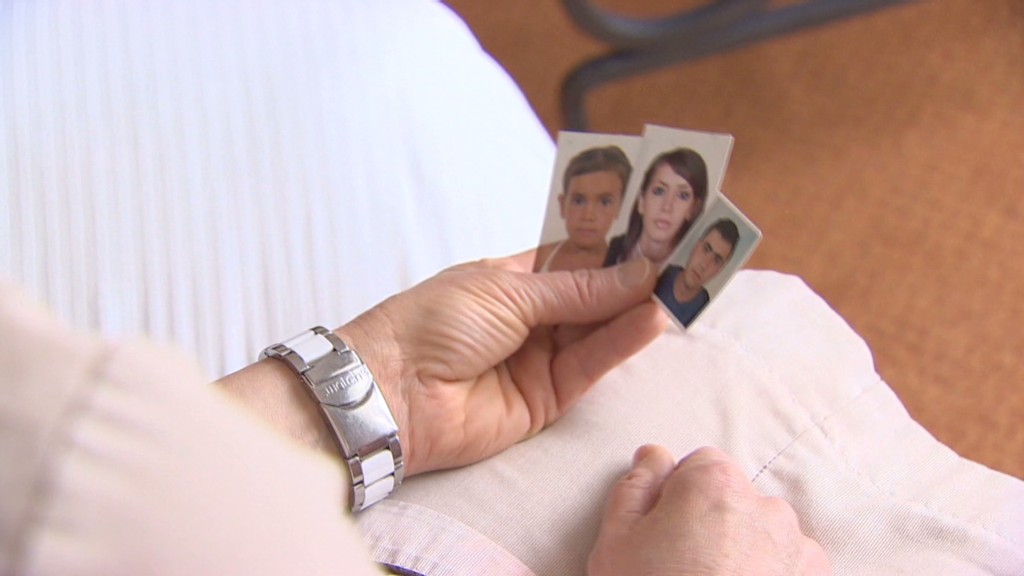 Cyprus has passed a series of laws to restructure its banks but has yet to address what might be the most controversial element of a plan to clinch a European Union bailout and stave off collapse -- a tax on big bank deposits.
The tiny island nation needs to find a way to raise nearly €6 billion to satisfy the conditions of a €10 billion EU rescue or face economic meltdown when banks reopen Tuesday after a 10-day hiatus.
Late Friday, after a long debate, lawmakers passed bills to create a sovereign wealth fund, nationalize pension assets and impose strict limits on the movement of capital.
But the most important vote -- on introducing a tax of 20% to 25% on deposits of more than €100,000 euros at Bank of Cyprus, the country's biggest lender -- was still to come.
The timing of a vote on the tax was uncertain. Cypriot officials and EU finance ministers were in talks this weekend over the 11th-hour effort to agree on a plan. They plan to meet Sunday in Brussels at 1 pm ET.
Officials have been scrambling to find ways to raise Cyprus' share of an EU bailout since the country's parliament threw out an unprecedented plan to tax all bank deposits.
Without a rescue, the European Central Bank has said it will cut off the emergency funding that has been keeping the country's biggest banks afloat since Tuesday, potentially leading to Cyprus' exit from the eurozone.
Cyprus' plan includes an overhaul of its bloated and largely insolvent banking sector.
The country's second largest bank, Popular Bank of Cyprus, would be broken up and depositors under €100,000 protected. As a first step, the country agreed to sell the Greek branches of its two biggest banks to Athens-based Piraeus Bank.
Cyprus' top bankers said a tax on bank deposits that protected small savers with less than €100,000 was still the best option to prevent catastrophe.
"In my opinion, if we had done the haircut on deposits ... it would have been a much better solution because the banks would be safe," Takis Phidias, Popular Bank's acting CEO told CNN.
The Bank of Cyprus also called for the adoption of the eurozone proposal, fearing that a lack of viable alternatives would lead to a collapse, putting all deposits at risk.
"We want to highlight that any return to the Cypriot pound means significant loss of asset value and [would] lead to a vicious circle of devaluation and hyperinflation," the bank said in a statement, according to Reuters.
The proposed tax on all accounts, including deposits covered by the national guarantee program, outraged Cypriots and prompted widespread condemnation for undermining the principle that ordinary savers should not pay for bank failures.
Cypriots have been queuing at cash machines since the levy was first announced on March 16.
Related: Cyprus is sitting on a natural gas gold mine
Cyprus has been brought to its knees by the losses that its oversized banking sector sustained on investments in Greece, and a deep recession.
Eurozone policymakers want Cyprus to stump up cash from its banks as part of the rescue to ensure the country's debt doesn't become unsustainable. The total funding required to recapitalize the banks and meet government commitments is almost equal to annual gross domestic product.
And the EU believes wealthy foreigners who have profited from Cyprus' low tax rates should contribute. More than half of bank deposits are held by foreigners, many of them Russian.
On Friday, Cyprus' Finance Minister Michalis Sarris returned from talks in Moscow empty handed. He had been hoping Russia would ease the pressure by relaxing the terms of an existing €2.5 billion loan, and possibly invest in the island's offshore gas reserves.
Russia would wait for a decision by Cyprus' European partners and the International Monetary Fund before deciding whether to take part in a rescue, Finance Minister Anton Siluanov said.
Moody's rating agency estimates that Russian banks have lent $30 billion to $40 billion to Cyprus-based companies of Russian origin, equivalent to up to 20% of the banks' capital base.
-- CNN's Jim Boulden and Fred Pleitgen contributed to this article.