U.S. stocks closed lower Monday, as investors worried whether Cyprus could set a precedent for other debt strapped eurozone nations.
The S&P 500, Dow Jones industrial average and Nasdaq ended down between 0.3% and 0.4%, clawing back from steeper losses. Traders said volume was particularly light.
Cyprus struck a deal with European negotiators early Monday that will mean big losses for account holders with more than €100,000 at the two biggest banks -- the Bank of Cyprus and Popular Bank of Cyprus.
Investors had largely dismissed Cyprus' bailout as confined to the tiny island nation. But investors got spooked after the head of the Eurogroup of eurozone finance ministers, Jeroen Dijsselbloem, told Reuters that what happened in Cyprus could be a model for bailouts throughout the EU.
Dijsselbloem later issued a statement rebutting those comments, saying Cyprus was "a specific case with exceptional challenges." He also noted that economic plans are "tailor made" for the country involved, and "no models or templates are used."
Still, investors had trouble forgetting the idea that Cyprus could set a precedent once it was circulated.
Related: Tough times for Cyprus after EU bailout
Fitch Ratings said it was "alert to the precedent this may set for further forms of capital controls within the eurozone."
The Dow had hit a new intraday record high shortly after the open, and the S&P 500 nearly topped its all-time closing high before Dijsselbloem's comments.
"Once you deal with the banking system in Cyprus, you need to address the rest of the periphery in Europe," said Paul Powers, a managing director at Raymond James. "It reminds people how fragile the rest of the system can be."
Related: Try CNNMoney's new Portfolio tool
The dollar rose more than 1% against the euro, which was trading around $1.29.
European markets finished the day lower, after earlier rallying more than 1%, while Asian markets ended mixed. The iShares MSCI Italy Capped Index Fund (EWI) also dropped 4%.
European bank stocks also came under pressure with shares of Societe Generale (SCGLF) falling nearly 7% and Deutsche Bank (DB) shedding 5%. BBVA (BBVA) and Banco Santander (SAN) were also markedly lower.
Shares of major U.S. banks followed suit. Bank of America (BAC), Citigroup (C), Morgan Stanley (MS) and JPMorgan Chase (JPM) all dropped between 1% and 2%.
Related: Google narrowly defeats Exxon in March Stock Mania
Aside from Cyprus, Dell (DELL) shares jumped nearly 3%, after the PC maker said early Monday that it had received two competing bids to founder Michael Dell's buyout offer. Both Carl Icahn's Icahn Enterprises (IEP), and Blackstone Grou (BX)p submitted separate buyout offers, which Dell said may turn out to be superior.
Tesla's (TSLA) stock surged in late trading, after CEO Elon Musk tweeted that a "really exciting @TeslaMotors announcement" would be "coming on Thursday."
Shares of Apollo Group (APOL) rallied 7%, after the education company reported earnings that blew past estimates, even as enrollment at University of Phoenix declined nearly 16%.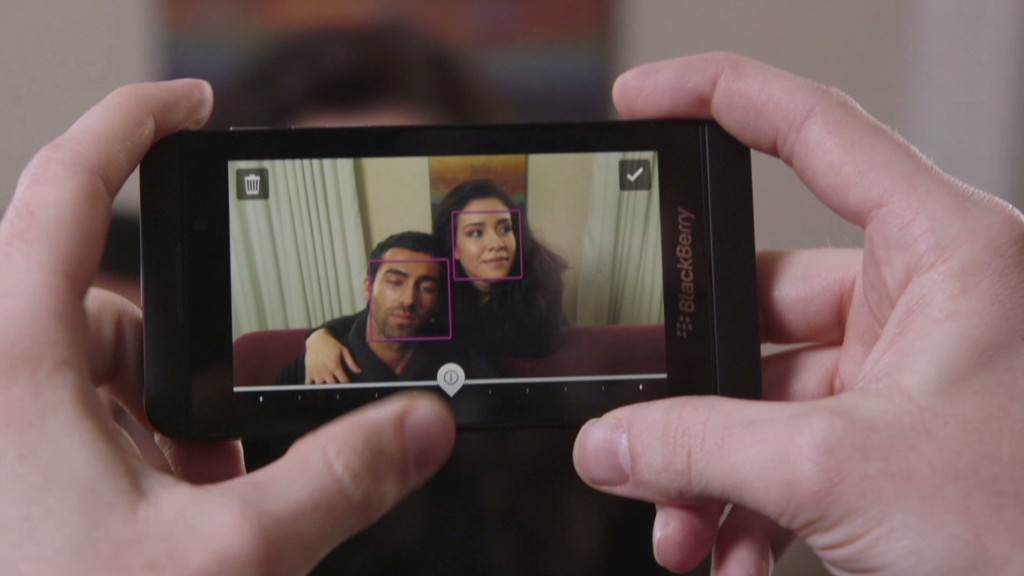 BlackBerry (BBRY) continued to come under pressure, after its new Z10 phone received a lukewarm reception by U.S. consumers. Goldman Sachs also downgraded the smartphone maker to neutral, calling the U.S. launch "disappointing."
Shares of Dollar General (DG) rose after the retailer's profit topped expectations.
Best Buy (BBY) stock rose after the retailer's founder, who recently dropped a plan to take the company private, announced that he would return to become chairman emeritus.
Shares of Facebook (FB) dropped more than 2% after the SEC approved Nasdaq's plan to pay $62 million to trading firms that incurred losses on the day of Facebook's IPO.
Related: CNNMoney's Fear and Greed Index in Greed Territory
In the commodities market, oil prices rose nearly 1%, while gold prices edged slightly lower.
The U.S. dollar rose against the British pound but fell against the Japanese yen.
The yield on the 10-year Treasury note edged down to 1.92% from 1.95 in early trading Monday.