Apparently some Tesla investors don't mind getting their stock tips in less than 140 characters.
Tesla (TSLA) shares jumped Monday afternoon after Elon Musk, CEO of the electric-car maker, tweeted that there was a "Really exciting @TeslaMotors announcement coming on Thursday."
"Am going to put my money where my mouth is in v major way," Musk tweeted, potentially alluding to a new project or round of investment for the company.
A Tesla spokeswoman declined to provide further information on the planned announcement.
Shares closed at $37.51, up 2.4%, after having jumped to $38.40 shortly after Musk's tweet.
There are some risks for executives who use social media to talk about their companies. In December, online streaming service Netflix (NFLX) revealed that it was facing investigation from the Securities and Exchange Commission because CEO Reed Hastings had posted information about the company on his Facebook (FB) page.
In a post on July 5 of last year, Hastings said that Netflix customers were viewing more than 1 billion hours of video content a month. The post was widely reported and Netflix stock rose 13% that day.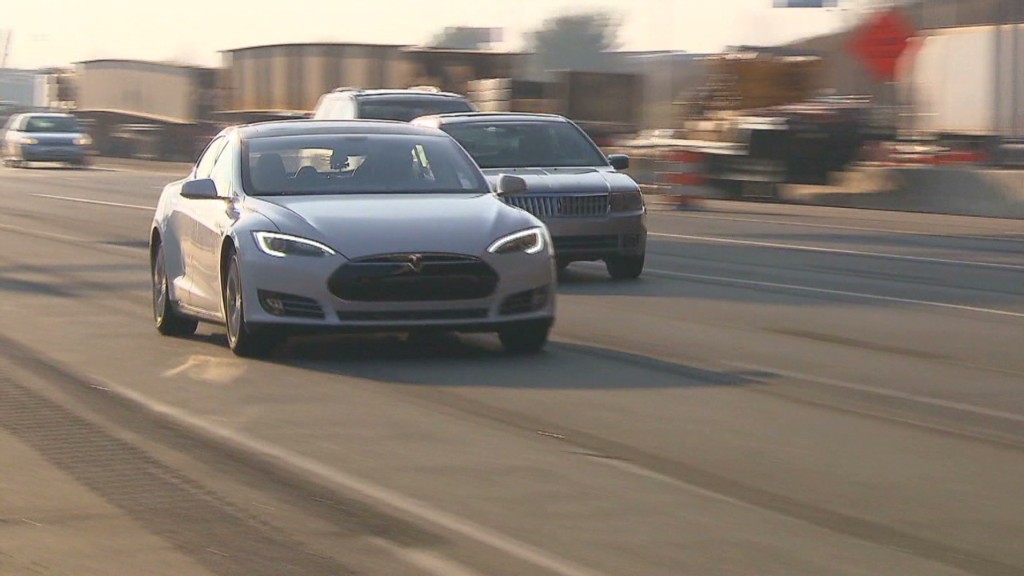 Musk is an active presence on social media, with over 167,000 Twitter followers. He made headlines earlier this year when he responded to a negative review of Tesla's Model S in the New York Times with a detailed blog post challenging the article's veracity.
A serial entrepreneur who co-founded PayPal and also heads the commercial space exploration firm SpaceX, Musk has already invested a portion of his own fortune in Tesla over the years to help the company grow.
CNNMoney's Peter Valdes-Dapena contributed reporting.