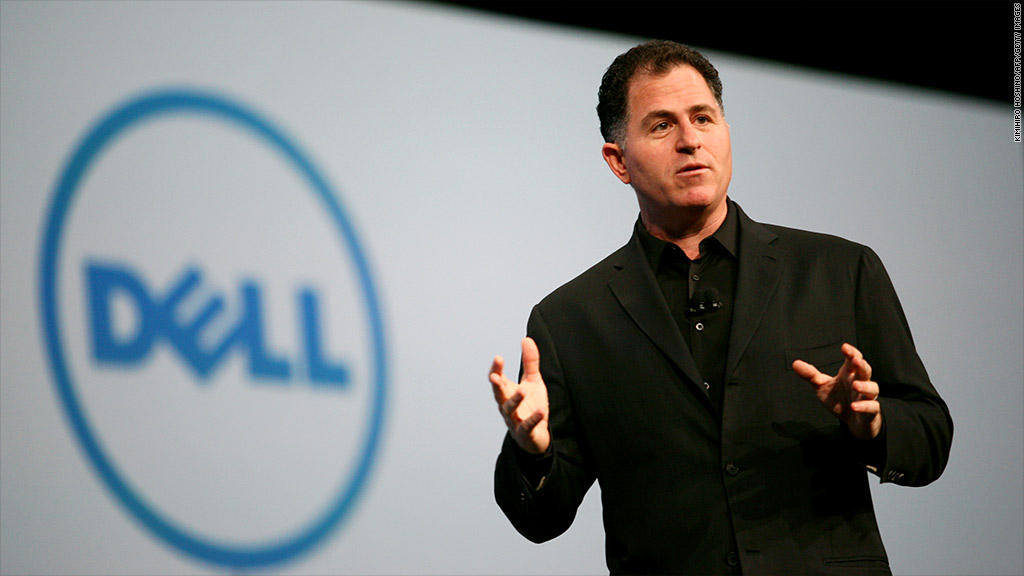 Dell said that it has received two additional buyout bids from investor groups led by Carl Icahn and Blackstone Group, and that both bids have the potential to top the offer by founder Michael Dell to take the computer maker private.
The board said it will enter into negotiations with both groups. It also said that CEO Michael Dell has agreed to the "possibility of working with third parties" regarding their buyout proposals.
The announcement does not close the door on Dell's bid, though. Several reports Monday suggested that Michael Dell may agree to raise his bid in response to the new offers.
Blackstone (BX) says its offer would value Dell in excess of $14.25 per share. Icahn values his offer at $15 a share. Financing is not firm for either deal, however.
Both the Icahn and Blackstone bids would allow Dell shareholders to continue holding their stakes in the company, with stock continuing to be traded publicly. Money managers Southeastern Asset Management and T. Rowe Price (TROW), two of the largest institutional holders with more than 10% of Dell shares between them, are on record desiring to keep their Dell holdings, according to the Icahn bid letter.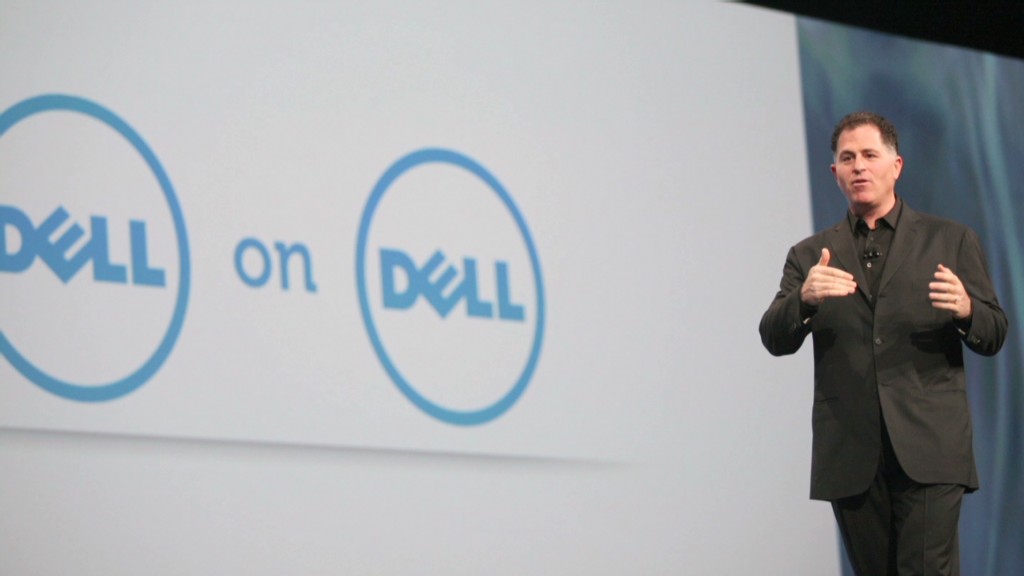 Shares of Dell (DELL) rose about 3% to $14.58 in early trading Monday following the announcement.
Michael Dell announced a $13.65-a-share offer to take Dell private on Feb 5. Michael Dell, who owns 15% of the shares of the company he started in his college dorm room, joined with private equity firm Silver Lake Partners in making the bid. He also would get a $2 billion loan from Microsoft (MSFT) to help finance the deal.
The Dell board entered into a "go-shop" period following that offer to see what other bidders were interested in the company.
Fortune reported last week that Blackstone would prefer to have Michael Dell on its side. But if he prefers to remain with Silver Lake, Blackstone has started using back channels to reach out to potential CEO replacements. Top candidates, according to Fortune, include Mark Hurd, the former Hewlett-Packard (HPQ) CEO who currently serves as president and a board member of Oracle (ORCL), and Michael Capellas, the former boss of Compaq Computer and First Data.
Fortune also reported that rival computer makers Lenovo (LNVGY) and Hewlett-Packard (HPQ) also weighed bids for Dell during the go-shop period but decided against doing so.