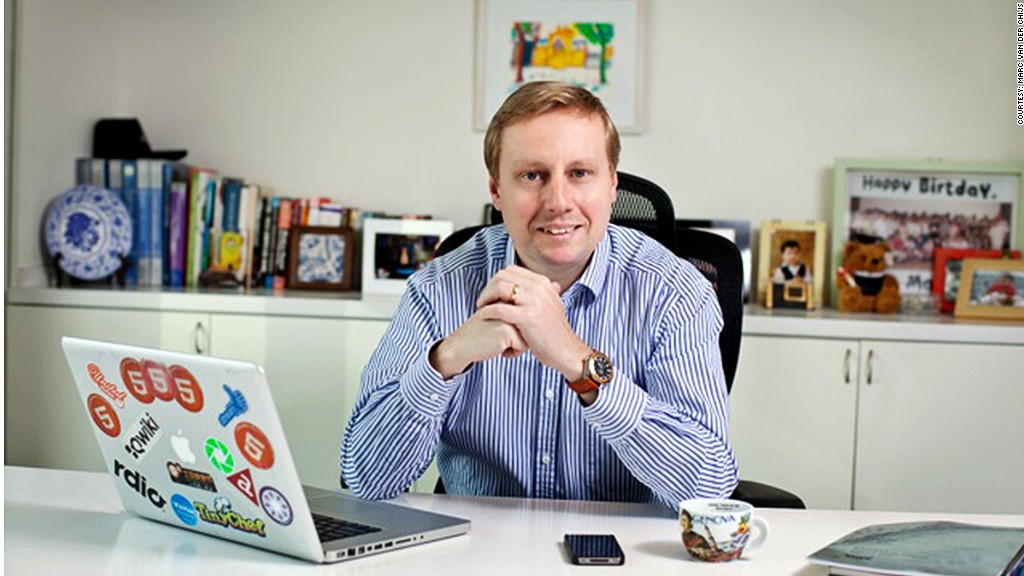 When I first came to China as an expatriate in early 2000 to work for Daimler, I had no plans to stay.
But I fell in love with this country and ended up making China my home for more than 13 years. I stayed for the business opportunities, as well as the entrepreneurial vibe that runs through cities like Shanghai and Beijing.
While living in China I was able to co-found several companies, including online video site Tudou.com, the Asian operations of Dutch online game company Spil Games and online fashion site UnitedStyles.com. I also invested in many Chinese Internet and tech startups and helped them to grow.
However, about two years ago I realized that my love for China was slowly changing, and I first started thinking about moving to a different place.
Over the years, doing business had become more and more difficult for a non-Chinese. Although many areas have opened up for foreign investment, outsiders are not always able to do business on equal terms with Chinese entrepreneurs.
For example, foreigners need more capital to set up a business. Once you have a business up and running, it will be more closely scrutinized than Chinese firms. There are still tons of business opportunities available in China, but I generally felt less welcome in recent years as a foreign entrepreneur.
Much more important than this, however, was the fact that air pollution and food quality were getting worse in my adopted home.
I have a family with two young kids, and found myself wondering about the health effects of long-term exposure to hazardous air. Without children, the pollution may not have been as important a factor to me, but I want my kids to grow up in a healthy environment. I also missed being able to exercise outside, having been forced to run indoors on a treadmill for several years -- even while training for marathons.
Related gallery: China's epic traffic nightmares
I also won't miss China's slow and restricted access to the Internet. Because I traveled internationally at least twice a month, I was able to see how fast connection speeds were in other countries, and it frustrated me every time I came back to China and the Great Firewall. The fact that more and more sites were censored and only accessible with a Virtual Private Network didn't make life easier either. When the government also started to block VPNs, I realized that the situation was not likely to improve anytime soon.
After looking at many places, my family eventually decided that Vancouver would be our preferred place to live. It's the city that best suits our desire for good weather, an active lifestyle and new business opportunities. I joined CrossPacific Capital as a partner, and will help the fund's North American portfolio companies set up or expand their activities in China. In that way I have the best of both worlds: I live in a great place and can still travel to China regularly and use my Chinese business knowledge and network.
Related story: China's environment is an economic death sentence
Looking back, I had a fantastic time in China and a much better life than I could have imagined when I arrived there as a 27-year-old. I helped build several businesses, made tons of friends and started seeing the world from a different perspective than the one that the Western media had given me. I liked the international atmosphere of Shanghai, with its many clubs, restaurants and fast-paced business life.
As for China, I am an optimist and think the current problems will eventually be resolved. If needed, the Chinese government can take big steps to combat pollution and related problems, without having to worry about the next elections. The environmental problems are not things that will go away in a year or two, but I think that over the next decade we will see a huge improvement.
Marc van der Chijs has lived and worked in China for more than 13 years. He is a co-founder of Tudou.com, the Asian operations of Dutch online game company Spil Games and fashion site UnitedStyles.com. He is now a partner at CrossPacific Capital in Vancouver.