After a sharp drop in January, personal incomes bounced back in February, according to government data released Friday.
Personal incomes rose 1.1% in February, while spending rose 0.7%, the Commerce Department said.
Both figures were larger than expected. Economists were expecting a 0.8% rise in incomes and a 0.6% gain in spending, according to consensus estimates from Briefing.com.
The surprise jump in take-home pay came after incomes plunged 3.7% in January, driven lower by certain "special factors," the government said.
Incomes in January were depressed by the expiration of the "payroll tax holiday," as well as bonus and dividend payments that were made early in anticipation of tax hikes that took effect in 2013.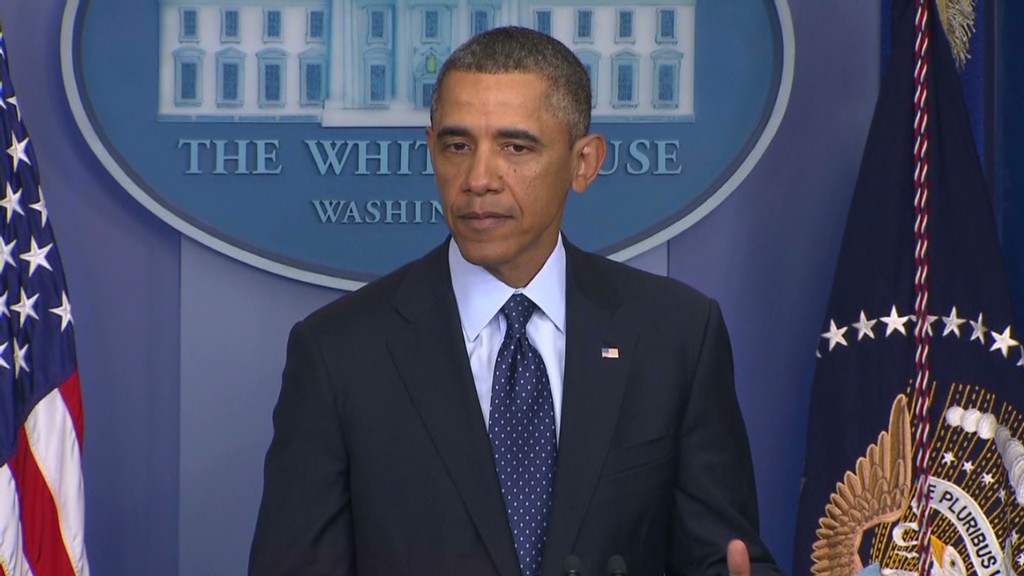 Excluding these factors, personal income increased 0.4% in February.
Meanwhile, personal spending continued to rise despite higher payroll taxes.
"We have yet to see the effect of increased payroll taxes on outlays," said Tanweer Akram, senior economist at ING U.S. Investment Management.
Stronger job growth, rising home prices and stocks at all-time highs have consumers feeling more optimistic about the economy recently. But it remains to be seen whether this increase in wealth will translate to a sustained rise in spending, Akram said.
"I'm cautiously optimistic, but I don't expect strong spending this year," he said.
Friday's report came one day after the government said U.S. gross domestic product rose at a 0.4% annual rate in the final three months of 2013. That was better than the previous estimate of 0.1% and the initial reading, which showed a 0.1% decline.