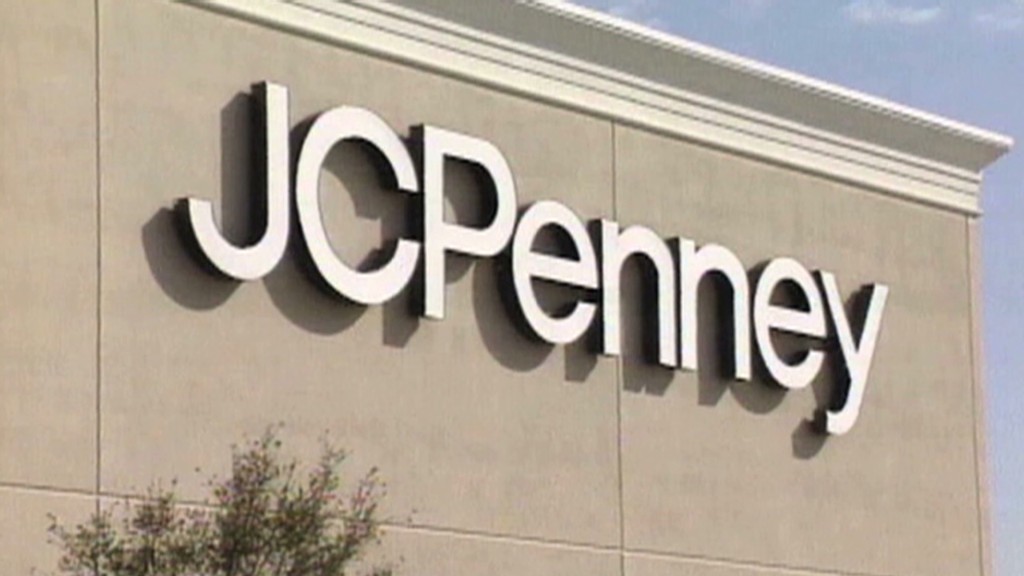 J.C. Penney had a rough 2012, and it was reflected in Ron Johnson's paycheck.
The department-store chain revealed Tuesday that Johnson, its CEO, received a total of $1.9 million in compensation for 2012, down from $53.3 million in the year prior. None of the company's senior executives received bonuses, J.C. Penney said in a securities filing, "due to the company's financial results versus its goals."
Johnson's compensation dropped sharply from 2011 to 2012 in large part because he received a special $52.7 million stock award upon joining the company. He did not receive any stock award for 2012, and got only 44% of his target cash compensation in view of the company's poor results.
JCPenney (JCP) shares have plunged nearly 60% over the past year as Johnson -- a former Apple (AAPL) executive who spearheaded the tech giant's retail strategy -- has struggled to lead a turnaround effort. He took over at J.C. Penney in November of 2011 and has since announced a series of new initiatives including overhauled prices, redesigned store layouts, and even free haircuts for kids.
So far, the results have been dismal. The company has been suffering steep losses, bleeding $427 million in the fourth quarter as sales fell 28% versus a year prior.
Speaking to analysts in February following the release of these results, Johnson acknowledged having made "big mistakes" in 2012, but said the company had made "great strides" in improving its "cost structure, technology platforms and the overall customer experience."
It's not like Johnson's starving, of course. Apart from his base salary of $1.5 million, his compensation included more than $344,000 for "personal use of corporate aircraft," and nearly $30,000 for "home security systems."
Johnson's lieutenants and former Apple colleagues, Michael Kramer and Daniel Walker, joined J.C. Penney along with him in late 2011 and also had their compensation cut significantly. Kramer, J.C. Penney's chief operating officer, received roughly $1 million in compensation for 2012, down from $33.4 million, while Walker, the company's chief talent officer, got $731,000, down from $20.2 million for 2011.
Like Johnson, both Kramer and Walker received large stock awards in 2011 upon joining the company, and did not receive any for 2012.