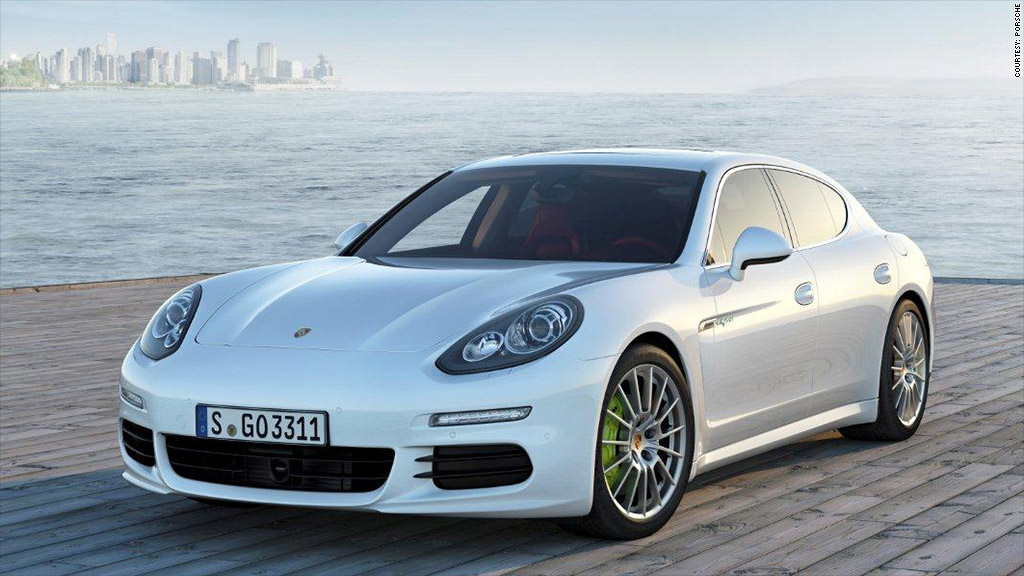 Porsche will unveil a new plug-in hybrid version of its Panamera four-door car at the Shanghai Motor Show in China later this month. It will be Porsche's first plug-in hybrid car.
Prices for the Panamera e-Hybrid will start at $99,000. The German automaker currently has two hybrid models already in production, versions of the Panamera and Cayenne SUV, but this will be the first that can be plugged in to charge its batteries from an external power source in addition to using energy generated by a gasoline engine.
The Panamera e-Hybrid is part of an expansion of the Panamera line-up which will now also includes larger extended-wheelbase versions of the car which are almost six inches longer than the base model. While the extended wheelbase models were created primarily for the Chinese market, Porsche spokesman Calvin Kim said they will be available for customers in the U.S.
With a 95 horsepower electric motor in addition to 3.0-liter V6 gasoline engine, the Panamera E-Hybrid will have a maximum power output of 415 horsepower. It will have an all-electric driving range of about 20 miles on a full charge, which will power it for about two-and-a-half hours, according to Porsche. It will be able to drive at speeds up 84 miles per hour in all-electric mode. Using all available power, it will be able to go from zero to 60 miles per hour in 5.2 seconds with a top speed of 167 mph. Fuel economy figures are not yet available.
Prices for the 2014 Panamera will range from $78,000 for the base model to $161,000 for the Panamera Turbo Executive, a high-performance extended-wheelbase car.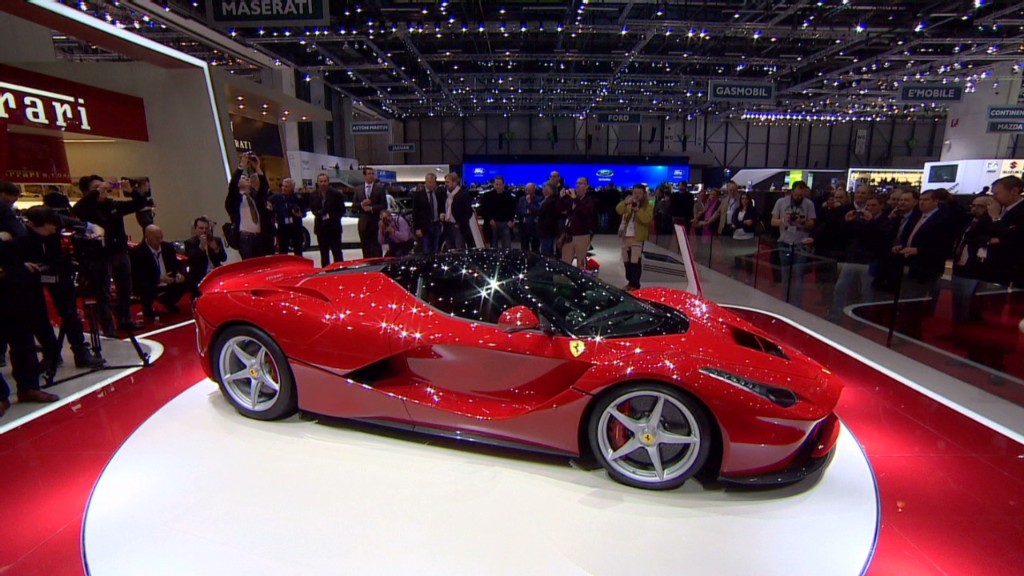 Porsche has another plug-in hybid in development, the Porsche 918 Spyder high-performance sports car. Customer deliveries of that car, which sells for prices starting at around $850,000, are expected to begin by the end of this year. Deliveries of the Pananera E-Hybrid are expected to begin before then. Porsche is part of Germany's Volkswagen (VLKAF) Group.