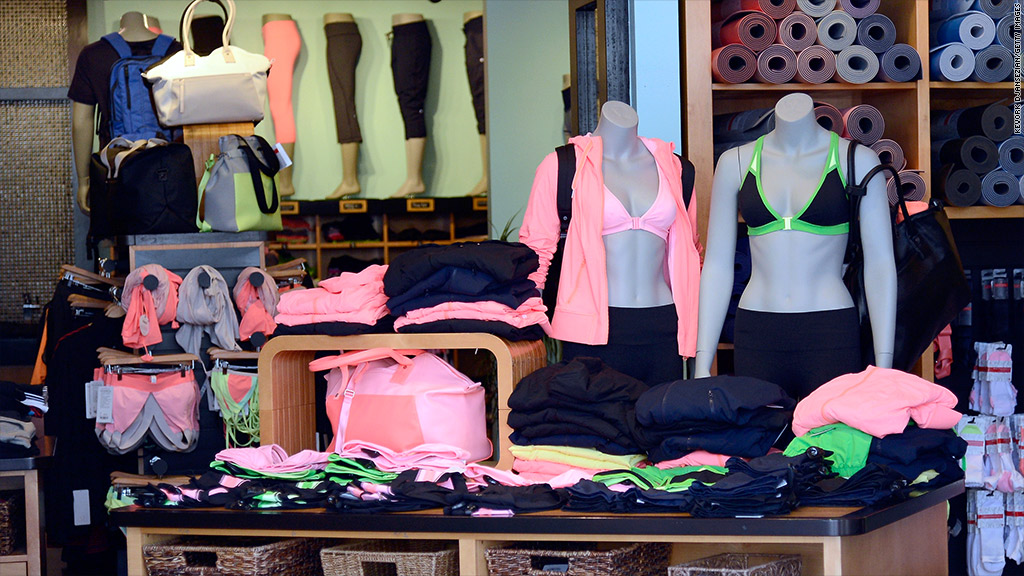 Lululemon, the maker of yoga clothing, announced that its top product executive is out after last month's see-through yoga pants fiasco.
Vancouver-based Lululemon Athletica (LULU)said Wednesday that Sheree Waterson, its chief product officer, will step down on April 15 after five years at the company.
Waterson's exit comes quickly on the heels of the company's large recall of Lululemon's popular black yoga pants last month.
The pants were recalled because they were unintentionally see-through. The defective product represented 17% of all women's yoga pants sold in Lululemon stores, and prompted a shortage of the pants.
Last month, the retailer warned that the recall would significantly hurt its financial results. The company, expected to report first-quarter results in June, said same-store sales are projected to increase 5% to 8% in the period, down from its earlier forecast for a gain of 11%.
"We appreciate the many contributions that Sheree made during her time with Lululemon, particularly in the area of design," Lululemon's CEO Christine Day, said in a statement.