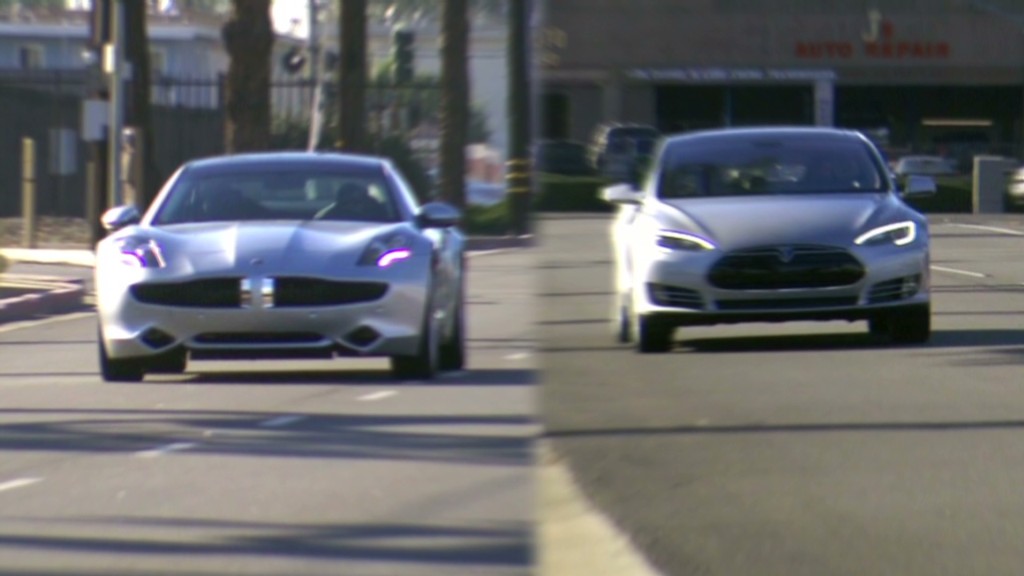 Fisker Automotive, maker of the plug-in hybrid Fisker Karma luxury car, has laid off 75% of its workforce, keeping only a small core group of executives, the company said Friday.
Prior to the lay-offs Fisker had had about 200 employees.
Fisker has been struggling since May of last year when the Department of Energy announced it was cutting off a promised $529 million in loan guarantees citing Fisker's failure to meet production goals. Since then Fisker has been seeking investors and strategic partners but has been unable to get back on track with the planned production of a smaller, less expensive plug-in sedan.
"Our efforts to secure a strategic alliance or partnership are continuing in earnest, but unfortunately we have reached a point where a significant reduction in our workforce has become necessary," the carmaker said in a statement. "Today, Fisker met with a group of employees in our Southern California office to inform them that this is their last day with the company."
Fisker recently faced the resignation of Henrik Fisker, co-founder and chairman, citing unnamed differences over the strategic direction the company was taking. Before starting Fisker Automotive and designing the Fisker Karma, Henrik Fisker had designed cars for BMW and Aston Martin.
The only current Fisker product is the Fisker Karma, a large plug-in four-seat sedan which operates on electric power for about 35 miles and which also has a four-cylinder engine for driving beyond that electric range. At the New York Auto Show in April last year, Fisker unveiled a smaller less expensive model called the Atlantic. The Atlantic was supposed to broaden the brand's market appeal.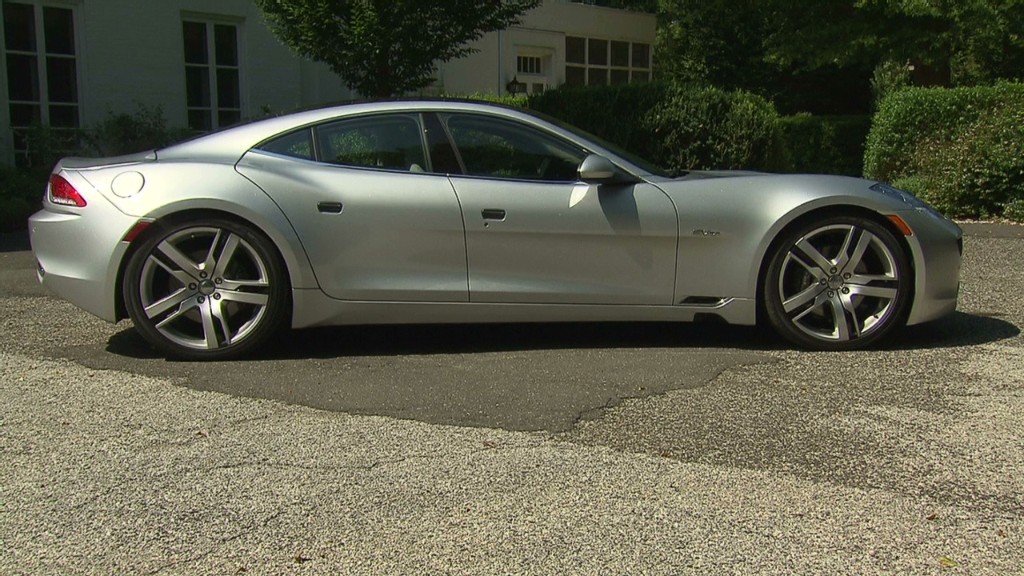 The Atlantic was supposed to be produced in a former General Motors (GM) plant in Delaware -- something that was announced by the company and Vice President Biden in 2009. But the Atlantic has never gone into production as Fisker has struggled to replace financing from Department of Energy loans.
More recently, Fisker Automotive's battery supplier, A123 Systems, was forced into bankruptcy and taken over by a Chinese buyer. A123 halted battery production which has forced Fisker, in turn, to halt production of the Karma.
Fisker has also suffered a number of other setbacks, including bad reviews of its automobile and car fires. Recently, a number of Karmas burned at a New Jersey port following flooding due to Hurricane Sandy. The Karma is built in Finland and therefore must be shipped to the US. An insurance company refused to pay for the damage.
On a more optimistic note, the company had recently hired Tony Posowatz as president and chief executive. Posowatz formerly worked at General Motors where he was largely responsible for the creation of the Chevrolet Volt plug-in car. Fisker also recently hired Joel Ewanick, formerly head of marketing at General Motors and Hyundai, to head the automaker's marketing efforts.
"I think they're in a really rough position right now," said John O'Dell, a 'green car' analyst with the automotive Web site Edmunds.com.
Even if Fisker somehow solved all its financial problems immediately, the company would still be weeks away, at least, from being able to build and sell cars again to generate income.
"This is pretty close to a death knell for Fisker," he said.