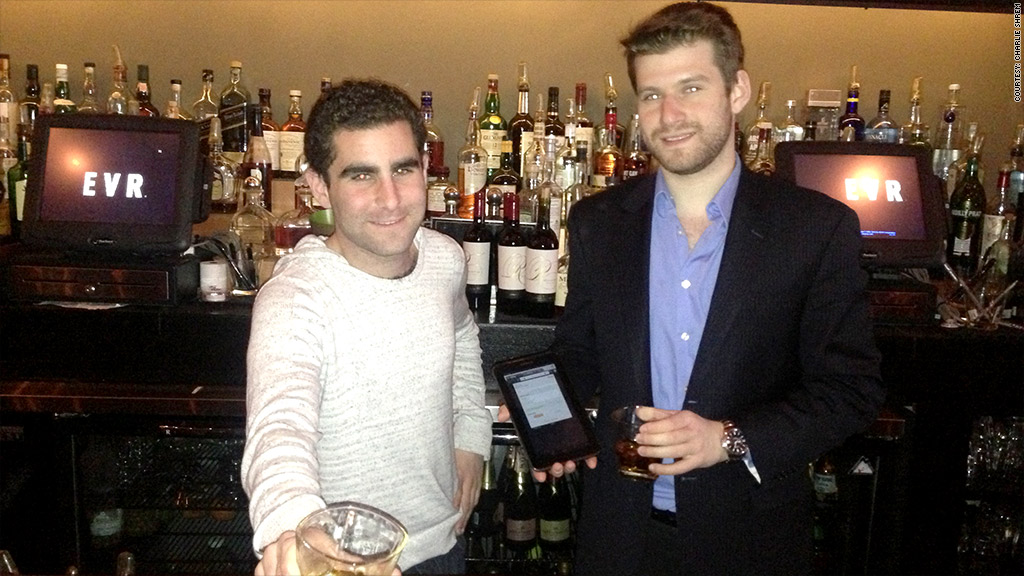 Servers at the New York City bar EVR spent Sunday night learning how customers can use the virtual currency Bitcoin to pay their bar tabs.
On Monday, the 39th Street nightspot will be ready to test it out.
"When we opened a few months ago, I said that we needed to be the first New York bar to accept Bitcoins," said Charlie Shrem, the 23-year old co-owner of the midtown Manhattan bar.
Bitcoin, a virtual currency that was created four years ago, has been at the center of much media attention recently. Just in the past three weeks, the value of Bitcoins has skyrocketed over 300%. The value of one Bitcoin rose to $194 Monday, from $47 three weeks ago.
The surge was triggered by the botched European Union bailout of Cyprus, and has attracted users who are concerned about the health of government-backed paper currencies like the euro and dollar.
Related: Bitcoin price goes on a wild ride
This is how it would work: EVR customers have to tell servers they want to pay in Bitcoins. Servers bring over a tablet with a BitPay app that lets merchants accept Bitcoins as a form of payment. The app converts the dollar value of the bill into Bitcoins and gives customers a bar code.
At its current value, a $15 martini at EVR will cost 0.08 Bitcoin. Customers would use their smart phones to scan the bar code that will deduct the amount from their Bitcoin accounts. BitPay will credit that $15 to the bar. The transaction happens instantaneously, EVR promises.
Currently, more than 100 retailers around the world are using the app to accept Bitcoins as payment, according to Tony Gallippy, co-founder and CEO of BitPay.
Shrem said Bitcoin transactions are cheaper than standard credit card ones; BitPay charges 1%, while credit cards can charge 3% to 5%.
It is also faster for him. BitPay transactions are processed on the same day, while credit card companies can take two weeks, since many customers dispute their bar tabs.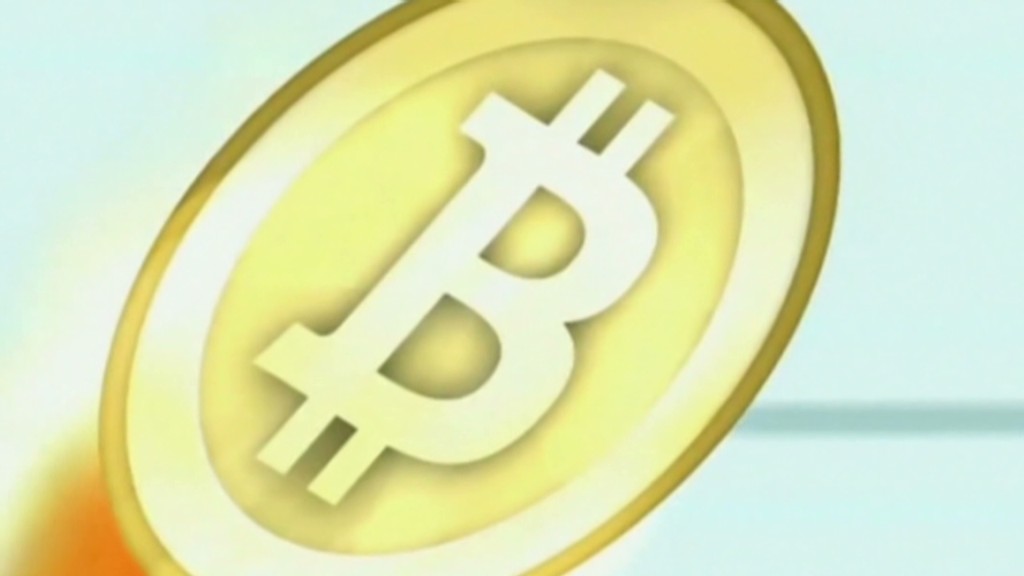 Shrem himself stands to gain if more people use the currency. He is also a founder of BitInstant, a payment processor for exchanges where Bitcoins are traded.
Along with his businesses, Shrem is the co-chairman of Bitcoin Foundation, a group that stands for promoting and standardizing the new currency. The foundation has about 250 members, according to its website. It charges 2.5 Bitcoins for an annual membership and 25 Bitcoins, or $4,750 at Monday's rate, for a lifetime one.
"We're putting up stickers and banners to make sure they know this is the Bitcoin place," Shrem said.