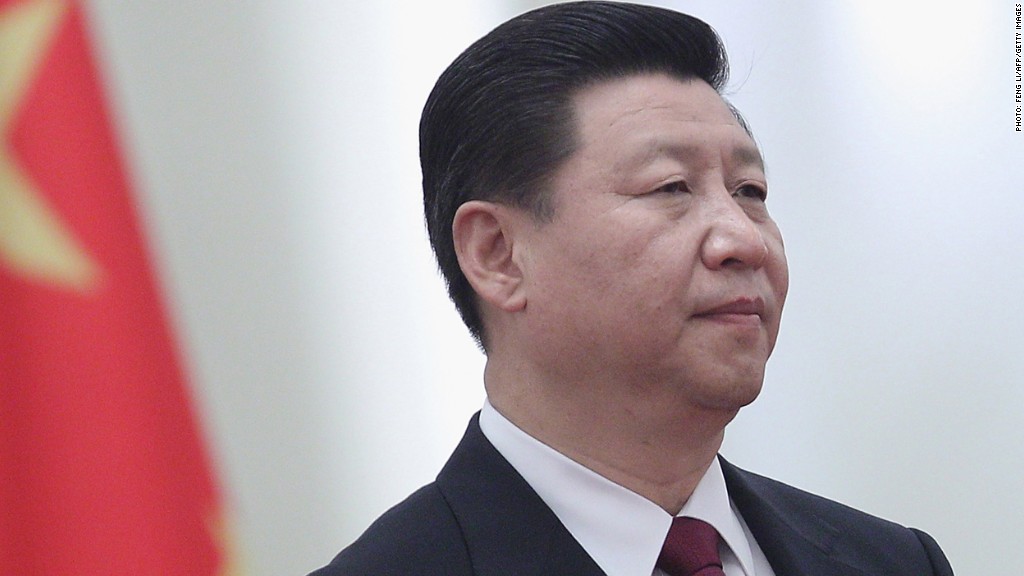 China sought Monday to reassure foreign investors, saying it would never close its doors to the outside world and was committed to improving the business climate.
"We are protecting the legitimate rights of foreign enterprises according to law," Chinese President Xi Jinping said, according to state news agency Xinhua.
Xi's comments, made during a roundtable discussion with international business leaders at the Boao Forum for Asia, come as U.S. companies grow increasingly wary about the investment environment amid concerns over intellectual property and cybersecurity.
The Boao conference, held on Hainan Island in southern China, is modeled on the annual meeting of the World Economic Forum in Davos, Switzerland, and attracts politicians, business executives and academics.
The newly-appointed president also said China will work to improve its legal system, so that all enterprises will be on an equal footing.
"China's market environment will be fairer and more attractive," he said.
A recent survey conducted by the American Chamber of Commerce in China found 78% of businesses were optimistic when asked to describe their two-year outlook but the percentage which see improvements in the investment environment fell to 28% this year from 43% in 2012.
And more than one in four U.S. businesses operating in China have already experienced the breach or theft of proprietary data or trade secrets, the survey said.
Related story: Apple dust-up leaves Chinese wondering
In February, American cybersecurity firm Mandiant linked one of the world's most prolific groups of computer hackers to the Chinese government, setting off a war of words between the two countries.
Mandiant claimed it observed the hackers -- called the "comment crew" -- systematically steal hundreds of terabytes of data from at least 141 organizations across 20 industries worldwide.
Mandiant claims the activity could be traced to four networks near Shanghai -- with some operations taking place in a location that is also the headquarters of Unit 61398, a secret division of China's military.
The Chinese government denied the hacking charges.