Stocks enjoyed steep gains Wednesday, pushing the Dow and S&P to close at new record highs.
Investors started buying early in the day, after the Federal Reserve's minutes showed that most members think asset purchases should continue through at least mid-2013.
"People still think that we will have QE in perpetuity," said Douglas DiPietro, head of trading at Evercore.
Don't fight the Fed: The minutes, which were released five hours early, showed that central bankers remain divided over whether quantitative easing should be continued longer-term. But that didn't appear to worry investors.
The Dow hit a new trading high of 14,826.66, moving up 0.9%. The S&P 500 finally topped its 2007 intraday record high, gaining 1.2% to a new record of 1,589.07.
The Nasdaq jumped 1.8%.
Several analysts and traders said that Wednesday's surge came mostly from investors not wanting to miss any more legs of the rally. Outside of the Fed minutes, there was no clear catalyst for the surge.
"The path of least resistance is to push the market higher," said DiPietro.
Related: Wanna invest like Buffett? There's an app for that
Investors also liked trade figures out of China for March that showed a 10% year-over-year increase, buoyed primarily by exports to the United States.
Also Wednesday, President Obama unveiled his 2014 budget proposal, which serves as an important marker in continuing debt negotiations in Washington.
What's moving: In company news, shares of Family Dollar (FDO) erased earlier losses to close up 1%, despite an earnings miss and weak outlook.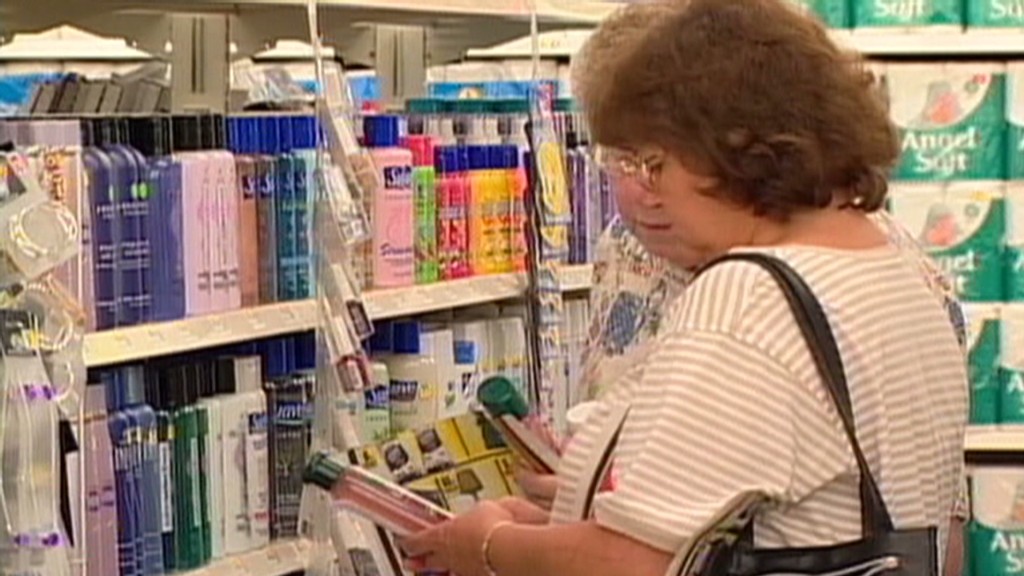 Better-than-expected results from computer networking company Adtran (ADTN) helped push up other networking companies, including Cisco (CSCO) and Alcatel-Lucent (ALU).
Shares of JC Penney (JCP) closed up 1%, despite continued uncertainty about the troubled retailer's future after former CEO Ron Johnson was ousted Monday.
Facebook's (FB) stock rose more than 4% after General Motors (GM) announced that it would return to advertising on the social media site, ending its year-long hiatus.
Shares of First Solar (FSLR) pulled back after a big surge Tuesday following better-than-expected guidance from the solar panel maker.
Home builder Taylor Morrison (TMHC) jumped 5% in its public debut, after the initial public offering priced at the high end of its range.
Bitcoin bubble bursting? The price of a Bitcoin, the virtual currency craze that many speculated was a bubble, dropped as much 60% Wednesday. After hitting a high of $266 earlier in the day, Bitcoin fell as low as $105.
In the world of real paper currencies, the dollar and euro were up against the Japanese yen but fell against the British pound.
European markets closed higher, with London's FTSE 100 rising 1.2% and the CAC 40 in Paris and the DAX in Frankfurt gaining more than 2%.
Asian markets ended higher, as China trade data offset continued tensions and potential war on the Korean peninsula and Fitch Ratings' warning over excessive debt in China.
Related: Fear & Greed Index turns greedy
The Hang Seng increased 0.8%, the Nikkei gained 0.7% and the Shanghai Composite added less than 0.1%.
Oil prices rose, while gold prices slumped nearly 2%.
The yield on the 10-year Treasury rose to 1.81% from 1.75% Tuesday.