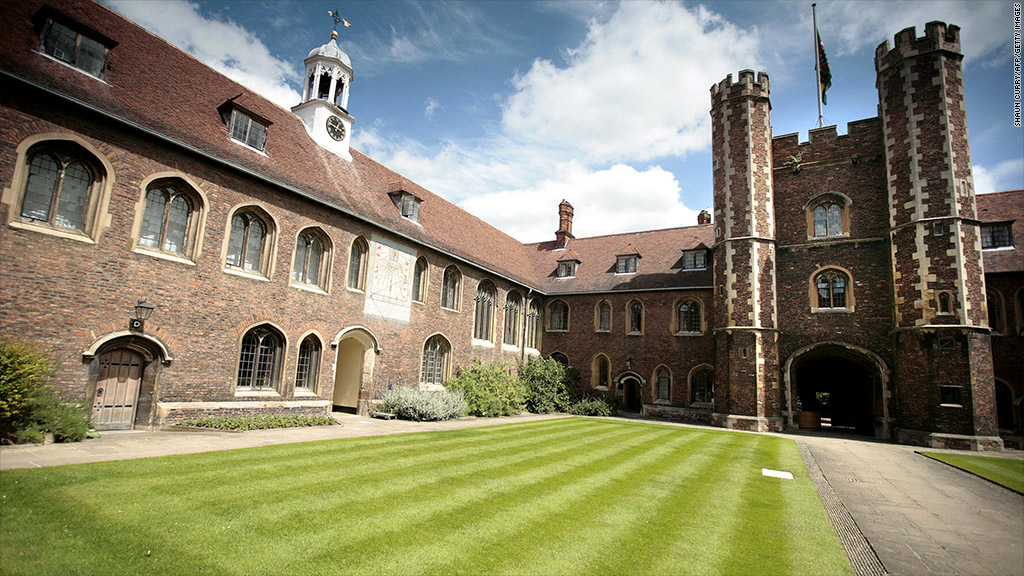 Wealthy donors are coughing up record amounts for U.K. universities as tough economic times force the institutions to become more aggressive in raising funds.
Higher education institutions across the U.K. raked in a record £774 million ($1.2 billion) in fundraising during the 2011-2012 academic year, according to a new survey. Fundraising was up by 14% compared to the previous year, and by 33% compared to 2009-2010.
Results from the Ross-CASE survey show that universities in the U.K. spent more on their fundraising campaigns and hired more fundraising staff, resulting in higher overall donation levels and a larger number of donors. There were 213,000 donors in 2011-2012, compared to 201,000 donors in the previous year.
"This is a hugely exciting result for the higher education sector. We have seen a second consecutive year of an all-time high in new funds secured," said Tania Jane Rawlinson, chair of the Ross Group, which commissioned the study.
Large donations from particularly generous philanthropists helped drive the record intake, she said.
Related: Class of 2013 faces grim job prospects
The record donations come against a backdrop of stagnant economic growth in the U.K. and government cuts to university funding.
But these results are still light years away from the undisputed fundraising leader, the United States. Higher education institutions in the U.S. raised $31 billion in 2012, according to a survey by the Council for Aid to Education. However, U.S. fundraising for the sector only grew by 2%, which was roughly in line with inflation.
The renowned Oxford and Cambridge universities continued to receive the bulk of donations, according to Ross-CASE survey. These two universities pulled in 45% of all U.K. fundraising, and each recently finished raising more than £1 billion in multi-year campaigns.
Oxford, Cambridge, University College London and Imperial College London in the U.K. often rank among the world's top universities.