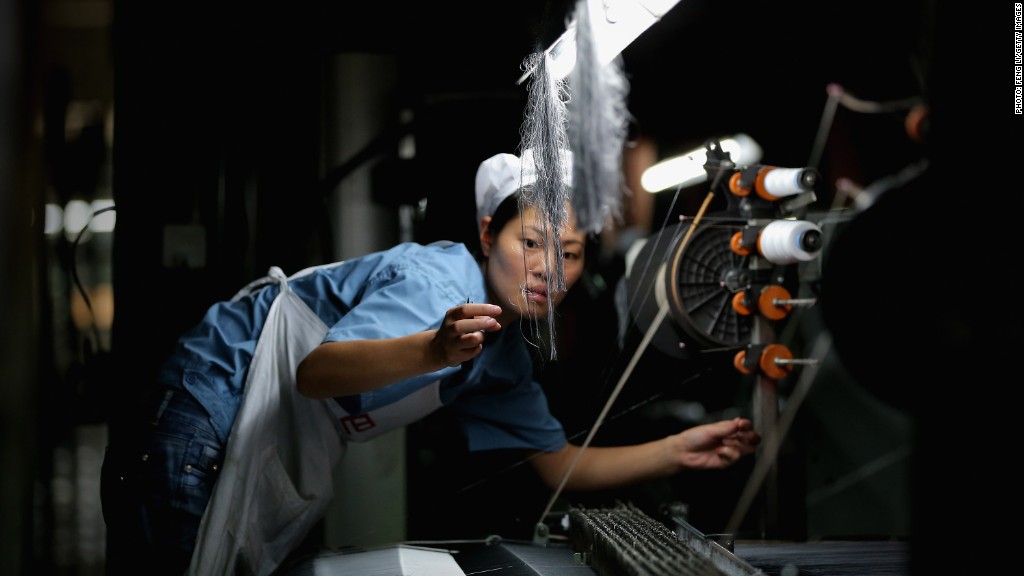 China's economy grew at a slower pace to start the year than economists had expected, raising concerns about the speed of recovery in the world's second-biggest economy.
Gross domestic product grew 7.7% over the previous year during the first quarter, the National Bureau of Statistics reported Monday. That's slightly faster than the government's target of 7.5%, but well below the 8% expected by economists. Fourth quarter 2012 growth was 7.9%.
Separate reports on industrial production and retail sales also disappointed. Markets around Asia reacted negatively to the news, with most indices falling around 1%.
Economists at HSBC said the lackluster report could spur more investment by the government in a bid to ensure growth.
"This should prompt a stronger policy response mainly in the format of more fiscal spending in the coming months," they said in a research note. "Once fiscal spending is delivered, growth should be lifted in the coming quarters. But the magnitude of the growth acceleration will depend on the dose of policy response."
China has averaged growth of around 10% a year in the past three decades, propelling it up the list of biggest economies, generating wealth for its growing middle class and boosting global trade.
Inflation, a problem in 2012, has been tame so far this year. But economists are worried about a rapid expansion in credit and a red-hot housing market.
Earlier this month, the Fitch ratings agency warned over excessive debt levels in China and issued a rare local currency downgrade.
Credit in China has expanded quickly in the wake of the global financial crisis, with much of it issued to local governments and used to finance infrastructure projects.
But local government finances in China are notoriously opaque, and financial partnerships with local businesses are particularly murky. Fitch believes local government debt levels are now so high that Beijing will, at some point, be forced to assume some of the burden.
Related story: China misses out on global stocks rally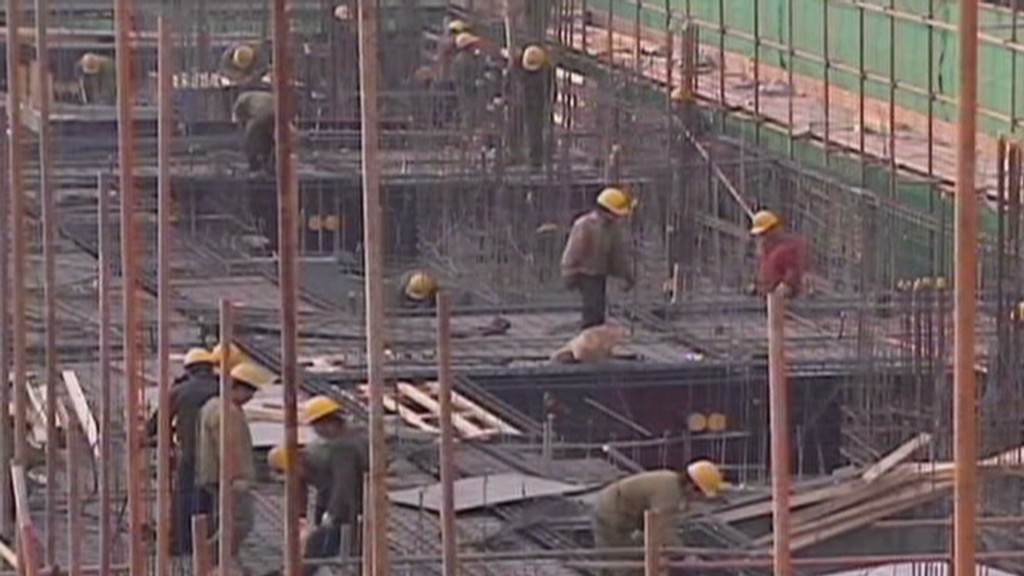 The housing market is also heating up, leading some analysts to worry about the development -- and possible deflation -- of a housing bubble.
China's central government is already stepping up efforts to cool prices, and Beijing has directed local governments to institute control measures of their own.
Several cities, including Beijing and Shanghai, have responded by announcing higher taxes and fresh restrictions on property purchases. But the effectiveness of these measures is not yet clear.
China's new leadership -- which took the reins in November last year -- is looking to rebalance the country's economy, placing greater emphasis on consumption and reducing the country's reliance on investment in infrastructure, manufacturing and real estate.
Related story: In China, a little bit of financial chaos is just fine
But President Xi Jinping and Premier Li Keqiang will have a much harder task if growth remains relatively weak.
"There is greater uncertainty around the pace of the recovery -- which will mainly depend on how well Beijing's new economic team can strike a balance between sustaining growth and controlling structural risks," the HSBC economists said.