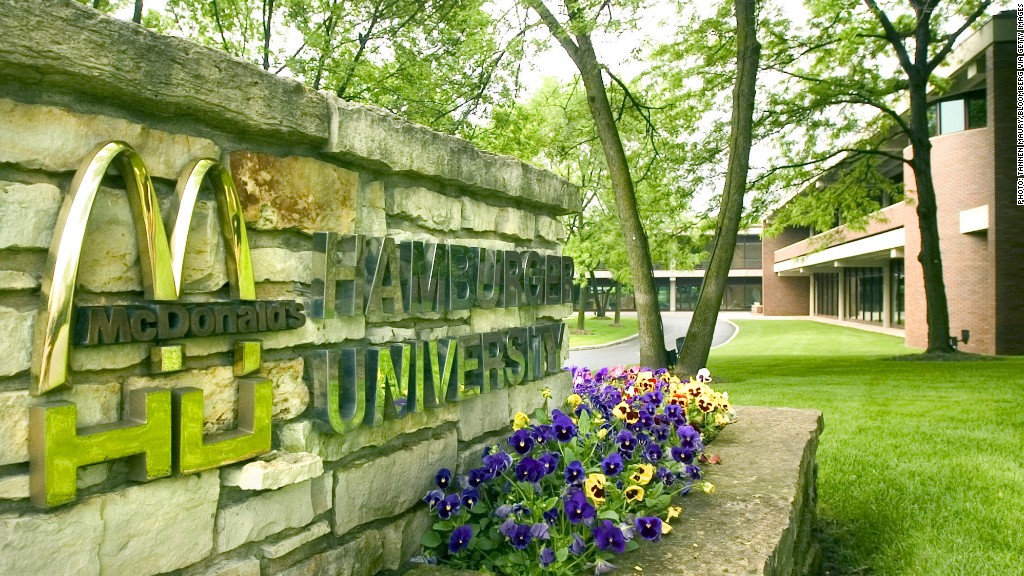 Arianna Suarez's first job after emigrating from Cuba as a teenager was as a cashier at a Walmart in Hialeah, Fla. Thanks in part to college-level classes that Walmart offers online, she has risen through the ranks to store manager and is now on her way toward earning a college degree.
From ethics to inventory management, the classes covered the skills Suarez needs to help run a round-the-clock, multi-million dollar retail operation with scores of employees. Even better, she has earned dozens of credits that she can put toward a bachelor's degree.
A growing number of Fortune 500 companies, like Walmart, have grown tired of waiting for colleges and universities to produce the skilled workers they need and have started offering their own classes instead. And as an added bonus for employees: Many of these courses -- from Starbucks' Barista Basics to Jiffy Lube's finance fundamentals -- are eligible for college credit.
"What companies like is just-in-time learning that gives somebody a skill they need at the time they need it," says Mark Allen, a Pepperdine University business professor and author of The Next Generation of Corporate Universities. "What traditional universities do to a large extent is just-in-case learning."
In Seattle, Starbucks workers take courses called Barista Basics and Barista 101. They can earn one and a half credits from City University of Seattle for each of the company's two barista classes, and three credits apiece for higher-level management courses.
Related: Class of 2013 faces grim job prospects
Other colleges also recognize the Starbucks training for academic credit through the American Council on Education's College Credit Recommendation Service, an organization that reviews and puts its stamp of approval on workplace courses. It's up to colleges and universities whether to accept the credits, but Mary Beth Lakin, director of ACE's college and university partnerships, says 2,000 institutions will consider doing so.
Every year, 5,000 McDonald's managers and prospective managers spend a week at the chain's Hamburger University at its Oak Brook, Ill., headquarters learning not how to flip hamburgers but how to sharpen their business and leadership skills.
The week-long training at Hamburger U is the capstone of months of study online and in-store with McDonald's trainers. During this time, employees can earn up to 23 credits toward associate or bachelor degrees. Higher-ups can earn as many as 27 credits.
Shelly Hicks first came through Hamburger University's doors as a restaurant manager in Nashville and is now one of the 16 "professors" at Oak Brook. She used her credits toward a business degree and went on to get a master's in adult education.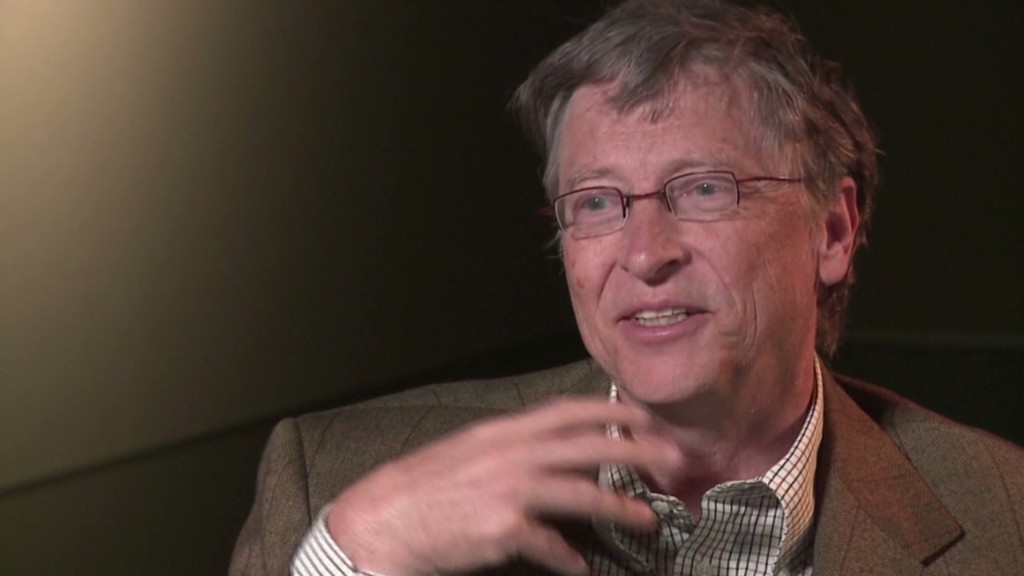 Another franchiser, Jiffy Lube International, arranges for college credits for two online and on-the-job courses for its auto maintenance technicians, and three semester hours for managers who take classes online and in-person on how to run the business, including finance fundamentals and time management.
These are not "kumbaya"-type teambuilding exercises -- fall backward and trust that your coworkers will catch you -- but practical classes in business administration or specialized skills.
Related: Community college grads out-earn bachelor's degree holders
At Starbucks, for example, after the barista training comes a course in cash and inventory control for shift supervisors. Walmart's courses, which have been offered since 2010, teach its associates about time management, effective phone skills, and managing diversity.
The training gives workers the skills they need to get ahead and offers the added allure of college credit for those who may never have set foot in a college classroom before. In addition, many of these businesses arrange with local colleges and universities for employees to get tuition discounts.
Indiana's Ivy Tech Community College counts 18 of McDonald's training credits toward its associate's degrees, according to Matt Bell, president of Ivy Tech's Corporate College.
Kevin Clark, who heads up the McDonald's education program, says 350 of the 5,000 managers who attend Hamburger University each year take the extra step of getting their transcripts approved by the ACE so they can use the credits toward college degrees.
The corporate university is not solely an American phenomenon. The Brazilian energy giant Petrobas enrolls 1,000 employees at a time in classes at Petrobas University in Rio de Janeiro and at satellite campuses in Sao Paulo and Salvador. The Indian technology giant Infosys sends all 15,000 engineers it hires each year to its Global Education Center in Mysore for 23 weeks of classes. McDonald's operates full-fledged Hamburger Universities in London, Munich, Sydney, Sao Paulo, Tokyo, and Beijing.
Related: Job-hopping millennials no different than their parents
Whether these adult students are running a McDonald's in Nashville or becoming globetrotting IT consultants for Infosys, what matters most to employers is that they bring new skills and enthusiasm to their jobs. And for some employees, making it possible to earn that college degree can be a powerful motivator.
Many "have been incredibly successful within the company" without college degrees, says McDonald's Clark. "But for a myriad of reasons are now at a position in their life where they really want to pursue one."