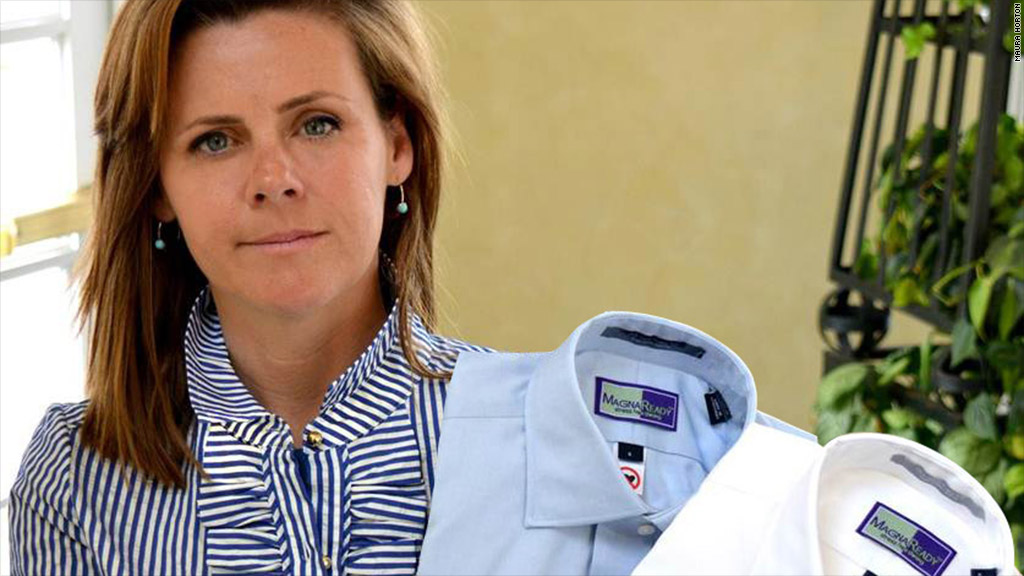 Maura Horton vividly recalls the day four years ago that her husband, former North Carolina State assistant football coach Don Horton, couldn't button his shirt in the locker room after a game.
The effect of Parkinson's disease had impaired his dexterity to the point that he couldn't dress quickly. Embarrassed, he'd had to ask one of his players, Russell Wilson, now a Seattle Seahawks quarterback, for help.
"I knew something was wrong when he came home," she said. "I thought maybe it was a bad game." After he told her what happened, she felt compelled to find a solution for her husband's challenge. "I didn't want him to feel that way ever again," she said.
She began looking for dress shirts that could close more easily. Online, she saw ones with Velcro closures, but the quality seemed poor. She thought magnets might do a better job. If the approach worked, she realized she could create a line of high-end shirts that would allow others with disabling conditions such as Parkinson's disease, multiple sclerosis or arthritis to dress independently.
Related story: 89-year-old grandmother hits Kickstarter goal
Horton, who once designed children's clothing, tore apart one of her husband's dress shirts and got cracking on a prototype that would substitute magnets for the buttons. There were hitches along the way. Horton struggled with how to best place the magnets in the shirts. She discovered that tarnishing could be an issue if the shirts were cleaned.
It took two years, and about $10,000, for Horton to perfect her idea. Along the way, she lined up a Chinese supplier of magnets that could survive washing, and a Honduran maker of quality dress shirts.
Armed with a solid prototype, she needed funding to go into production. Hoping to score investors, Horton submitted a video of her idea to ABC's reality show business competition "Shark Tank" last summer. She was selected as a contestant, but never appeared because before the show taped, a friend introduced her to an investor who provided the needed money.
Related story: I started a business after 60.
Her line of shirts, called MagnaReady, launched online in January. They sell for $59.99 and are offered in 2 colors, white or blue. Already, she's sold more than 1,000, Horton said.
Horton's business goal is to expand her magnetic clothing line into department stores. Meanwhile, she's working on a women's version of the shirt and hopes to launch kids' coats featuring her magnetic closing system in the fall.
Her personal goal as an entrepreneur is even more significant -- to help fund research into treatment that would help her husband recover. She ultimately wants to donate a portion of all sales to the Michael J. Fox Foundation for Parkinson's Research.
"I need a cure," she said.