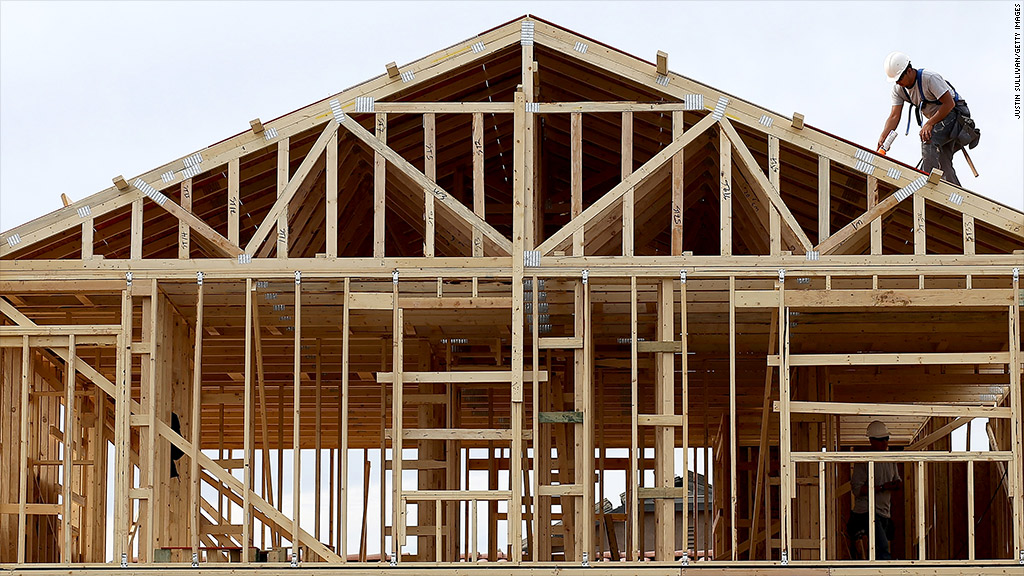 The annual pace of housing starts topped 1 million for the first time in nearly five years in March, another sign of the rebound in the sector.
The pace of housing starts came in at an annual rate of 1.04 million in the month, up 7% from February and 47% from a year earlier. It marked the first time since June 2008 that the pace of building crossed the 1 million benchmark.
Even with the recent gains in the sector, the reading was much stronger than forecasts.
But much of the spike in housing starts was due to a surge in building apartment and condominium complexes with five or more homes in them. Those units jumped by 27% from February and 82% compared to a year earlier.
The number of traditional single-family homes started actually fell by 6% from February. The multi-family numbers can be very volatile as each unit in a complex is counted.
But there is strong demand for rental housing, due to a number of factors. Younger workers who were stuck living with parents during the recession are moving out on their own in large numbers. And former homeowners who went through foreclosures or bankruptcies are often unable or unwilling to buy again, forcing them to rent.
Kevin Finkel, executive vice president of Resource Real Estate, which owns 24,000 rental apartments across 18 states, said that even with a surge of multifamily construction, there is likely to be a shortage for years to come.
"We have had a very weak supply of apartments for almost 20 years now," he said.
After years of depressed activity, single-family home building and real estate have turned around in recent months. They have been helped by a combination of near-record low mortgage rates, lower unemployment and a drop in foreclosures that has lifted home prices.
As a result, sales of both previously owned homes and new homes are both up. The rebound in building, sales and home values has helped to lift overall economic growth
Related: Housing is back! Best moves for homebuyers
But there have been some concerns about growing problems in the sector, as rising prices for raw materials and some shortages of construction workers have put a crimp in some builders' results.
Even as they rushed to start homes, builders filed for fewer building permits in March, with the annual rate slowing 4% to 902,000.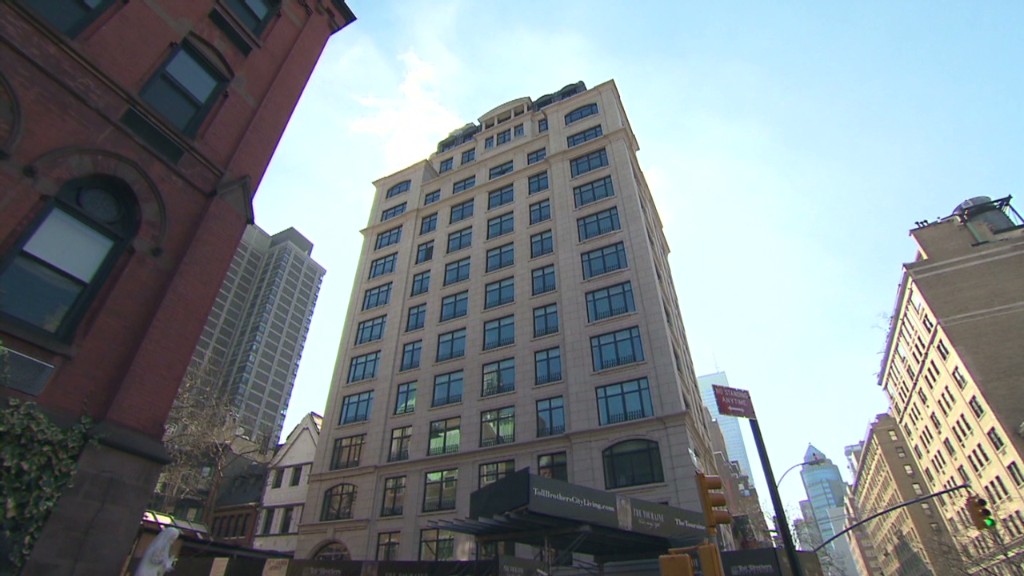 "The trajectory for the single-family market continues upward, but builders appear to be struggling with credit issues for lot development and rising construction costs," said Mark Vitner, senior economist at Wells Fargo Securities. He said the pullback in permits could lead to lower housing starts in April.
David Crowe, chief economist for the National Association of Home Builders, estimates that the raw materials costs are up about 10% overall, and some key items are up much more than that.
"Plywood and [particle board] are twice as expensive as a year ago. Lumber is up 50 to 60%. Drywall, up 40%," he said.
Crowe said the combination of higher costs and labor shortages are one of the reason single family starts are down. He estimates if builders weren't facing those constraints, the annual rate of single-family starts would be about 100,000 higher.
"It's not a downturn in building as much as it is a slower recovery than we would otherwise expect," he said.
Stocks in the sector have been mixed so far this year. While shares of some builders, such as KB Home (KBH) and D.R. Horton (DHI), have outpaced gains in the broader market, shares of others -- including Toll Brothers (TOL), Lennar (LEN) and PulteGroup (PHM) -- are down year-to-date. But shares were up across the sector in early trading Tuesday after the report.