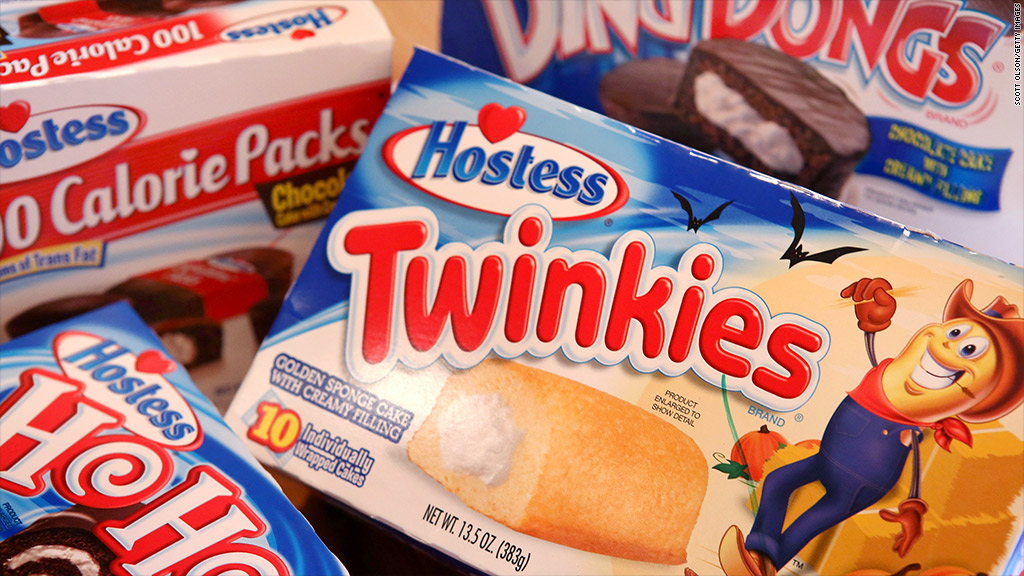 The new owners of Hostess are starting up production again. But there's no mention of labor unions.
The maker of Twinkies and Ding Dongs was involved in a crippling labor dispute last year, ultimately leading to the company shutting down and selling its assets. Roughly 15,000 of 18,500 employees lost their jobs.
A joint venture of private equity firms Apollo Global Management (APO) and Metropoulos & Co. bought five bakeries and the majority of Hostess-brand snacks for $410 million. The reformulated Hostess Brands LLC, has said it expected the products to be back on shelves this summer.
A Dolly Madison plant in Columbus, Ga., will be the first to reopen. It's been a community staple since 1971 and employed about 400 people, according to Mayor Teresa Tomlinson. All the employees lost their jobs when Hostess was liquidated.
Related: Twinkies due on shelves by summer
Columbus city officials actively courted the company's new owners in an attempt to bring them back, said Tomlinson.
In its new iteration, the company will hire 200 workers for jobs starting this summer. Another 100 jobs will follow. Tomlinson said her town is better off with the opportunities -- whether they're union or not.
"I think we're very happy to have the jobs back; 300 jobs is better than zero jobs," she said.
But former plant employees will have to reapply for the jobs they once held.
The private equity firms did not return calls for comment. Neither did the Bakery, Confectionery, Tobacco and Grain Millers International Union, one of two unions involved in last year's talks. The International Brotherhood of Teamsters declined comment.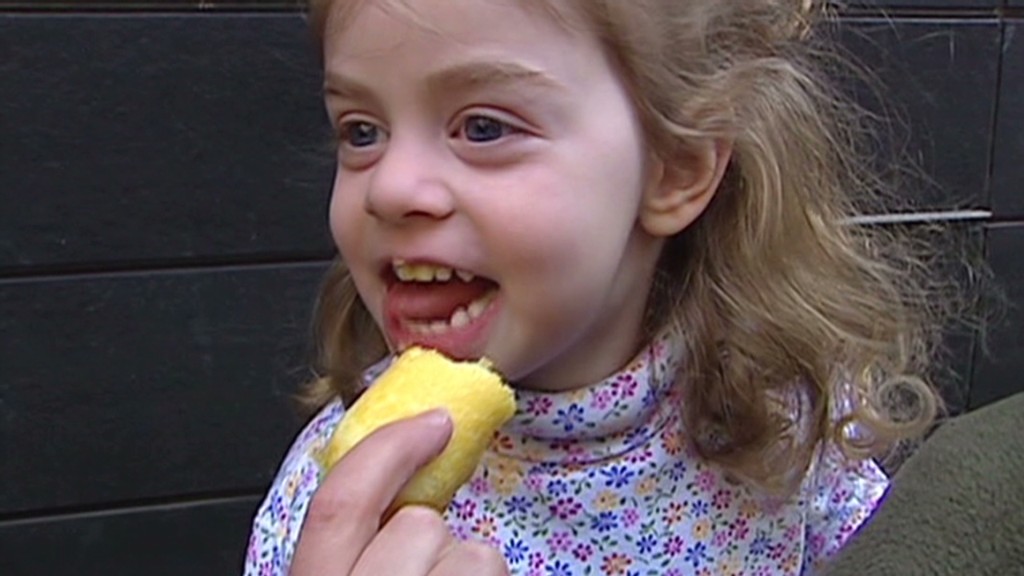 A Twinkies plant in Emporia, Kan., which used to employ 500 people, is another bakery that the private equity venture purchased and could bring back online soon.
Several other companies purchased Hostess' brands. Flowers Foods (FLO) paid $360 million to acquire 20 bakeries, Wonder Bread and most other Hostess bread brands. Privately held McKee Foods Corp. paid $27.5 million for equipment and Hostess' Drake products, which include Ring Dings, Yodels, Devil Dogs, Yankee Doodles and its coffee cake.