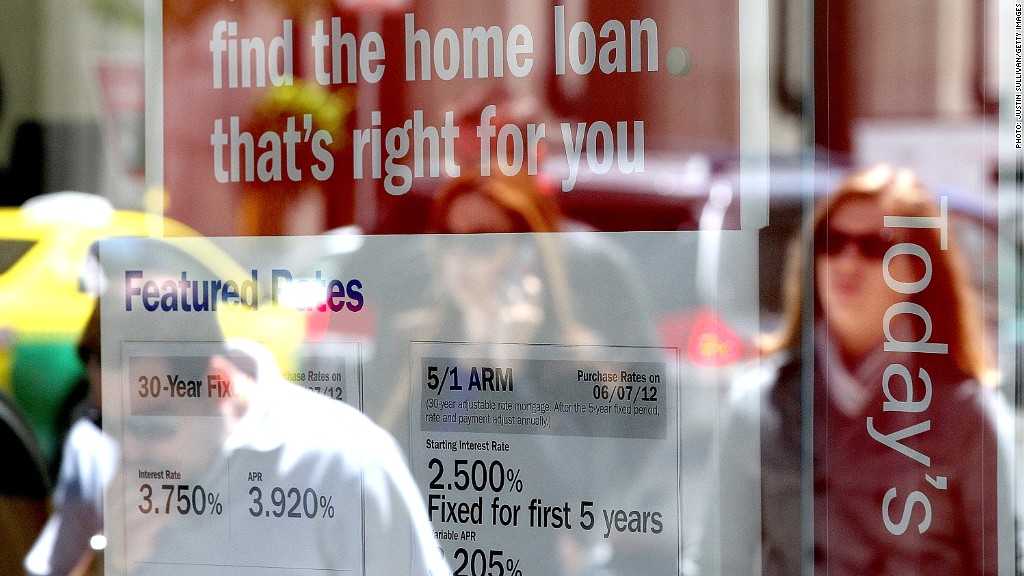 Mortgage rates continued to drop, with the 15-year fixed-rate loan hitting a record low, according to a weekly report from mortgage financier Freddie Mac.
The 15-year fixed rate fell to 2.61% this week from 2.64%, The previous record low of 2.63% was set the week of Nov. 21, 2012.
An adjustable-rate mortgage, the 5/1 ARM, also bottomed out at 2.58%. The most popular mortgage, the 30-year fixed-rate, came in at 3.4%, 0.09 percentage point above its record low.
"The housing market is getting a boost, with mortgage rates hovering at or near record lows," said Frank Nothaft, Freddie's chief economist.
He cited a pick-up in the pace of existing home sales to nearly 5 million a year during the first quarter of 2013, the most since the fourth quarter of 2009.
Related: 5 best markets to buy a home
The low 15-year rate meant that homeowners could book substantial savings by refinancing from their current 30-year fixed rates. Homeowners with 5% 30-year mortgages who switch to 2.6% loans 15-years would pay $21,000 in interest for every $100,000 borrowed over the course of the loan, compared with $93,000 in interest on the 30-year loan.
Related: 3 reasons the housing recovery may not last
About 75% of mortgage applications last week were for refinancings, according to the Mortgage Bankers Association.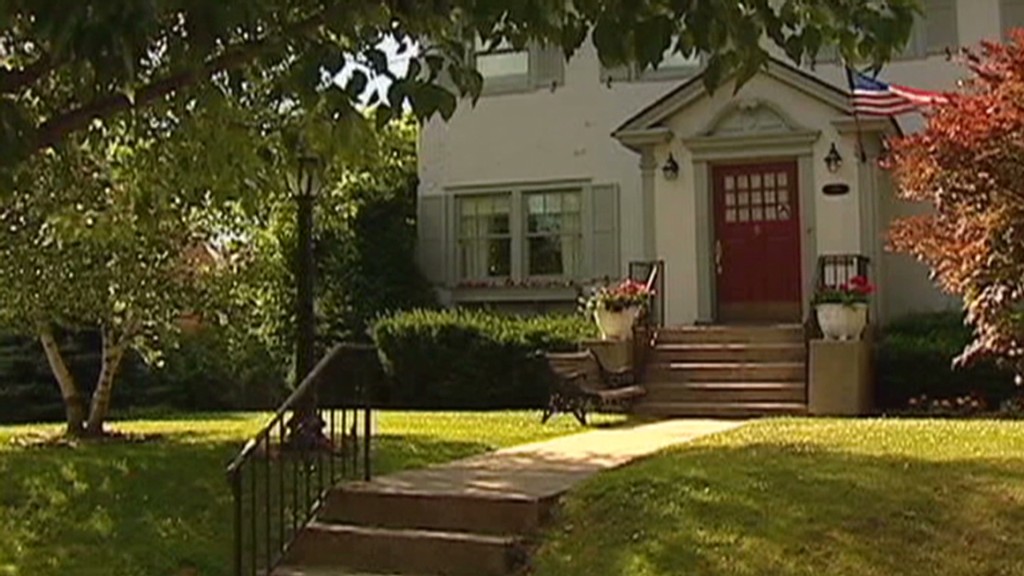 The low rates should draw even more buyers into a housing market that has already heated up considerably.
Calculator: Was my home a good investment?
"There's no better way to welcome the spring home-buying season," said Keith Gumbinger, vice president at HSH.com, a mortgage information company. "But [there's] not much inventory available. Some sellers may be holding out for higher prices before putting their homes on the market this spring."