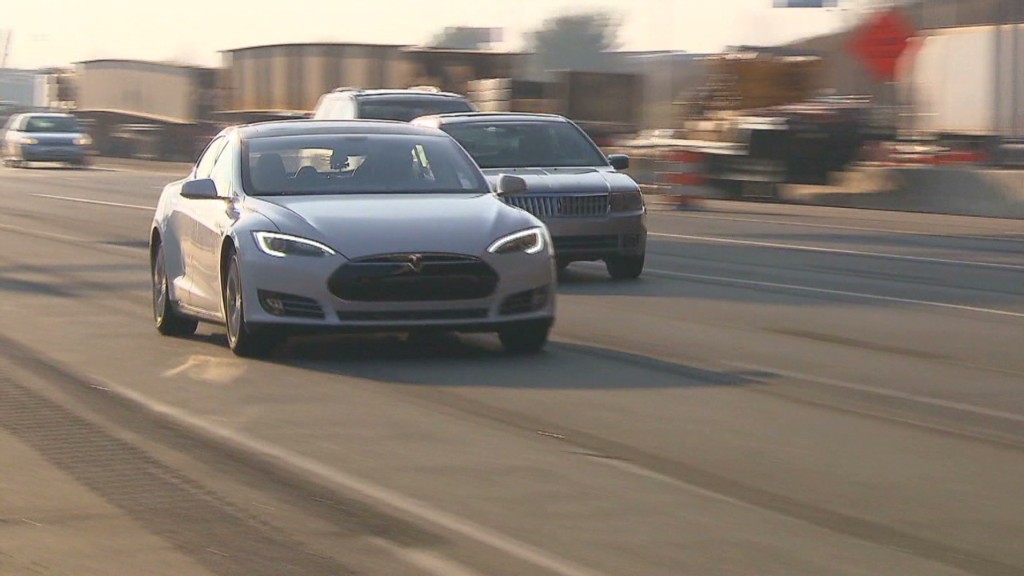 Tesla Motors is offering a new "no fault" warranty on the batteries in its Model S sedans in a bid to entice more buyers to try its all-electric luxury car.
The battery is covered even if an owner fails to follow charging guidelines laid out in the owners' manual. "Any product that needs a manual to work is broken," Musk said.
The only cases in which Tesla (TSLA) would not honor a battery warranty would be a case in which a customer deliberately attempted to damage or destroy the battery, he said.
"If you take a blow-torch to the battery pack or blow it up or use it for target practice" the warranty would be voided, Musk said. Also, of course Tesla would not cover battery damage resulting from a crash. Car insurance will have to pay for that.
The Model S batteries will continue to be covered by either an eight year, 125,000 warranty or an eight-year unlimited mile warranty depending on the size of the battery pack in the car. (The Model S is sold with two different size battery packs.)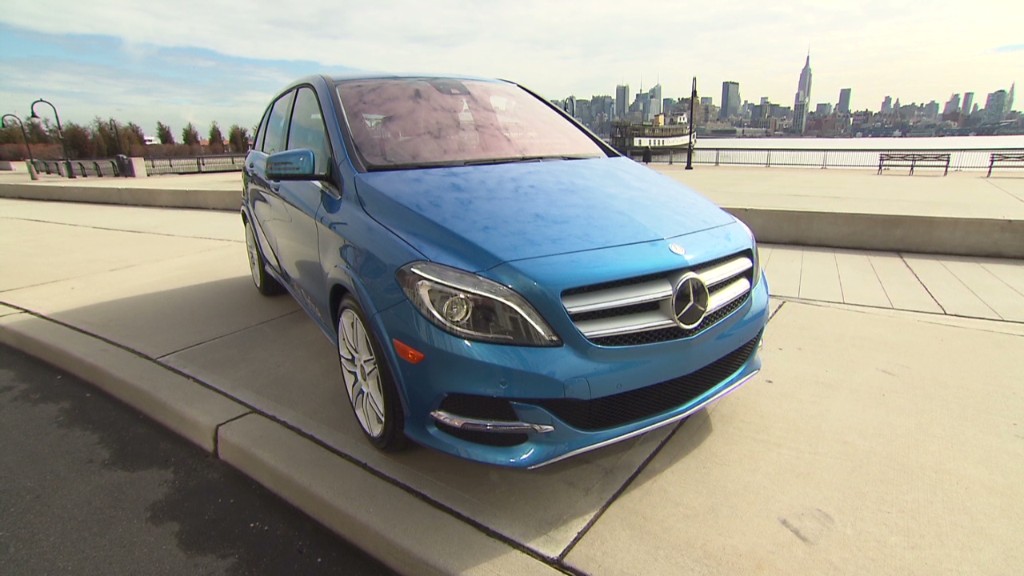 So far, Musk said, Tesla has not had a single problem with the batteries themselves failing. Any failures that have occurred have been due to faulty computer chips and other components.
The automaker also announced other improvements to the service it offers Model S owners including nicer loaner cars. "Our service is OK and it needs to be great," Tesla CEO Elon Musk said in a conference call with reporters.
When the vehicles need service, rather than having owners bring their cars to Tesla service centers themselves, Tesla will pick up the cars and owners will be given loaner cars. Tesla's loaner car fleet will now include only top-of-the-line Model S cars, equipped with the 265 mile long-range battery packs, and Tesla Roadster sports cars.
The loaner cars will also be available for sale, at a discounted price, should a Tesla owner decide he or she likes the loaner better than the car he already owns. Tesla also made the previously-required annual service visit entirely optional. The warranty will now be honored even if a Tesla owner never brings the car in for service.
Tesla cars are repaired at service centers that are separate from the showrooms in which the cars are sold. It's a novel system that has brought Tesla into conflict with traditional auto dealers in some parts of the country.
"I've told the Tesla service division that their job is never to make a profit," Musk said. Most auto dealerships make a large portion of their profits from the service department which, Musk pointed out, creates a conflict of interest when it comes to product quality.
"I hate the idea of making money because our product broke," said Musk. "That's just wrong."
These changes to Tesla's service come shortly after Tesla announced new financing options for its electric cars. Tesla is working on improvements to the recently announced financing plan, Musk said in an interview.
"We're going to come out with a modified or improved version as soon as we can get things squared away with our banking partners," he said.
So far, Tesla has sold about 7,000 Model S cars since they went on sale late last year.