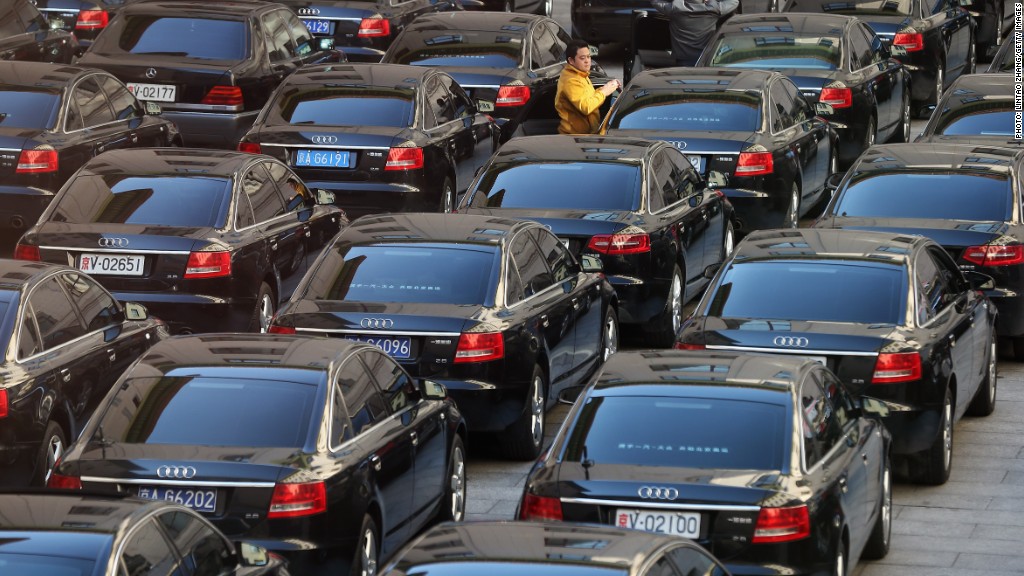 Top military officials in China might soon be forced to trade in their luxury cars for something a little less flashy.
China has banned the use of military license plates on expensive cars, according to official state media. The new guidelines were issued by the Central Military Commission, and are the latest anti-corruption measures undertaken by the image-conscious government of President Xi Jinping.
Military license plates had been something of a golden ticket in the past, with some owners openly flouting traffic rules and skipping required toll payments. Some reports suggest the plates were occasionally auctioned off to civilian buyers.
Xinhua, China's state news agency, suggested the problem is one of image.
"In recent years, irregularities in the use of military cars have drawn public attention," the agency said. "Some internet users have posted snapshots on popular Twitter-like microblogs featuring limos with military license plates."
Related story: Wild cars from the Shanghai Motor Show
According to the new regulations, military plates are now prohibited on Mercedes-Benz, BMW, Lincoln, Cadillac, Volkswagen Phaeton, Bentley, Jaguar and Porsche models. SUVs including the Porsche Cayenne and Audi Q7 were also singled out.
Put more broadly, the plates cannot be used on cars with engines larger than three liters, or a value over $73,000. To accomplish the change, the army will issue new plates designed to stop counterfeiters, and collect all previously-issued plates.
Luxury auto sales are booming in China, and many automakers are turning to the growing market in search of sales. Government officials are often among the buyers, with the Audi A6 being a particularly popular choice.
Related story: China luxury battles shifting tastes
The People's Liberation Army General Logistics Department said the policy change was needed to maintain the military's reputation.
"The move is meant to crack down on the creation, sale and use of counterfeit military vehicle plates and root out loopholes in military vehicle management, so as to maintain social harmony, stability and the reputation of the military," state media said, quoting a statement issued by the agency.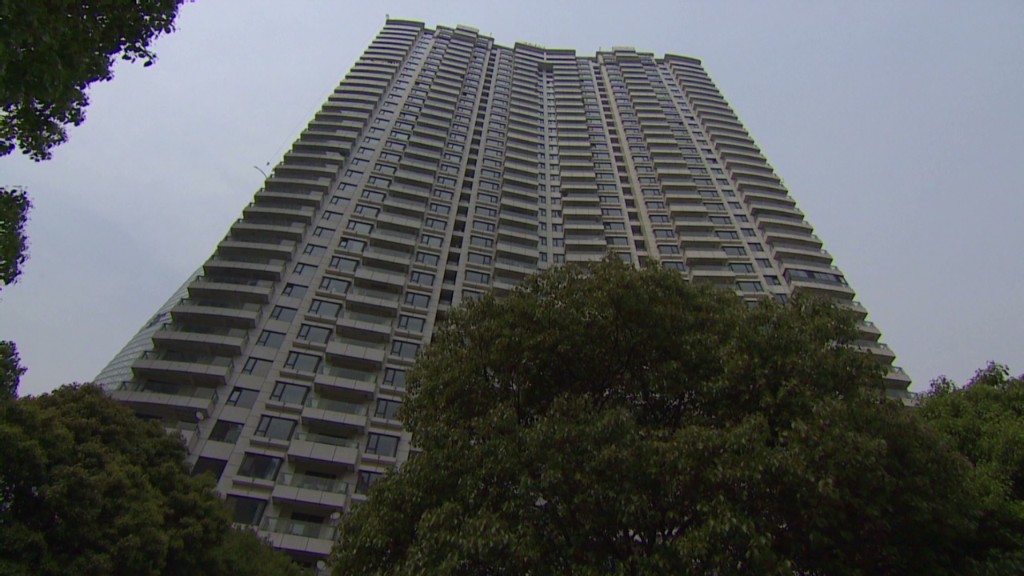 Xi, China's newly-installed president, has made the fight against corruption one of his government's top priorities.
He has exhorted Communist Party officials to "build a clean government, show self-discipline and restrain their relatives and associates."
The stakes are high, with Xi warning that graft and corruption could lead to "the collapse of the Party and the downfall of the state."
-- CNN's Vivian Kam contributed to this report.