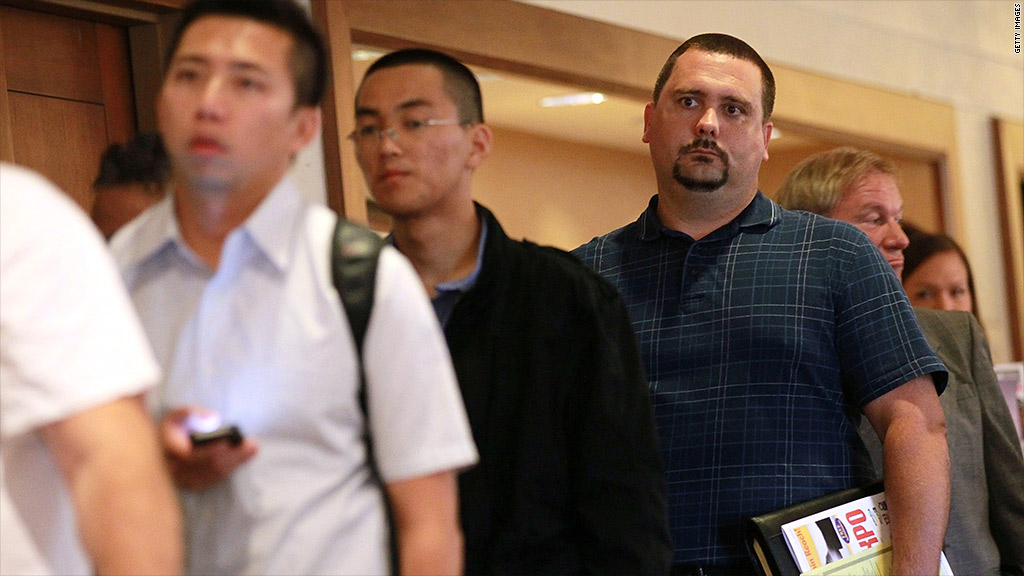 Starting this week, many in California collecting federal unemployment benefits will get about 17.7% less than they got last week, thanks to Washington's across-the-board budget cuts.
Those cuts -- the so-called sequester -- require that states pay out less on federal extensions of benefits, and the reduction is retroactive to March 1, when the sequester went into effect.
Federally extended benefits, which may last for up to 47 weeks, kick in after a jobless worker has exhausted state unemployment benefits, which last up to 26 weeks.
Nationwide, the cuts will affect an estimated 3.8 million people through Sept. 30, the end of the fiscal year.
Just how much a recipient's benefits will be cut depends on how quickly a state implements the change.
"In the best case scenario, where the states implemented the cuts right away, the average worker will receive about $31 less each week (10.7% less) in benefits from her $294 weekly check," said Judith Conti, the federal advocacy coordinator for the National Employment Law Project, in recent testimony before a House Ways and Means subcommittee.
Related: FAA furlough reprieve: 'No fair!'
"In states that delay implementation, however, the cut is deeper," said Conti. States that don't start making reductions until late June will need to cut $58 a week on average, or 19.7%, she noted.
In California, the reduction amounts to about $79 less per week for someone who is used to receiving a $450 check, according to the California Employment Development Department.
How much one's benefit is cut also depends on how the state chooses to apply the reduction.
California is applying the cut to a narrower slice of people. Rather than reduce everyone's benefits right away, it will only apply the reduction when a recipient starts collecting benefits in a new "tier."
Federally extended benefits are broken into four tiers -- the first two last up to 14 weeks each, the third lasts up to 9 weeks and the fourth lasts up to 10 weeks.
As of March 31, 16 states had implemented cuts, according to Conti. Those are Arkansas, the District of Columbia, Georgia, Iowa, Idaho, Indiana, Kansas, Kentucky, Michigan, Minnesota, New York, Oklahoma, Tennessee, Texas, West Virginia and Wisconsin.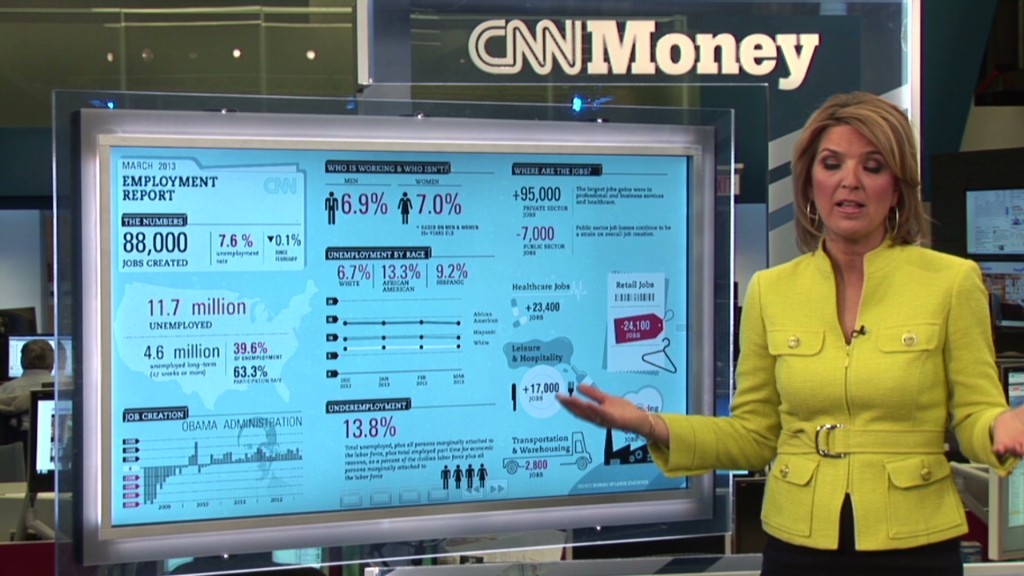 By April 6, another three had done so -- Oregon, Vermont and Pennsylvania.
And now California and New Hampshire have joined the list.
The Department of Labor has given all states until June 30 to implement the cuts, but states that wait that long will end up having to cut federally extended unemployment checks by more than 20% every week.