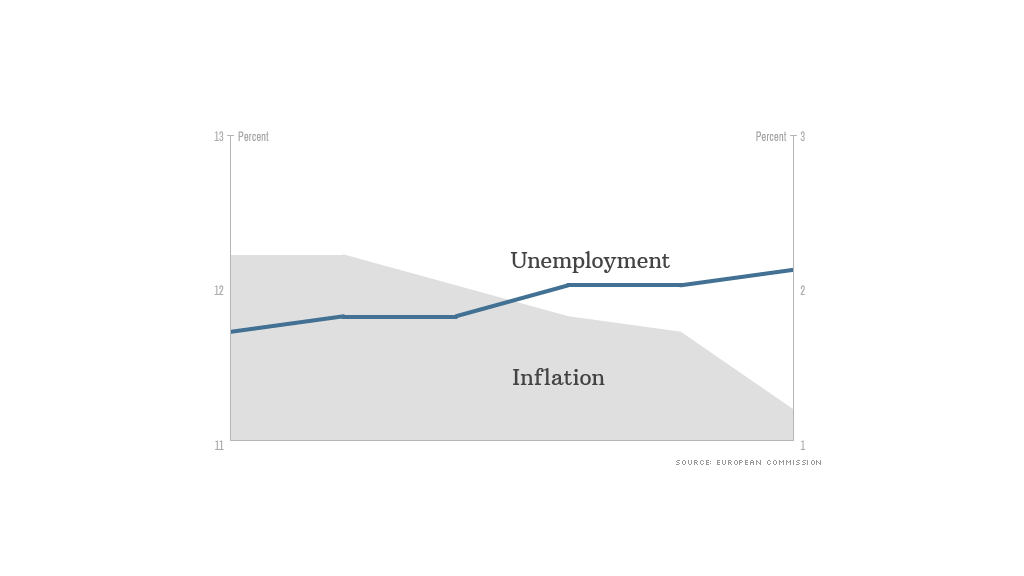 Prices slumped in the eurozone this month and unemployment hit a new record high. That bolsters the case for Europe to ease up on austerity and cut interest rates to inject life into its recession-hit economy.
Inflation across the 17 countries using the euro posted its biggest monthly drop in four years in April. It fell to 1.2% from 1.7% the previous month and touched its lowest level since February 2010.
Unemployment broke through 12% for the first time in March, meaning 19.2 million people were without work in the eurozone, 1.7 million more than a year ago.
Youth unemployment rose sharply, hitting 24% and leaving 3.6 million people under 25 looking for work. In Greece and Spain, more than half of young people are jobless.
Spain's recession deepened in the first quarter. The economy contracted by 2% compared with the same period a year ago, and by 0.5% compared with the final quarter of 2012. The figures mean the eurozone's fourth-biggest economy hasn't grown since June 2011.
The latest evidence of the region's economic crisis will encourage those calling for the European Central Bank to cut interest rates when it meets Thursday. Its main refinancing rate has been held at a record low of 0.75% since July 2012.
Related: Dividend diamonds in the European rough
"We think the bank is more likely than not to act," said Howard Archer, chief European economist at IHS Global Insight. "If the ECB does hold fire on interest rates... it is very likely only delaying the inevitable."
But with banks in ailing eurozone states such as Spain and Italy still hobbled by debts and the need to rebuild their capital, a rate cut may do little more than provide a symbolic boost to confidence.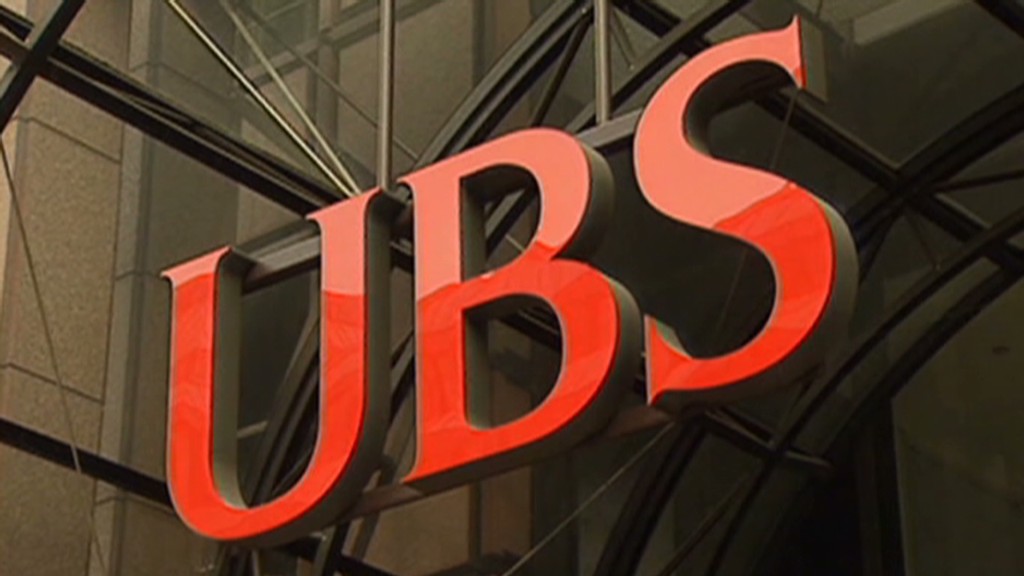 The ECB is considering other ways of tackling the credit squeeze but has no appetite for the kind of quantitative easing pursued by the Federal Reserve, Bank of Japan or Bank of England, and may need more time to figure out how to improve financing conditions for small and medium sized companies.
Related: The global economy is losing steam
Fiscal stimulus is also not an option for many eurozone states, given high levels of accumulated debt, but the fading chances of a recovery later this year and evidence that "core" countries such as Germany are slowing again, could convince policymakers to relax borrowing targets for some states.
Spain has already said it needs two more years to meet the EU's budget deficit target of 3% of gross domestic product, and Italy's new government intends to roll back some planned tax increases in a bid to strike a better balance between austerity and growth.