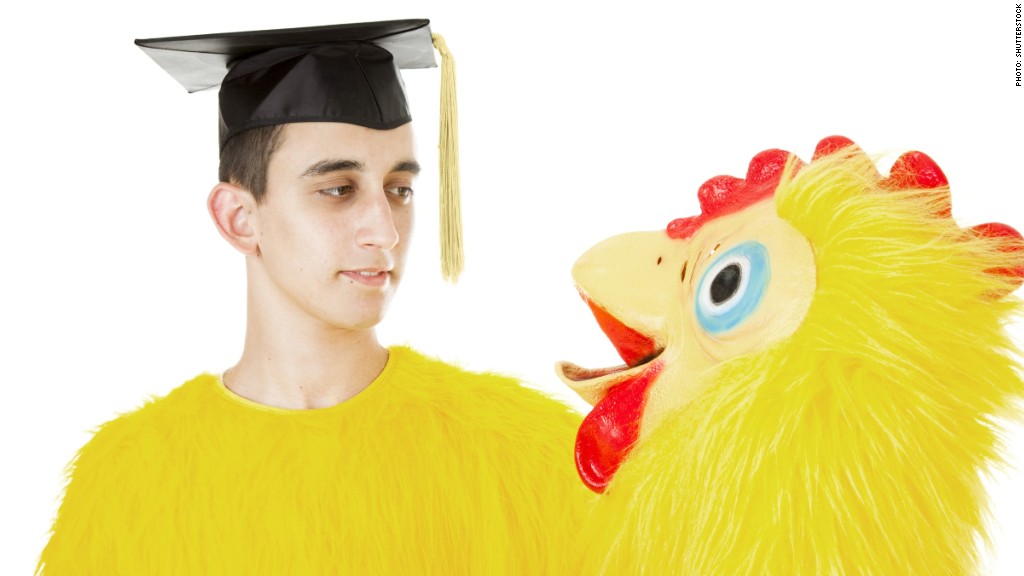 College just isn't worth what it used to be.
A survey out Tuesday found that 41% of college graduates from the last two years are stuck in jobs that don't require a degree.
Consulting firm Accenture talked to 1,005 students who graduated from college in 2011 and 2012 and haven't returned to graduate school. In addition to those who are underemployed, 11% said they are unemployed, with 7% reporting they haven't had a job since graduating.
The lack of job options in their chosen fields are weighing grads down, as nearly half of the recent graduates believe they would fare better in the job market if they'd pursued a different major.
Related: Earning $221,000 and paying two tuition bills
Nearly two-thirds of those surveyed said they would need additional training in order to start their chosen career, with 42% saying they expect to go to graduate school. That's a sharp change in thinking from those still in school: A separate survey by Accenture found that only 18% of the class of 2013 expects to need graduate school.
It will likely be much higher, as job prospects are grim for the class of 2013. The unemployment rate remains stubbornly high at 7.6%, and recent graduates fare even worse, according to the Labor Department.
Related: Engineering is top-paying college degree
The weak job market will continue to make things difficult for recent graduates, according to Katherine Lavelle, managing director of Accenture's Talent & Organization practice in North America.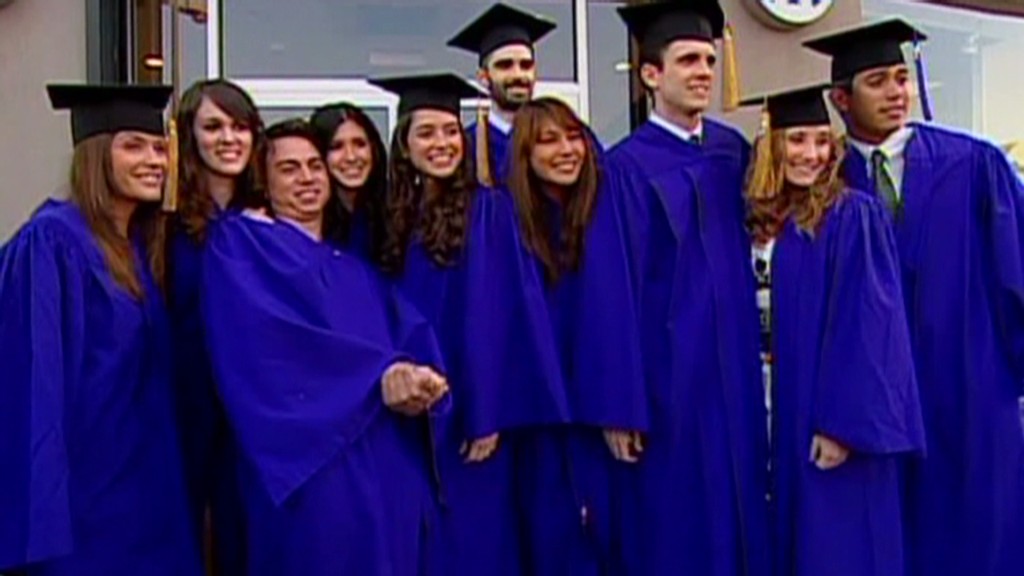 "It's logical that if there are more meaningful jobs available, you will have fewer out in the market looking for those jobs," she said.
But she said even when the job market improves, there needs to be better coordination between employers and colleges about what skills new workers need to have.