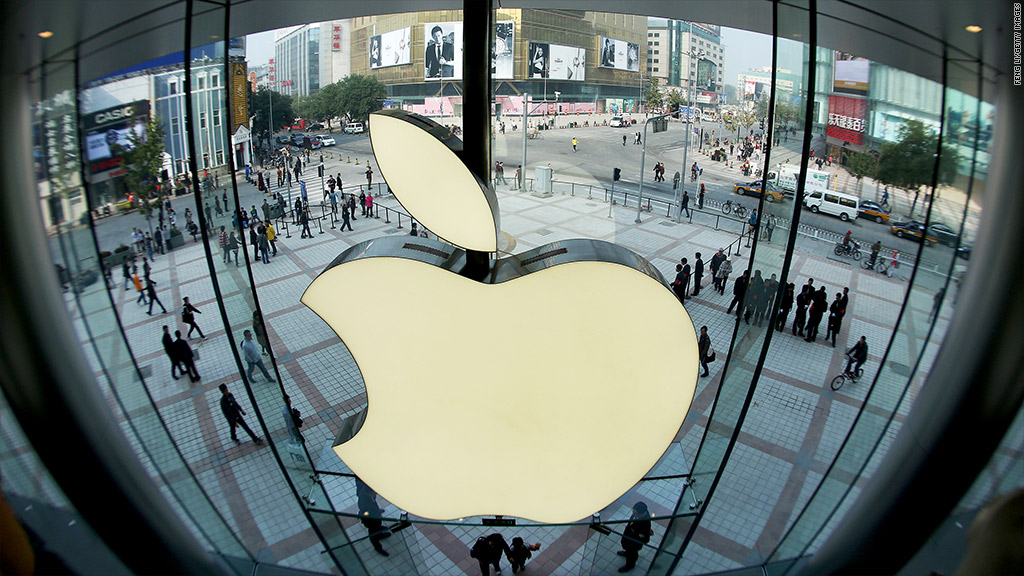 Investors now have two options when it comes to investing in Apple: stocks and bonds.
Apple sold $17 billion of bonds Tuesday in the largest corporate bond offering ever.
And there appeared to be no shortage of demand, with orders totaling $50 billion, according to various reports. In other words, investors were willing to lend Apple three times the amount it wanted to borrow.
Apple's stock price has also regained some ground recently. Shares are up about 9% since Apple announced plans to boost its share repurchase program and increase its dividend last month.
Despite the recent rebound, Apple (AAPL) is still down 17% this year and 38% from their all time trading high above $700 last September.
The stock has been hounded by concerns about Apple's ability to innovate as the company faces increased competition from rival smartphone makers.
For investors, Apple's bonds are potentially a less risky way to invest in one of the most valuable companies in the world.
Apple's debt is highly rated by the main credit rating agencies, which makes it attractive to institutional investors, especially insurance companies and pension funds that need to hold ultra-safe assets. Individual investors may also be able to gain exposure to Apple's debt via fixed income mutual funds.
"Apple is the kind of credit that investors are going to love," said Garry Jenkins, a fixed income analyst at Swordfish Research.
Related: The evolution of iTunes
The company has a globally recognized brand, a strong balance sheet and a dominant share of the market for smartphones and tablet computers, he said. In addition, the Apple bond provides diversification for fixed income portfolios, since there are relatively few high-quality corporate bonds to chose from.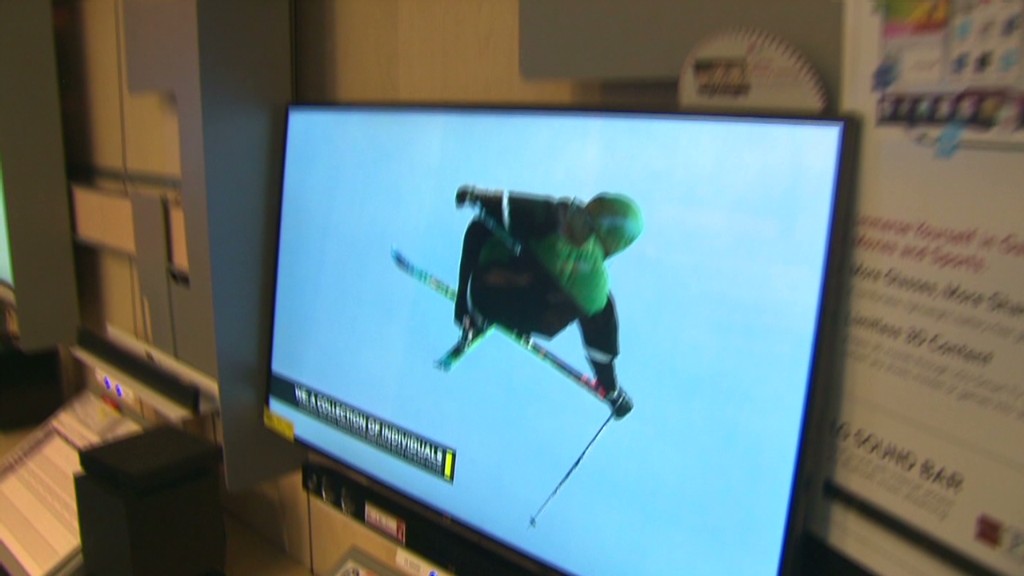 "It also has the characteristic most loved of lenders: it doesn't really need to borrow," said Jenkins.
Apple has more cash than some small countries. The company has amassed $144 billion in cash, although much of it is held in overseas accounts and would be heavily taxed if repatriated to the United States.
Bowing to pressure from activist investors, Apple has said it will use the proceeds from Tuesday's bond sale to finance $100 billion of share repurchases and dividend payments.
Apple's stock pays a dividend that yields 2.8%, and that rate will go up once the dividend increase goes into effect. By way of comparison, the fixed rate, 10-year note that Apple sold Tuesday has a yield of 2.41%.
"The yield on the stock is higher than most of the coupons on the bonds," said Brian Colello, an equity analyst at Morningstar. "In that regard, the stock looks attractive. But it really depends on risk tolerance and various other things."
Of course, stocks are typically more risky than bonds. In theory, Apple's stock price could fall to zero, while bondholders are usually made whole. Conversely, equity investors stand to gain if Apple's stock price rallies. But lately, investors aren't betting that Apple's stock has a bright future.
The outlook for the stock depends on how investors respond to the next wave of Apple products and whether they feel confident that Apple can still innovate, said Colello.
"That's always been the big question in terms of the stock," he said.