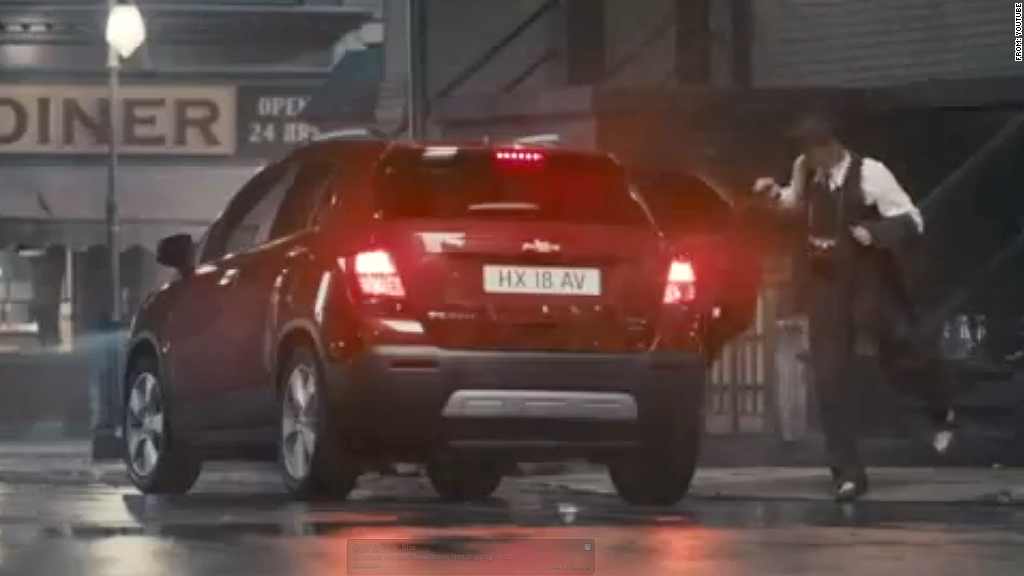 General Motors has pulled a television ad for its new Chevy Trax compact SUV after complaints about its use of a song with lyrics that are offensive to people of Chinese ancestry.
The ad, which began running on Canadian television on March 4, was originally reworked with a different sound track a week ago. But Wednesday -- after the ad's offensive content was reported in the English language South China Morning Post -- GM (GM) decided to pull the ad completely. The ad had also appeared on websites for GM's European operations.
The ad used the 1938 song "Oriental Swing" includes the lyrics "Now, in the land of Fu Manchu, The girls all now do the Suzie-Q, Clap their hands in the center of the floor, Saying, 'Ching, ching, chop-suey, swing some more!'"
The song also includes lyrics about Japanese geisha girls and Arab sheiks that could be considered offensive. GM apologized for the use of the song Wednesday.
"GM has stopped airing a commercial for the Chevrolet Trax due to the objectionable lyrics of a song used in the spot's soundtrack," said the company's statement. "We apologize for the use of inappropriate content. We are conducting a full review of our advertising approval process to ensure this does not happen again in the future."
There have been a rash of offensive car ads recently requiring apologies by various automakers.
Just last week, Hyundai pulled an ad that made a joke about a man's suicide attempt using exhaust fumes but being unable to do so because the car he was using emits only water vapor.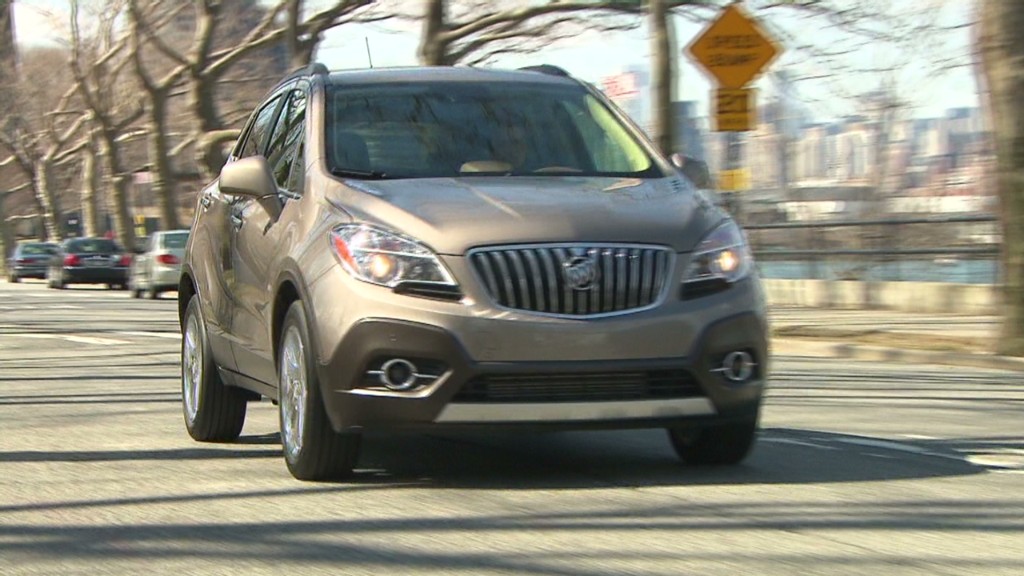 In March, GM rival Ford Motor (F) apologized for ad depicting tied up women in the back of one of its cars, even though the ad itself never ran. The ad agency employees who created the artwork were fired as a result of the publicity.
Related: The chunkiest cars on the road
The Trax is a small SUV that GM is selling in many markets around the world, but not in either China or the United States. The car is built on the same platform as the Buick Encore, which was introduced to the U.S. market earlier this year.
China has become one of the most important markets for GM in recent years. It sells more cars in China than it does in the United States.