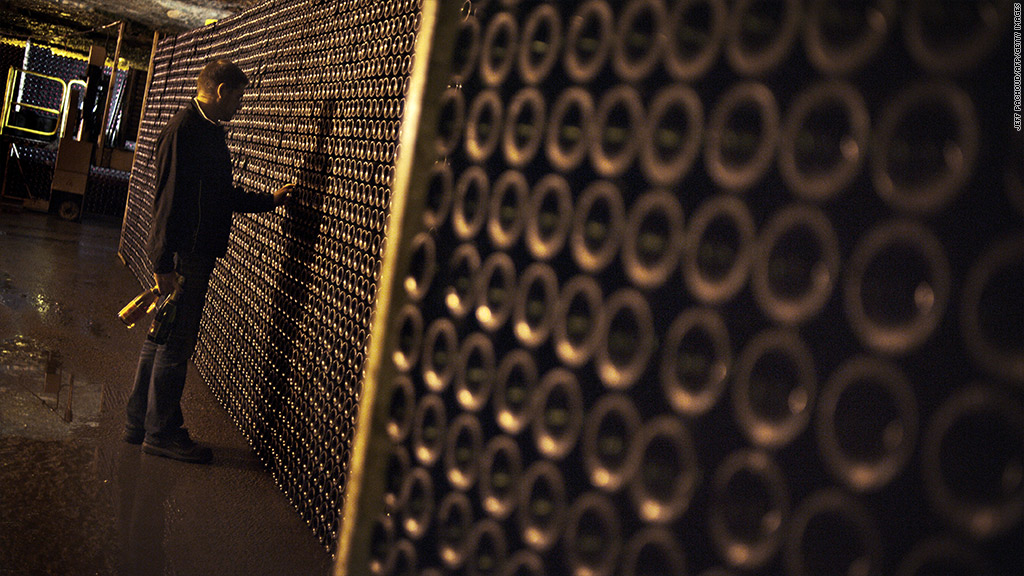 The cash-strapped French government is getting ready to auction some of its fine wines in order to raise money and invest in more modest vintages.
The move comes as governments across Europe look to tighten their belts and tone down displays of lavish spending. Austerity budgets have squeezed living standards for many and left millions out of work.
Wine aficionados will have the chance to snag a bottle on the cheap, with many bottles set to sell for less than 100 euros, which is equivalent to $132.
A spokesperson at the Parisian auction house Drouot, which is organizing the sale at the end of May, estimates that the wines will fetch 250,000 euros - a drop in the ocean of France's 100 billion euro budget deficit.
Related: The lucrative business of cigarette smuggling
The 12,000-plus bottles that are going under the hammer will range in price from 15 euros to 2,200 euros, according to Drouot estimates.
The majority of the wines being sold are from the Bordeaux and Burgundy regions, and all of the wines have been served to presidents past and present.
The upcoming sale represents 10% of the presidential wine cellar.
France borrowed more than expected last year as its economy stagnated, and it may need more time to meet EU budget targets.
This is the second time this year that a European government has felt compelled to hold a wine auction. In March, the U.K. teamed up with Christie's to hold its first-ever wine auction, raising nearly £75,000 that will be used to subsidize the cost of entertaining foreign guests.