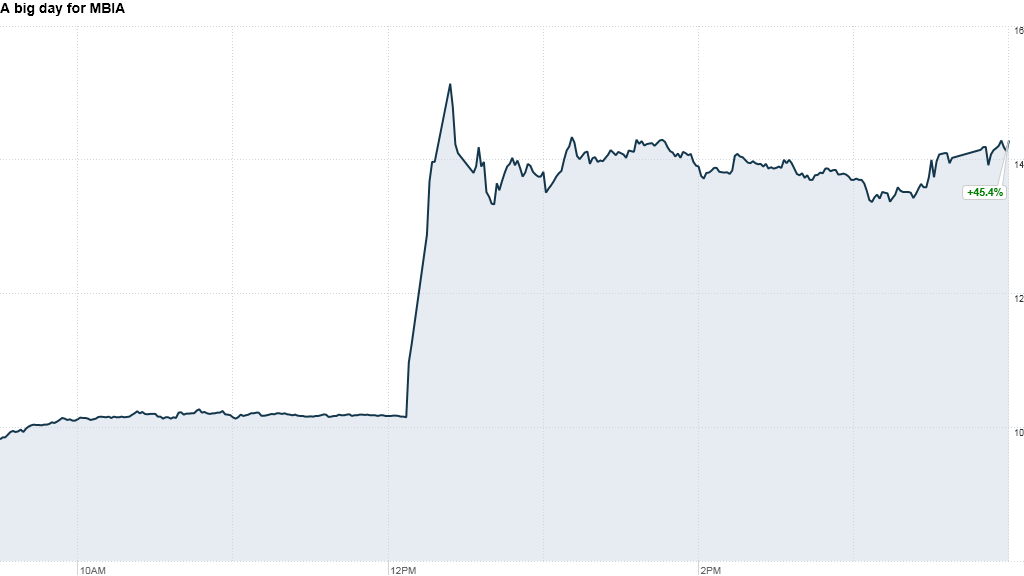 Shares of bond insurer MBIA soared Monday on news that it has reached a settlement with Bank of America in a long-running dispute over who would be on the hook for faulty mortgage securities issued during the U.S. housing boom.
MBIA will receive $1.6 billion in cash from Bank of America and a $500 million line of credit as part of the settlement, which awaits approval from New York state regulators, the companies announced Monday.
The deal will save MBIA's insurance unit from being seized by a state regulator. There were reports that the New York State Department of Financial Services, which regulates New York insurers, could take control of the MBIA unit because it was running out of cash.
In a February regulatory filing, MBIA had warned that failure to reach a "settlement with Bank of America within a reasonable period of time" would raise substantial doubt about its ability to remain in business.
MBIA (MBI) shares finished a whopping 45% higher on Monday, while Bank of America (BAC) closed up 5.2%.
Related: The gold bull is tired
The legal case revolved around $20 billion in subprime mortgages that were bundled into securities and sold to investors by home lender Countrywide Financial, which was purchased by Bank of America in 2008. MBIA provided guarantees on the performance of those securities.
When the housing bubble burst and sent foreclosures skyrocketing, the value of the mortgage securities fell dramatically, leaving MBIA responsible for the losses. However, MBIA claimed that Countrywide had misrepresented the quality of the mortgage loans in the securities.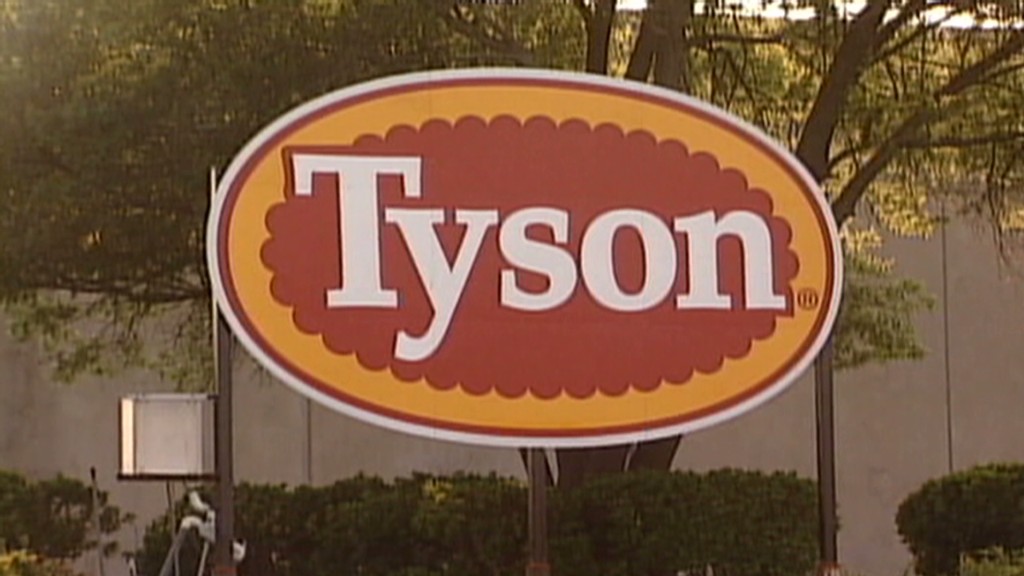 As part of Monday's settlement, BofA will also remit $137 million worth of bonds it purchased from MBIA in 2012 and terminate the credit-default swaps it purchased from MBIA on mortgage-backed securities. In exchange, MBIA will grant BofA warrants to purchase up to 4.9% of the firm at a strike price of $9.59. MBIA shares closed at $14.29 on Monday.
In a bid to put the housing crisis behind it, Bank of America has been settling numerous cases involving actions by Countrywide. In January, it reached a $10.3 billion settlement with Fannie Mae over questionable home loans.