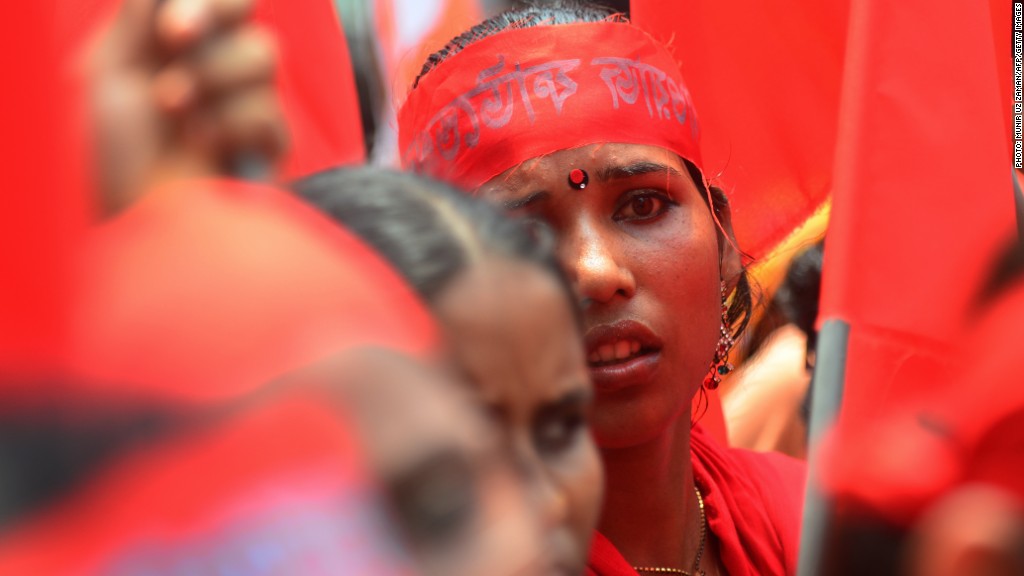 Bangladesh has promised to implement a series of labor reforms as retailers weigh the cost of doing business in the country after a devastating factory collapse killed hundreds of workers.
The measures, detailed in a statement issued by the United Nations' International Labour Organization, include the recruitment of 200 additional building inspectors within six months, a review of current garment producers and a promise to fix all problematic factories.
The agreement between the U.N. organization and Bangladesh officials comes amid growing international concern about working conditions in Bangladesh.
It calls for a legislative reform package that will be submitted when the country's parliament convenes in June. The legislation would ensure the right of workers to engage in collective bargaining and to secure union representation.
Yet implementation remains a question. Bangladesh is politically volatile, and analysts say substantial work is needed to change a culture of lax regulation and cozy relations between factory owners and the government.
Almost two weeks have now passed since a garment factory collapsed outside the capital city of Dhaka, sparking protests on the streets of Bangladesh and at the doors of western retailers that sell merchandise produced in the country.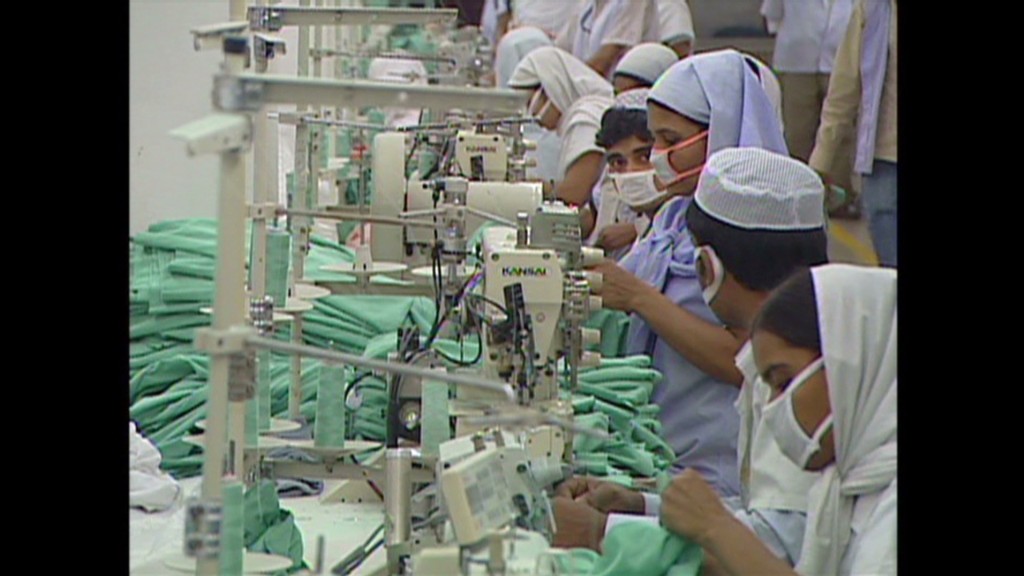 A total of 657 bodies had been pulled from the collapsed building as of Monday. An unknown number of workers remain buried under the rubble, and family members of the missing remain camped near the building site.
The tragedy follows two factory fires in November that killed more than 100 workers.
Bangladesh's economy is almost wholly dependent on the garment industry, with around 4,500 factories in operation.
Companies have been drawn to the country as they seek to push production prices lower and boost profits while meeting global demand for cheap clothes. But cutting costs often goes hand-in-hand with low wages and unsafe working conditions.
Related: Shoppers face tough choices over Bangladesh
The average worker in the garment industry in Bangladesh makes between 10 and 30 cents an hour, and many of the factories do not have windows, fire escapes or emergency exists, according to labor rights activists. At the same time, supporters say the garment industry has driven economic growth and provided acceptable jobs for women living in a conservative society.
Last week, the EU warned that Bangladesh must make its factories safer or risk the loss of privileged access to the country's biggest market. EU Trade Commissioner Karel De Gucht increased pressure over the weekend, describing labor conditions in the country as "modern slavery."
"We see now that in practice these workers are -- we can't say underpaid -- almost not paid, and above all, they have to work in completely unacceptable health and safety conditions," De Gucht said during an interview with Belgian media.
Bangladesh currently enjoys duty and quota-free access to EU markets through a program called the Generalized System of Preferences, which allows 48 of the poorest nations unlimited exports of anything but arms.
"The Bangladeshi government has to change things. And I've been very clear -- they need to get down to it in a clear and prompt time frame," De Gucht said. "Otherwise, I'm prepared to start an investigation."
It's the first time the EU has threatened to take action against Bangladesh within the context of the GSP trade program. As a last resort, the EU could suspend Bangladesh's privileged access to its markets, a measure taken in the past against Myanmar and Sri Lanka over human rights issues.
Some retailers appear to be reevaluating their use of labor in the country.
The Walt Disney Company (DIS) stopped production in Bangladesh of branded merchandise in March in order to bolster safety standards in its supply chain.
Disney also plans to halt production in four other countries -- Ecuador, Venezuela, Belarus and Pakistan -- by April 2014.
"What's happening in Bangladesh, for me, is completely unacceptable in human terms," De Gucht said. "If the result is that the price of t-shirts and jeans goes up a bit, well, that'll be what happens."
-- CNN's Jethro Mullen contributed reporting.