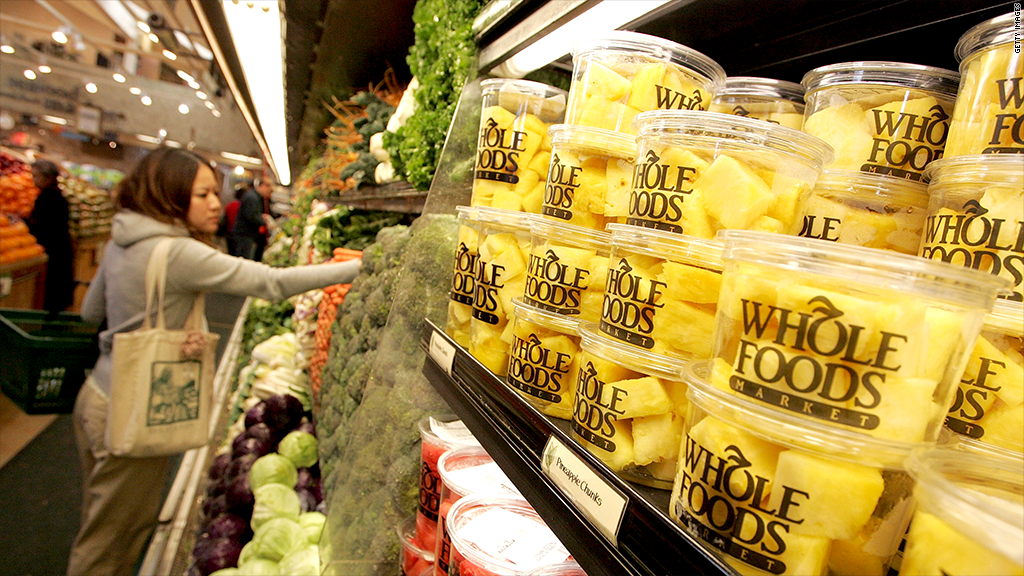 Investors have quite an appetite for Whole Foods.
Shares of the grocery chain surged 8% in after-hours trading Tuesday after the firm posted quarterly earnings that beat expectations and increased its earnings guidance.
Revenue this past quarter increased 13% versus a year prior, while same-store sales increased 6.6%. The company also announced a two-for-one stock split that will increase the total shares of common stock outstanding from roughly 185 million to 370 million.
Whole Foods (WFM) focuses on healthy and upscale products, competing with chains like Trader Joe's and Fairway.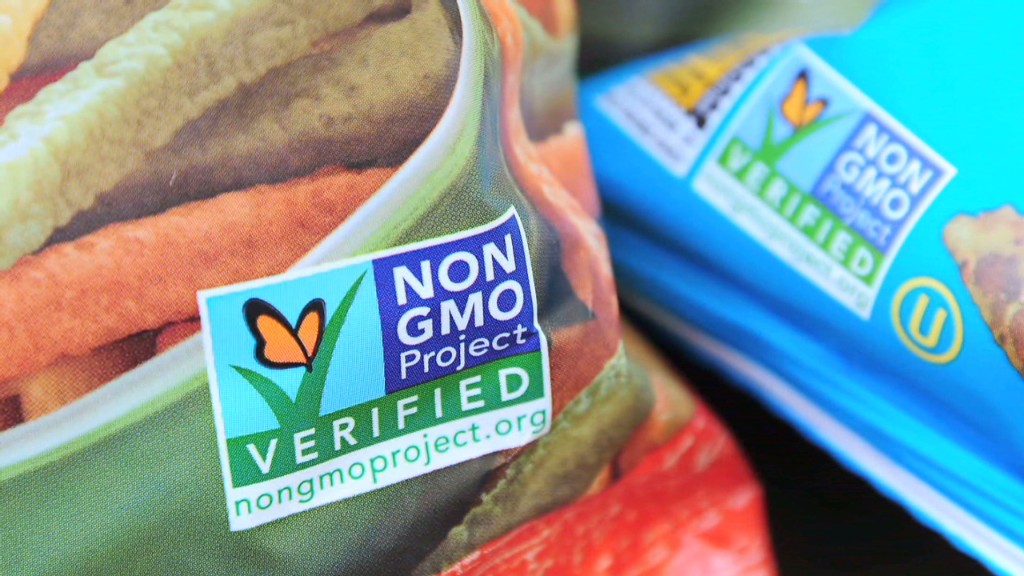 The company has booked sales growth of better than 10% in the past few years, and expects sales to increase 13.6% in the 2013 fiscal year. It currently has 349 locations and is in the process of expanding, with plans to open three more stores this quarter and 12 in the upcoming quarter.
Whole Foods co-founder and co-CEO John Mackey said in a statement that the company believes it will "continue to gain market share as we accelerate our new store openings."
Whole Foods says that over the long term, it sees the possibility of 1,000 stores in the United States, as "consumer demand for natural and organic products continues to increase." The chain said it also sees "great promise" in Canada and the U.K.