U.S. stocks pushed higher into record territory Wednesday as investors focused on earnings and an improved outlook for the economy.
The Dow Jones industrial average rose 0.3% to end at a record high, one day after the index closed above 15,000 for the first time. The S&P 500 gained 0.4% to also end at another all-time peak. The Nasdaq added 0.5%.
Investors have been encouraged by better-than-expected corporate earnings for the first quarter, although revenue growth has been weak, said Joe Bell of Schaeffer's Investment Research.
Out of the S&P 500 companies that have reported earnings, 67% have beat analysts' expectations, according to S&P Capital IQ.
Stocks have also been supported by renewed optimism about the economy following last week's surprisingly strong jobs report. "We've been grinding higher on that momentum," said Bell.
Click here for more on stocks, bonds, currencies and commodities
There were no major U.S. economic reports Wednesday, although data on Chinese exports and German industrial output were "encouraging," said Peter Cardillo, chief market economist at Rockwell Global Capital.
But there were a lot of earnings. Whole Foods (WFM) shares surged after the supermarket chain reported quarterly earnings that beat estimates.
Electronic Arts (EA) said it expects earnings in fiscal 2014 to be above what analysts had expected. Shares jumped 15%.
Related: Hedge fund manager Ackman takes aim at P&P chief
Toyota Motors (TM) reported a surge in profit for its fiscal year 2013, which ended on March 31.
Shares of JCPenney (JCP) rose after the troubled retailer released a preliminary report showing a decline in quarterly sales that may not have been as bad as some had expected.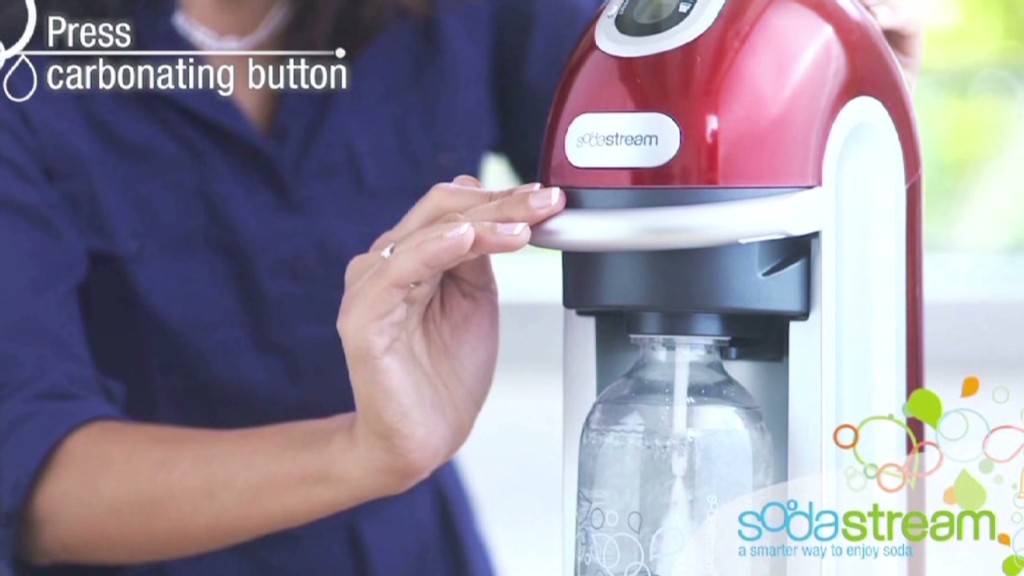 Wendy's (WEN) shares fell after the restaurant chain reported sales that missed forecasts. Investors slammed AOL (AOL) for missing earnings estimates. (You've got fail! AOL down 10%)
Apple (AAPL) shares extended the rally they've enjoyed since the company announced a record share buyback program last month.
Shares of Manchester United (MANU) fell nearly after the long-time manager of the English soccer team announced he would retire. This comes less than a year after the company went public. (How Man U makes money)
Related: Apple picks itself up off the mat
After the market closed, Green Mountain Coffee Roasters (GMCR)reported earnings that beat analysts' expectations and announced plans to extend its partnership with Starbucks (SBUX). Green Mountain surged 13% in extended trading.
Electric car maker Tesla (TSLA) reported a quarterly profit and sales that exceeded forecasts. Shares popped more than 10% in after-hours trading.
Groupon (GRPN) reported another quarterly loss, although the daily deals website said revenue growth accelerated. Shares soared after hours.
News Corp (NWS) said sales rose in the first quarter and reported earnings that met analysts' expectations.
Monster Beverage (MNST) reported earnings that were below analysts' expectations, despite a rise in sales. The company, which has been criticized for marketing highly caffeinated drinks to children, blamed the drop in earnings on legal costs and other short-term factors.
Related: Fear & Greed Index gets extremely greedy
European markets closed higher, with the Euronext 100 index displaying some solid support.
Asian markets also finished the day with gains. The Nikkei added 0.7%, the Hang Seng increased 0.8% and the Shanghai Composite rose 0.5%.