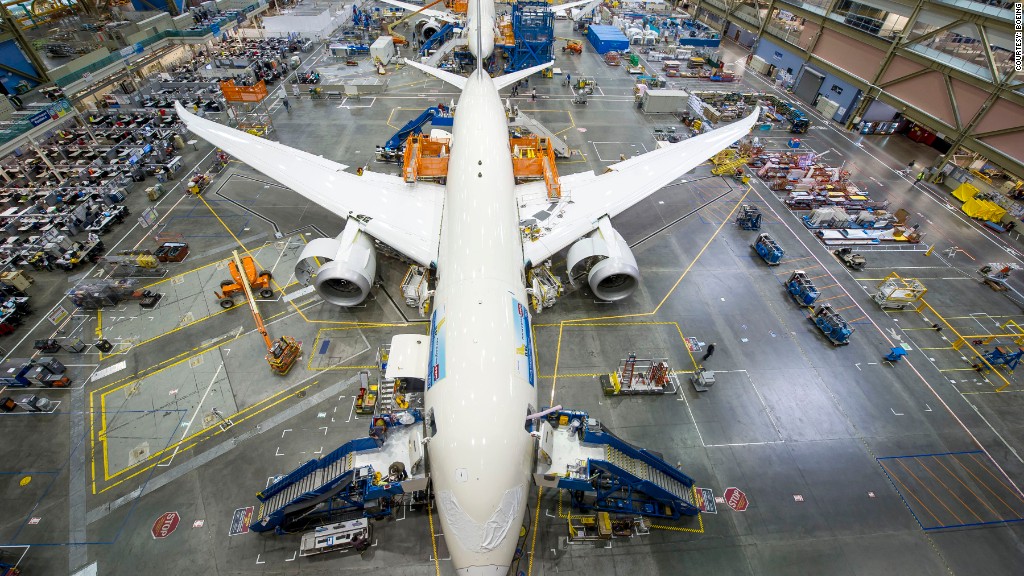 Boeing is speeding up production of its 787 Dreamliner to seven a month, even as it scrambles to return some of the grounded planes to service.
The Federal Aviation Administration ordered the grounding of all Dreamliners in January due to a problem with overheating lithium batteries on some of its flights. Boeing and the FAA announced a fix for the battery problem last month.
Boeing has been working to retrofit the 50 Dreamliners it delivered before the grounding with the battery fix since then.
Japanese airline ANA, the largest customer for the Dreamliner with 17 of the planes already delivered, announced Thursday that it plans to return its fleet of Dreamliners to service on June 1. Some other Dreamliner customers, including Qatar Airlines, have already started flying the plane again.
United Airlines, a unit of United Continental (UAL) and the only U.S. carrier to have taken delivery of a 787, has said it plans to start flying its Dreamliners again on May 20.
During the grounding, Boeing continued to build Dreamliners at a pace of five a month, as shutting or even slowing the production line was seen as too costly to both the company and its supplier base. None of the Dreamliners built during the shutdown have been delivered to customers yet.
Related: Boeing - Dreamliner grounding costs 'minimal'
Boeing had always anticipated upping production to seven planes a month by the middle of this year, on its way to meeting a target of 10 planes a month by the end of the year.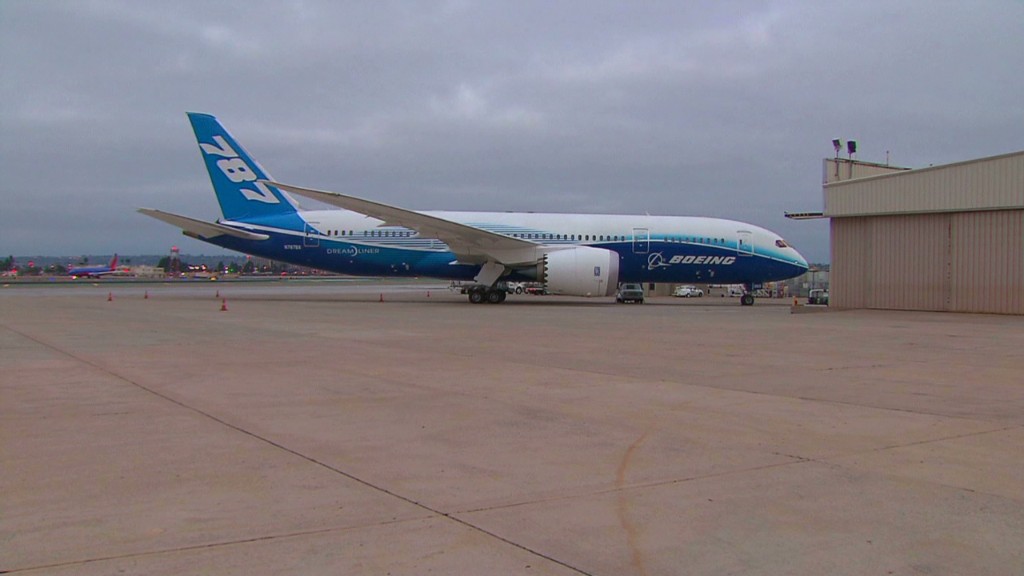 Customer demand for the Dreamliner has remained strong, despite the grounding. Its lightweight design -- using composite material rather than aluminum, and wires instead of some of the hydraulics -- allows it to be far more fuel efficient than earlier models. Fuel is the most expensive cost for most airlines.
Boeing has more than 800 unfilled orders for the Dreamliner.
Shares of Boeing (BA) were up following Thursday's announcement.