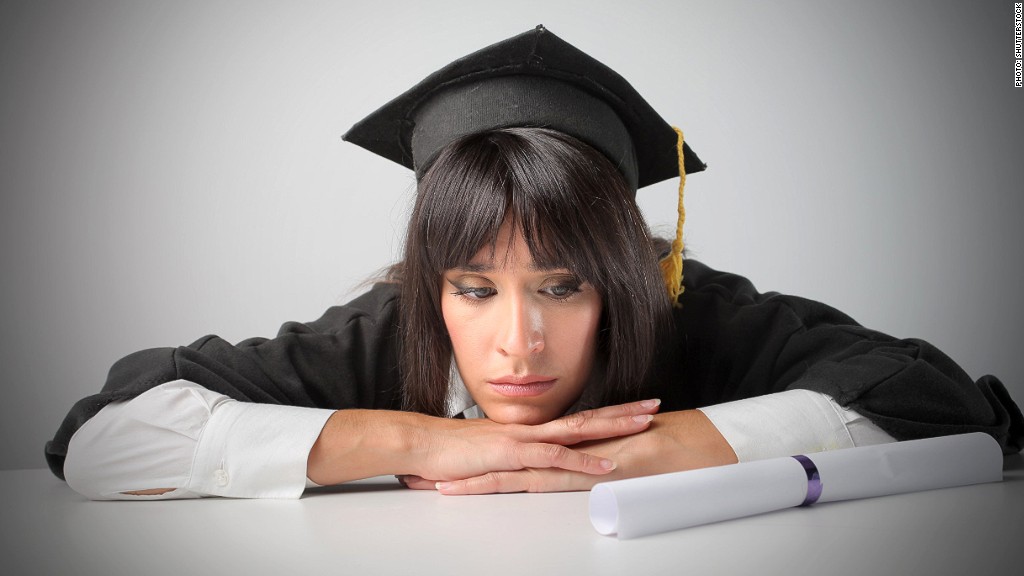 Student loan debt is leading some borrowers to put off buying a home, saving for retirement or even getting hitched -- and many now regret taking out the loans in the first place.
About three-quarters of student loan borrowers surveyed said they -- or their children -- have been forced to make sacrifices in order to keep up with student loan payments, according to a survey from the American Institute of CPAs.
Forty-one percent of the more than 200 people surveyed said they have delayed saving for retirement, 40% have put off buying cars, while 29% have postponed home purchases.
Related: Colleges with biggest bang for the buck
Even marriage has been put on hold, with 15% of respondents saying they delayed tying the knot because of student loan debt.
The majority of borrowers said they didn't anticipate having such a difficult time repaying their loans, and 60% feel some amount of regret about the decision to fund their education this way.
"[Graduates in debt] start out with an anchor that slows their progression toward future goals," Ernie Almonte, chair of the AICPA's National CPA Financial Literacy Commission, said in a statement.
Related: 41% of college grads overqualified for what they do
And debt only continues to grow -- exceeding $1 trillion nationwide, with about one in five households carrying student loans. Meanwhile, the average debt load jumped 5% to a new high of $26,600 last year.
Small businesses are even being hurt as a result, according to a new report on private student loans from the Consumer Financial Protection Bureau, the government's consumer watchdog agency.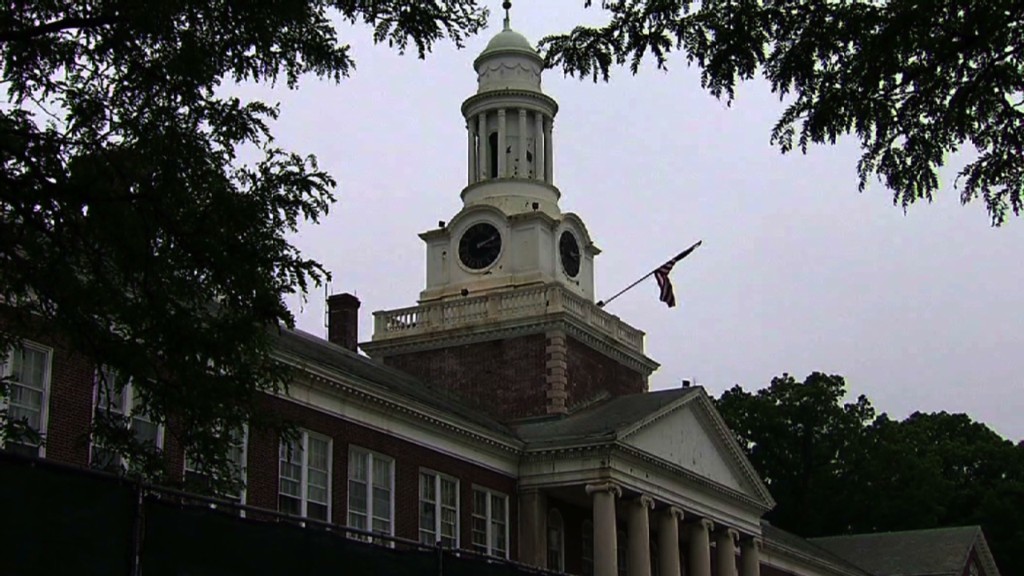 "Student debt may limit consumers' ability to access small business credit and to save capital," the CFPB said. "If consumers are able to save enough to start a small business, student debt burdens may require them to divert cash away from their businesses so they can keep up with their student loans."
To help student loan borrowers better manage their debt, the CFPB said a number of different of options are being considered -- including the ability for private loan borrowers to refinance at a lower rate, set up payment plans when they default or enroll in an income-based repayment program.
"College can open up many opportunities, and we do not want that college degree to become more of a burden than a blessing for those saddled with unmanageable debt in a tough employment market," CFPB director Richard Cordray said in a statement.