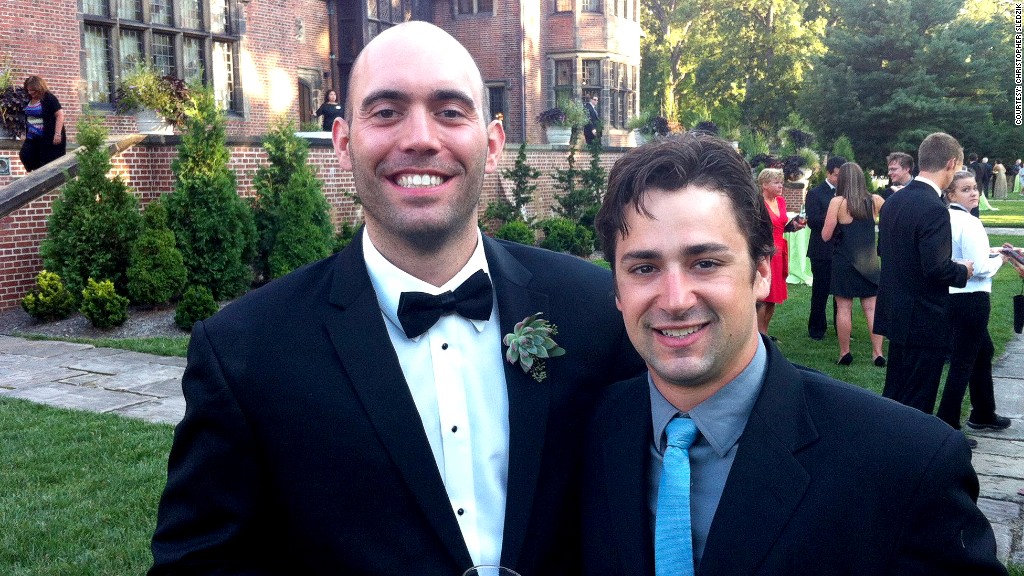 Wedding season is here. And for the estimated 69 million Americans who will be attending weddings this year, it means shelling out hundreds or even thousands of dollars.
Between travel, gifts, attire and other costs, guests are expected to spend an average of $539 per wedding this year -- up more than 50% from last year's average expected expense of $339, according to the American Express Spending and Saving Tracker's recent survey of about 1,500 adults.
And with roughly a quarter of couples planning "destination" weddings, according to TheKnot.com, wedding travel often comes with a major price tag.
In the past year-and-a-half, Ohio resident Christopher Sledzik has attended 12 weddings, three of which he was in the wedding party.
"For me, vacation time has been devoted to (weddings) for the past couple of years," said the 27-year-old public relations account executive. "I'm at that age where everybody's getting married, or at least it seems that way."
Sledzik has attended six out-of-town nuptials, as well as four bachelor parties in cities ranging from Nashville, Tenn., to Austin, Texas. He tried to save wherever possible, driving instead of flying and sleeping on friends' couches instead of in hotels.
Related: Average wedding bill almost $30K
Nevertheless, between the travel, tux rentals and wedding gifts, he racked up roughly $10,000 in credit card debt, which he expects he'll be paying off for years. The introductory 0% rate on the credit card he used has expired, and his bill is now accumulating $130 in interest each month.
Like Sledzik, many travelers spend so much on so-called "obligation travel" that they have no cash left over for leisure trips. A 2011 Hotwire survey found that nearly half of U.S. adults surveyed said they spent the majority of their vacation budget on trips like weddings, family reunions and holiday gatherings.
"At a wedding, you have a certain number of responsibilities, and you are adhering to other people's travel plans," said Hotwire Group President Clem Bason.
But for invited guests who can't afford to (or just won't) spend all that cash, there are other options, said Lizzie Post, the great-great-granddaughter of now-deceased etiquette expert Emily Post and a spokesperson for The Emily Post Institute.
Related: Honeymoon hotspots: Splurges vs. steals
If a destination wedding is going to break your budget, simply send your regrets, along with a gift, she said. And if you do decide to attend, it's always acceptable to give a less-expensive or homemade wedding gift.
"It's your budget, and nobody should ever get upset with you about your budget," she said.
Still, Sledzik says being there for his friends was worth the money.
"It's one of those things that at first I had to mentally justify, saying, 'Am I really going to take on debt at a time in my life when I really don't want to?'" he said. "But the memories that I made and being there for friends' big moments was worth it."