A growing sense of optimism about the U.S. economy pushed stocks to record levels Tuesday, even as the market's fear gauge flashed red.
The Dow Jones industrial average and the S&P 500 both closed at new record highs, while the Nasdaq gained 0.7%.
There was no specific catalyst for the advance, but traders said bullish comments from a top hedge fund manager helped.
David Tepper, founder of Appaloosa Management, told CNBC that investors should not be concerned about the Federal Reserve winding down its bond-buying program too soon. Investors who bet against stocks "better have a shovel to get themselves out of the grave," he said.
The Fed has been a hot topic this week after the Wall Street Journal reported over the weekend that the central bank was considering an exit strategy. Stocks have gained between 16% and 17% so far this year, driven largely by the Fed's easy money policies.
Investors have also been encouraged by continued signs of improvement in the U.S. economy, said Paul Zemsky, market strategist at ING Investment Management, pointing to a report Tuesday on small business confidence.
"We keep getting bits of slightly better news that tells you the economy is OK," said Zemsky. "It's not going gangbusters, but it's not falling off a cliff."
Click here for more on stocks, bonds, commodities and currencies
Bank stocks were among the top performers. Bank of America (BAC) led the Dow, while Citigroup (C) and Goldman Sachs (GS) also gained. (Proxy firm to Goldman: Rein in executive pay)
VIX moving in tandem with stocks? In an unusual move, the VIX (VIX) jumped as much as 4%, even as stocks pushed higher.
The VIX, widely known as Wall Street's fear gauge, pulled back later in the day, but traders said the move was notable since the VIX normally moves in opposite direction to stocks.
The rise in the VIX could be a sign that investors aren't fully convinced the stock rally has legs, said Burt White, chief investment officer with LPL Financial.
"When you reach such lofty levels -- and we're getting long in the tooth here -- you begin to have these disconnects in the markets," said White. "That's where you begin to see cracks in the rally."
CNNMoney's Fear & Greed Index, which counts the VIX among its components, is deep in extreme greed. Ironically, that was the only one of the seven indicators not in extreme greed. It was sitting in neutral.
Loeb takes on Sony: Hedge fund titan Dan Loeb wants to spin off Sony's movie and music division. With a 6% stake, Loeb's Third Point hedge fund is now Sony's largest shareholder.
Shares of Sony (SNE) have surged 84% this year amid a broad rally in Japanese stocks. Investors have been pouring money into Japan as Prime Minister Abe and the Bank of Japan have launched an aggressive campaign to revive the nation's economy.
The effort has caused a sharp depreciation in the value of the yen, which has helped boost profits for large Japanese exporters, including Toyota (TM) and Kirin (KIRI).
Related: 6 big unanswered questions in the Bloomberg spying case
SolarCity stumbles: SolarCity (SCTY)-- chaired by Tesla (TSLA) head Elon Musk -- reported a wider-than-expected loss and offered weak guidance, sending shares plunging.
SolarCity, which makes solar-power systems for homes and businesses, has still had a strong year, closing at $31.44 Tuesday after debuting on the Nasdaq in December at $8.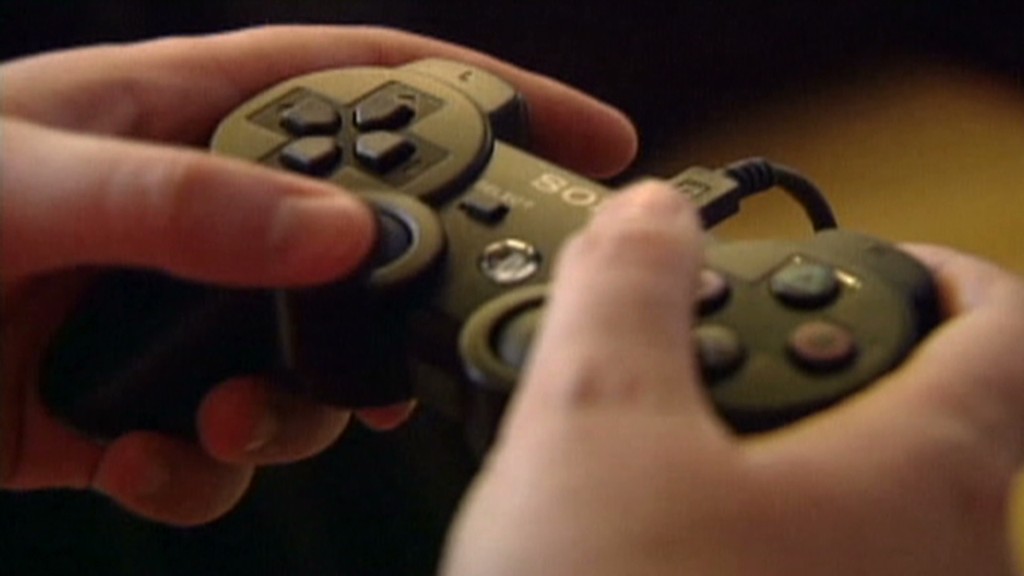 Earnings wind down: Shares of Take-Two Interactive (TTWO) jumped after the maker of Grand Theft Auto easily beat profit forecasts.
As earnings wind down, a few big names are still on deck this week, including Macy's (M), Wal-Mart (WMT), J.C. Penney (JCP) and Cisco (CSCO).
Of the 453 S&P 500 companies that have reported earnings results for the first quarter, 301 have beat analysts' estimates, 115 have missed, and 37 have met, according to S&P Capital IQ.
BlackBerry (BBRY)shares fell 4% after the company unveiled the Q5, a lower-cost, brightly colored smartphone aimed at emerging markets.
European markets reversed earlier losses to end higher, while the main Asian markets ended the day in the red.